Merignac is a suburb and town in Bordeaux, southwest France. The city and region are famous for wine production, along with some beautiful architecture and a revitalised wet dock area, and Merignac itself is a great place to begin your visit. Not only is it the location of Bordeaux's airport, but it is filled with fountains, castles, green spaces and historic sites that offer travellers plenty to do and see.
With a car rental you can set your own itinerary and discover the laidback southwest corner of France and beyond. Head south along the coastline full of small towns and surf beaches to Bayonne and Biarritz, cross the border with Spain to visit San Sebastian, or make your way inland to Toulouse. Less than a day's drive will get you to Paris - you'll be surprised at the short driving times and distances around Europe. The Continent is your oyster with a Merignac car rental!
Find the best Merignac car hire deals
You can save time and money when you use Airport Rentals to find and book a Merignac car hire. Rather than scouring a whole lot of websites finding individual options to compare, put your details into our search panel and be presented with a page full of results from a range of different suppliers. From there, it's easy to filter them down according to your preferences for vehicle type, transmission, rental brand or passenger capacity, and pick the perfect rental.
Once you have found your ideal wheels, follow the steps of our secure booking process and lock them in, ready to pick up upon your arrival in Merignac. We work hard to make sure you pay low rates and benefit from special deals when they come up, and the friendly and knowledgeable reservations team can answer any questions you have during the search and booking process.
A guide to Merignac
Merignac lies to the west of central Bordeaux, and it is the city's largest suburb. The region has an oceanic climate, with long, warm summers and relatively mild winters.
Top sights in Merignac include Château Bourran, Château le Burck, Veyrines Dungeon, Arlac Fountain, the Gillet Building and several parks, woods and gardens.
Merignac is home to Bordeaux's primary airport, commonly called Bordeaux-Merignac Airport (BOD).
Guide to driving in Merignac
Getting from Merignac to the airport
It's a short drive of less than five kilometres from central Merignac to Bordeaux-Merignac Airport. Head west on the Avenue de l'Yser and follow directions to get onto the A360. Exit onto Avenue Rene Cassin and follow it to the passenger terminals.
France driving tips
● On your journey throughout France, you will find every kind of road from multi-lane freeways to narrow country lanes. Be prepared to slow down and pull over to allow people to pass if it becomes a tight squeeze.
● Roundabouts are a common feature of French roads. Give way to those already on the roundabout (essentially, to the left) and always travel around them in an anti-clockwise direction.
● One unique feature of French roads is that speed limits can vary according to the weather conditions - for example, the normal speed limit on a motorway is 130 kilometres per hour, but it drops to 110 kilometres per hour when precipitating. These variations are clearly signposted.
● You will find tolls on many French highways. These can be paid in cash or with credit cards.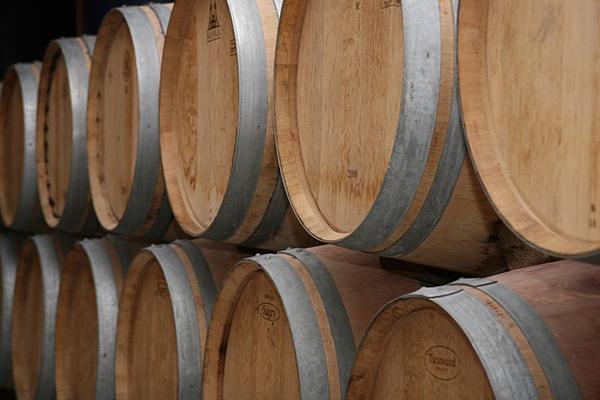 Parking in Merignac and around Bordeaux
As Merignac is largely a suburb, you are likely to have good luck finding free on street parking. In Bordeaux, a big city, you will find limited (2 hours) paid on street parking in the city centre. The historic centre is a pedestrian-only zone, and outside of that In Zone A, the rate is €2.50 an hour. In Zone B it is €1.80 an hour. There are also several big privately owned and secure parking buildings around the city, such as one in Place de la Bourse, where you can leave your car for longer periods.