Hire a car in Bergerac and enjoy a leisurely holiday discovering the south of France.
Surrounded by vineyards and countryside, Bergerac is an idyllic French town, perfect for a lovely weekend away. The Dordogne River sits at the south end of the city and offers beautiful riverside walks. Tourist highlights include strolling around the old town, visiting vineyards and churches, and enjoying freshly baked goods at one of the many open-air cafes. With access to a car hire, visitors can explore nearby medieval villages such as Issigeac and Monpazier, and sample award-winning wines at Chateau de Monbazillac.
Head west to stop by Bordeaux, the wine capital of France or continue south to the French Riviera via Toulouse - all made easy with an airport rental car.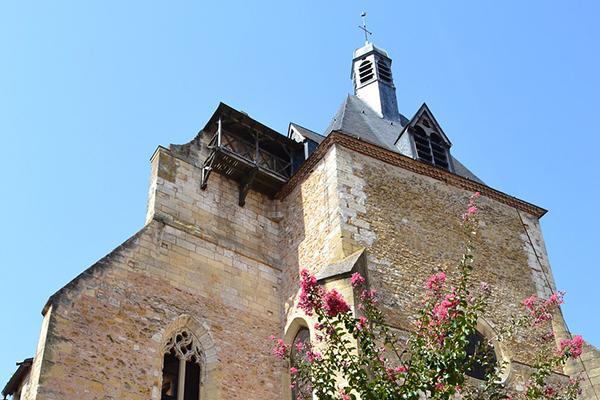 Hiring a Bergerac rental car with Airport Rentals
For a quick and simple rental car booking in Bergerac, choose Airport Rentals. Within seconds of searching your preferred dates, our site will compile a list of available cars from numerous brands at affordable rates. Select your personal hiring preferences to shorten your search time and find unique, exclusive benefits free of charge with each car hire offer.
Complete your booking on our secure site and receive 24/7 access to our helpful customer service team, should you need it.
Expert tip* Most rental cars in France have a manual transmission - so if you are not comfortable with manual, be sure to tick 'automatic transmission' using the helpful filters and follow up with your supplier to ensure one is available.
Bergerac Dordogne Perigord Airport (EGC)
Bergerac Airport is conveniently located just five kilometres south of the city centre. The one-level terminal offers only basic amenities but does include a standard airport store, café, and a restaurant with outdoor seating. Rental car suppliers are situated in the arrivals area near baggage claim.
Alternatively, if you are picking up a rental car at Bergerac Railway Station, take a taxi to the station (it is a 15-minute journey).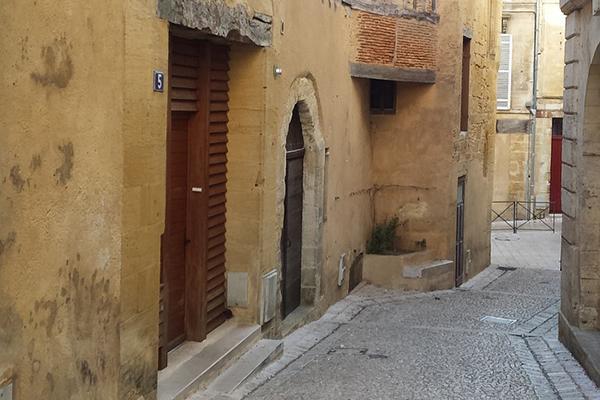 Guide to driving in Bergerac
Driving from the Bergerac Dordogne Perigord Airport to Bergerac
Exit the airport heading west and turn right onto Avenue Paul Painleve/N21. Continue straight at the first roundabout, then take the first exit at the following roundabout onto Boulevard Louis Pimont to cross the Dordogne River. At the next roundabout, take the fourth exit onto Rue Albert Garrigat and continue along the river. Take a right onto Rue Saint-Esprit and follow this into the town centre. The journey takes less than 15 minutes in normal traffic conditions.
Driving tips for your Bergerac rental car
Hiring a GPS or using a smartphone for directions is highly recommended in Bergerac and surrounding areas. Many roads are poorly marked and confusing one-ways are common.
France car hire driving tips
● Drive on the right side of the road and only use the left lane for passing.
● Always buckle up.
● Speed limits vary from road to road, follow posted signs and if it's raining, slow down.
● It is best to wait to reach the allotted speed until you pass the speed limit sign to avoid the chance of a speeding ticket.
● Drink driving road checks are frequent, so don't take the risk if you plan on imbibing.
For more driving tips, check out our recommended apps to download for your road trip.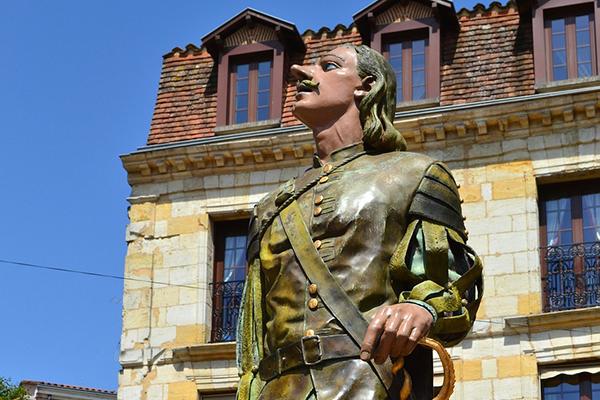 Parking options at the Bergerac Dordogne Perigord Airport and in Bergerac
Parking is available at Bergerac Airport and located directly across from the terminal. The first 15 minutes are free of charge; then the pay rate is as follows: €4 for up to 30 minutes, €5 for an hour and €25 for 12 to 24 hours. Make sure to keep hold of your ticket otherwise face a €180 fine.
On-street parking is typically free throughout the city. Make sure to abide by posted signs to avoid fines and tow-zones. Parking garages are dotted across the town and charge an affordable rate during business hours. Most accommodation providers and restaurants offer free guest parking.
Explore further
Spain is just a few hours away! Hop in your car hire and head south using our European driving guide to plan a customisable route.