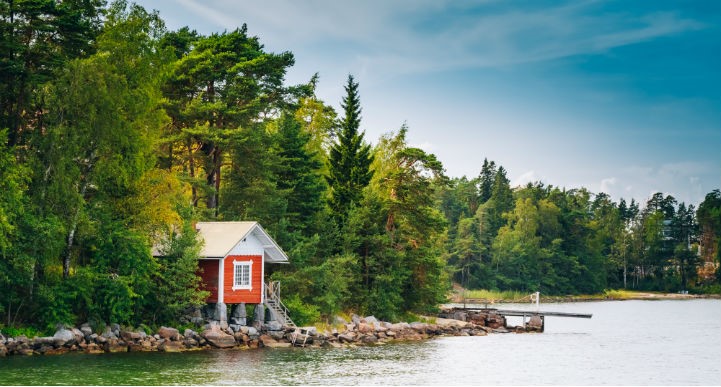 Like its Scandinavian neighbours, Finland is a shining example of the kind of social and technological advances that are possible in a modern society. In spite of this up-to-the-second modernity, one of Finland's most cherished traditions is abandoning the trappings of civilisation and heading to the beautifully remote corners of this largely unspoiled country. Both of these aspects are well worth delving into during your time here, so make sure to work both city and wilderness into your itinerary.
Booking a Finland car rental will allow you to easily navigate this expansive country, and go a little bit off the beaten track, discovering the country in your own way and on your own schedule. Whether you're planning to negotiate the streets of Finland's cities or head away into the wild to discover your own slice of paradise, you'll want to ensure that you have a set of wheels at your disposal.
AirportRentals.com - searching and booking car rentals the easy way
After flying into Finland, a car hire will be one of the first things you want to sort out. Booking online well before your trip is the smart way to go and instead of slogging through a bunch of car rental sites, you can find and compare all the best deals from different suppliers on AirportRentals.com.
Booking a cheap car rental in Finland is a quick and painless process when you're using AirportRentals.com. Once you've entered just a few basic details about your trip into the search fields and hit Search, you'll be able to see a list of rental deals from various suppliers, all available for the dates you need a vehicle. The cheapest deals can be found at the top of the list, but if you have more specific requirements it's easy to filter the results to single out the very best deal for your particular trip. From there, booking your chosen car will be out of the way in minutes.
Airport rentals around Finland
Although this nation only has around five and a half million residents, geographically it's fairly large so it's worth thinking carefully about where you pick up your car rental in Finland. With the freedom to move around the country as you like, ultimately most of Finland is at your fingertips but you'll get your trip off to a flying start if you're smart about the car rental pick up point you use.
● Helsinki car rental - Although the Finnish capital city may not be the kind of place you fall in love with at first sight, those who take the time to explore Helsinki will quickly begin to appreciate the city's appeal. Make sure you don't miss a trip to Suomenlinna, an impressive 18th century sea fortress which is just a short ferry ride from Helsinki's Market Square.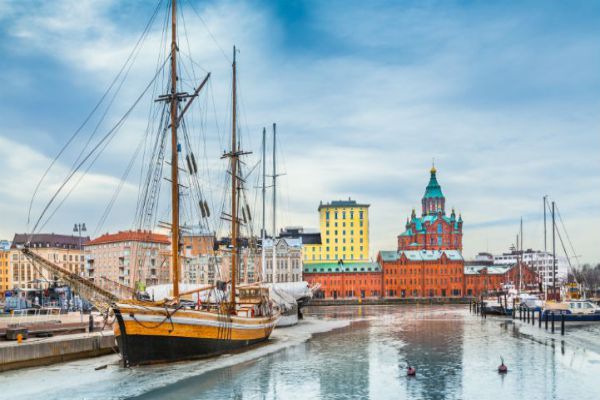 ● Rovaniemi car rental - As the capital of Finnish Lapland, Rovaniemi provides visitors an excellent base of operations for Lappish adventures. Do a bit of research around travel dates for your trip to Lapland - some parts of the year are dark and icy cold, while others see the arrival mud and hordes of mosquitos. If you can catch it at the right time however, the land around Rovaniemi can take your breath away.
● Ivalo car rental - As far as airports go, this is as far north as it gets in Finland. While it's a far smaller centre than Rovaniemi (a mere village as opposed to a city) Ivalo places visitors much further north, and provides the best facilities for hundreds of kilometres around. If you're an outdoorsy type, Ivalo will be your kind of place: winter sports opportunities abound, while summer brings hikers and mountain bikers to the pristine surrounding wilderness.
● Oulu car rental - Set on the Gulf of Bothnia about halfway up Finland, Oulu is among the country's largest cities, certainly the biggest centre outside of nation's populous southern regions. It's well worth visiting Oulu in summer - this is when the city really comes alive and revels in the sun that is all too rarely seen during the winter months.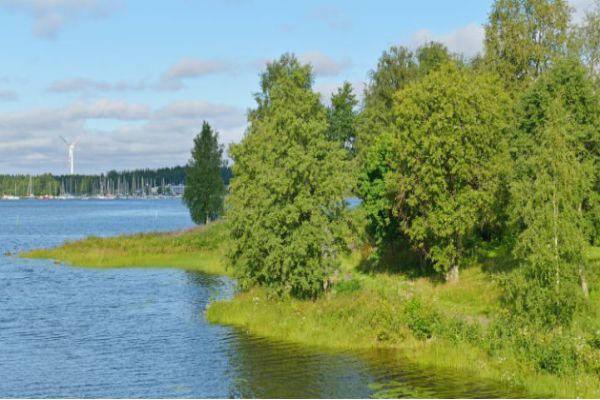 ● Kittila car rental - Kittilä, located well above the Arctic Circle in Lapland, is a popular destination for skiers, who generally fly in to Kittilä airport before heading for the nearby ski centres of Levi and Ylläs. Intrepid travellers can opt for something a little less traditional, with a winter husky safari that could have you sledding across the snow and seeing wolves, reindeer and arctic foxes along the way.
● Kuusamo car rental - This is one of Finland's most popular winter destinations, with more than a million tourists visiting every year, thanks to the popular ski resort of Ruka, 30 kilometres to the north. Summer sees a different kind of traveller arriving in Kuusamo, with fishing, kayaking and hiking all popular activities. This is also one of the best places to start the most popular hiking trail in Finland, the Bear's Ring (Karhunkierros).
● Tampere car rental - Tampere is set about two hours north of Helsinki, and boasts a more rustic feel than the southern capital. Surrounded by hundreds of lakes, including Näsijärvi to the north and Pyhäjärvi to the south, Tampere has transformed itself over the years from an industrial centre to an attractive, liveable city that serves as a major hub for information technology.
Car rental suppliers in Finland
There's plenty of options for visitors deciding which car rental brand to choose in Finland. Major worldwide car hire suppliers such as Avis, Hertz, Budget and Europcar are available here, as well as a handful of less widely known brands like Green Motion, AutoEurope and Keddy. Don't discount the smaller brands - they can offer exceptional value for money if you can find the right deal.
Finland road rules
Finnish drivers stick to the right hand side of the road, like their mainland European neighbours. Take care when negotiating intersections if you're used to driving on the left - this will be the trickiest bit of the change; the rest is pretty straightforward. The legal blood alcohol limit in Finland is 0.05%, which means that you might be over the limit even after a single drink. We always advise that if you've consumed any amount of alcohol recently, you should pass on the driving duties to someone else. Built up areas have a default speed limit of 50 km/h, 80 km/h is the norm for the open road, 80-100 km/h on major roads and 120 km/h on motorways. Speed limit signs are the best guide to the speed limits and always supersede default limits. There are also winter speed limits: most 100 km/h zones are reduced to 80 km/h and 120 km/h zones are reduced to 100 km/h. Headlights must be used at all times, day and night.
Finland driving tips
● Winter driving presents some challenges for drivers. Roads can get much more slippery, so try to be extra safe with your travelling distance to the next vehicle.
● Keep a sharp eye out for large animals like elk, moose and reindeer which can stray onto the road, especially around dusk. Collisions with these animals can be extremely dangerous, and must be reported to the police.
● Drivers shouldn't use their horn unless in imminent danger.