The Faroe Islands are a wild, remote and stunningly beautiful self-governing Danish archipelago of 18 islands, located halfway between Norway and Iceland. Although technically still a territory of Denmark, the Faroes are fiercely independent, ruggedly unique and the people of the islands have a language and culture all their own. Expect to see plunging cliffs, quiet coves, windswept hills, verdant mountains and abundant seabirds as you explore - and some friendly, picturesque cities and villages too.
The Faroe Islands' only airport is on the island of Vagar, but many travellers also arrive by ferry from Denmark. Several of the main islands are connected with road bridges or tunnels, and others have car ferry connections, so car hire is a fantastic way to get around and enjoy all that the Faroes have to offer. From hiking in the mountains or fishing in the Atlantic Ocean to shopping, dining and drinking in Torshavn, there is something for every kind of traveller.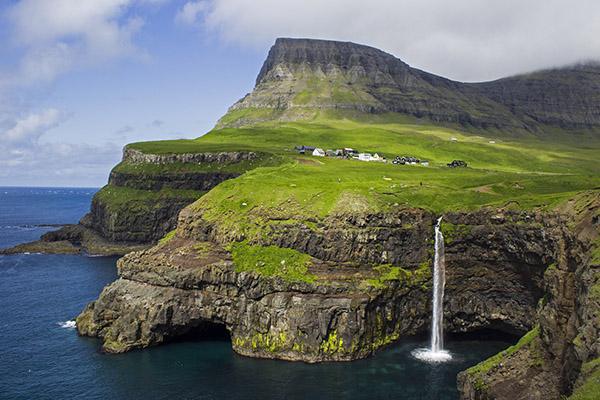 Image: Stefan Wisselink (Own work) CC BY 2.0, via Flickr
Get the best Faroe Islands car rental with Airport Rentals
Tracking down the perfect rental car for a Faroe Islands adventure is an important part of travel planning - but it's a little boring and time-consuming, too. Save your precious time by passing the job on to the experts! Airport Rentals has a powerful search engine which will sift through a database of cars from different suppliers to find the ones matching your dates, so you can compare the options and choose one that suits.
Make your shortlist even shorter and pinpoint the ideal car with handy filters for vehicle type, transmission, rental brand, passenger capacity and more. Airport Rentals has some of the best prices you'll find, so you aren't trading convenience for cost - and the booking engine makes it easy to lock in the car hire of your choice. The friendly team of rental experts is available 24/7 by phone to answer questions and offer assistance.
Rental locations in Faroe Islands
There are two ways to enter the Faroe Islands, by sea and by air, and they determine the two primary pick up points for rental vehicles. Whether you fly in or take a ferry from Denmark, it's easy to get moving and discover these remote islands at your own pace.
Torshavn - This capital city is named for Thor, the God of thunder, and it serves as the "big smoke" for Faroe Islanders. It is home to the parliament building, Torshavn Cathedral and the interesting Historical Museum, as well as a new music gallery. Ferries from Hirtshals in Denmark arrive in Torshavn.
Vagar - This is an island in the Faroes, home to several villages including Sandavagur, Bour and Gasadalur. It also has the only airport, Vagar Airport which offers many seasonal and year-round flights to cities in Europe. Pick up a car hire here and you can explore Vagar then head through the tunnel which connects it to the rest of the Faroe Islands.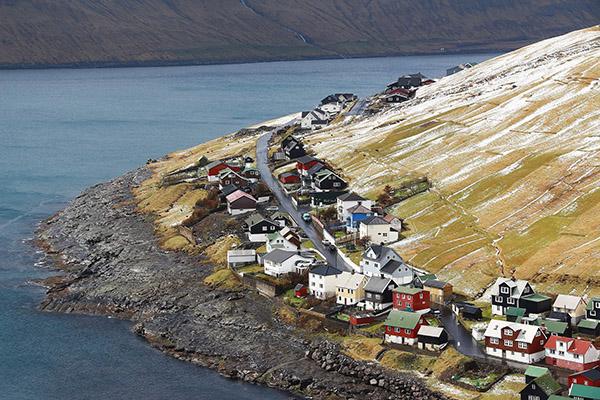 Rental companies in Latvia
There is a trio of international rental brands on the Faroe Islands, offering familiarity and quality to visitors. At various locations you can rent from Sixt, Hertz or Avis, all big name companies known and trusted worldwide. Book your vehicle through Airport Rentals and get low rates, and help from a team of rental experts.
Road rules in the Faroe Islands
Wherever you go in the world, it's important to know the rules of the road! The Faroe Islands may be a wild place, but there is order on the roads - and you'll fit right in if you know and obey the laws for drivers. The following are five of the most important rules to know before you hit the highways.
● Traffic moves on the right-hand side of the road, as in mainland Europe.
● The speed limits are set at 80 kilometres per hour on rural roads and 50 kilometres per hour in urban areas and villages.
● Headlights must be on while the car is going, at all times day and night.
● The permitted blood alcohol concentration limit for drivers is set at 0.05%. It is recommended to avoid drinking completely before driving.
● The use of seatbelts by all occupants of a car is mandatory, and children under the age of 12 must ride in the back seat.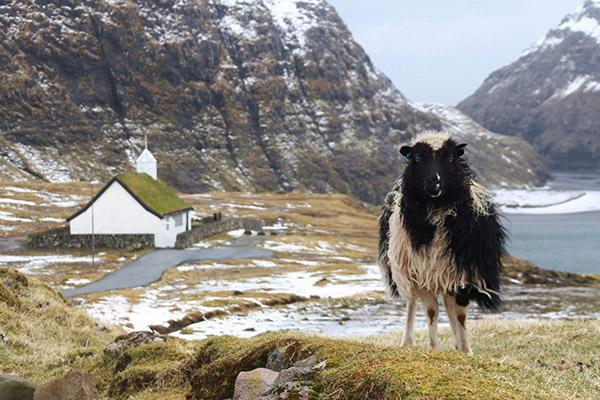 Driving tips for the Faroe Islands
A remote and unique place like the Faroe Islands is bound to have its particular quirks and customs - and these extend to driving! Once you have a handle on the rules of the road, take a look at these tips for a smooth trip.
● Sheep are a common hazard on the roads of the islands. Keep a keen eye out for the woolly farm animals, and be aware that they often hide from the rain just inside the road tunnels.
● While the main routes are paved, you may come across gravelled roads. Take care and drive slowly on these.
● You are likely to drive on many narrow roads and one-lane tunnels while roaming in the Faroes. Turnouts are the solution to these, wider areas to the side of the road where vehicles can pull in and allow others to pass. If in doubt, give way by pulling in to a turnout.
● The two sub-sea tunnels are tolled. They are monitored with cameras, and you can drive straight through and pay at the next petrol station
● The people are friendly - give other drivers a wave when you come across them on rural roads!
Ready to hit the roads and explore the Faroe Islands? Make sure you have your road trip essentials, and get moving!