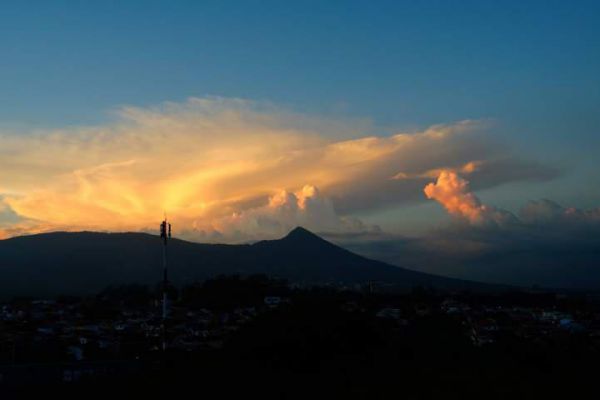 Image: Pixabay
Welcome to San Salvador, the capital of El Salvador - Central America's smallest country. The sprawling city is known for its natural beauty and impressive nearby volcanoes. Pick up a rental car to explore stunning beaches, lush botanical gardens and Mayan ruins.
Make the most of your rental car and take a trip to El Boqueron, a must-see national park where visitors can hike the volcanic crater and see exotic flora and fauna.
Booking a cheap San Salvador rental car
Securing your car hire in San Salvador is quick and easy when you use AirportRentals.com. Simply type in your travel details and hit ´search´ to view a comprehensive list of available cars from Arnulfo Romero International Airport. Use the handy preference filters to narrow your search by vehicle type, brand, transmission type and more.
Once you find the ideal vehicle for your trip, go ahead and complete your reservation in just a few clicks. Enjoy instant confirmation and free benefits like unlimited mileage. You can manage your booking online or contact our friendly customer service department who are ready to help 24 hours a day, 7 days a week.
Monseñor Oscar Arnulfo Romero International Airport
The Monseñor Oscar Arnulfo Romero International Airport (formerly known as Comalapa Airport) is located 50 kilometres from San Salvador city centre. Regular flights are available to other popular South and Central American destinations including Colombia, Panama, Guatemala, and Nicaragua.
The busy single terminal airport has plenty of traveller services including free WiFi (30 minutes), ATMs, and tourist information. There is a bar, restaurant and cafe to purchase food, as well as a selection of retail outlets including a range of duty-free stores.
To collect your rental car, make your way to the arrivals area where the rental agencies desks can be found.
Guide to driving your car rental in San Salvador
Use our driving and parking suggestions to ensure a safe driving experience in San Salvador.
Driving from the Monseñor Oscar Arnulfo Romero International Airport to downtown San Salvador
Driving from the Monseñor Oscar Arnulfo Romero International Airport to San Salvador will take 45 minutes. Simply exit the airport and follow the Autopista Comalapa all the way to the city centre.
Driving tips for your San Salvador rental car
Driving in the busy San Salvador city centre can be hectic with lots of traffic. Drive with care as pedestrians and street vendors also share the roads. For safety, keep windows up and doors locked at all times.
El Salvador car hire driving tips
● Drive on the right side of the road.
● Both hands must be on the steering wheel at all times, except when changing gears or indicating.
● Avoid driving at night.
● Road conditions in rural areas are of poor quality, so drive safely and keep an eye out for potholes.
Parking options at the Monseñor Oscar Arnulfo Romero International Airport and downtown San Salvador
Travellers can choose from over 700 short-term and long-term parking spaces at the San Salvador airport.
Parking options for San Salvador city centre
Most hotels in San Salvador offer free parking facilities to guests. Otherwise, park your hired car in an attended parking lot and don't leave valuables in your car.