Buckle up; it is time for a beach holiday in paradise. Pre-book a Bavaro car rental to cruise the east coast of the Dominican Republic.
There is a reason travellers flock to the islands in the Caribbean Sea, and it usually includes some combination of pristine azure waters, tropical beaches and affordable resorts. The Dominican Republic is no different, with the coastal town of Bavaro drawing in more tourists every year. Located on the eastern coast in the Punta Cana region, it offers a range of all-inclusive hotels, shopping districts and eateries alongside sparkling, white sand beaches. Come for the swim-up bars and private coves, stay for the relaxing island atmosphere. Better yet, hire a car to visit other idyllic beaches such as Macao Beach, check out Manati Park, and head inland to play a few rounds of golf.
Journey across the Dominican Republic, visiting major cities such as La Romana and Santo Domingo, or cruise up to another slice of paradise, Puerto Plata.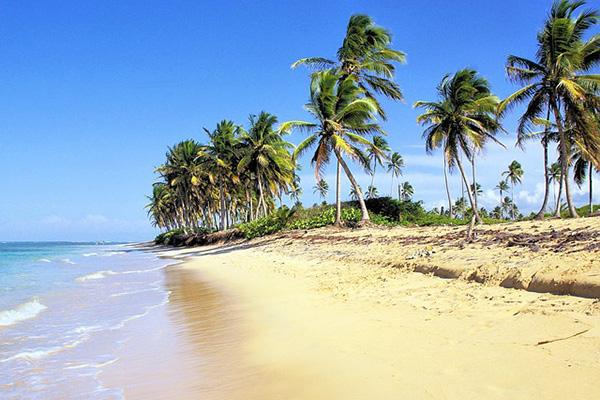 Booking a Bavaro car hire with Airport Rentals
Searching for the ideal Bavaro holiday car rental? Look no further: Airport Rentals will find you the right vehicle at the right price. Simply type in your travel details to generate a list of available cars from numerous vendors such as Avis, Budget and Europcar. Scroll through the rental cars to compare features and deals, or use the preference filters to hone in on offers that match your specific car rental needs.
Complete and manage your booking on our secure site, and never worry about hidden fees. Plus, if you prefer to speak to a person, you can call our 24-hour customer service team at any time for knowledgeable and friendly assistance.
Bavaro Region Guide
Bavaro is situated in La Altagracia province on the eastern part of the island. The town was initially built for resort employees who worked in Punta Cana, but due to the region's popularity, it expanded to include Bavaro. Now this area is populated with golf courses, 5-star resorts, shopping malls and myriad dining options. Punta Cana Airport (about 25-30 minutes from Bavaro) is the main transport hub for visitors heading to this area, while La Romana Airport (roughly an hour's drive from Bavaro) and Santo Domingo, (a three-hour journey) offer alternative itinerary options.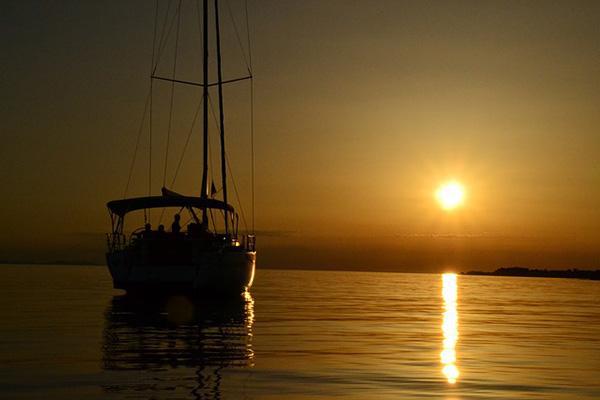 Guide to driving in Bavaro
Driving from Bavaro to Punta Cana Airport
From the town of Bavaro, take Avenida Espana southwest and take a left onto Carretera Higuey-Miches driving south towards Punta Cana. Continue on this for 17 kilometres until reaching a roundabout and taking the second exit onto Bv. Turistico del Este to arrive at the airport terminal. The trip takes roughly 25 minutes.
Driving tips for your Bavaro car hire
Driving around Bavaro and Punta Cana region is typically safe, however, if you plan to visit any of the big cities, beware of aggressive drivers who flout the rules.
Driving tips for the Dominican Republic
● Drive on the right-hand side of the road.
● All passengers must wear seatbelts.
● Speed limits are as follows: 120 km/h on highways, 80 km/h on country roads and typically 40 km/h in urban areas.
● Right turns at red lights are legal, but drivers must come to a complete stop before continuing.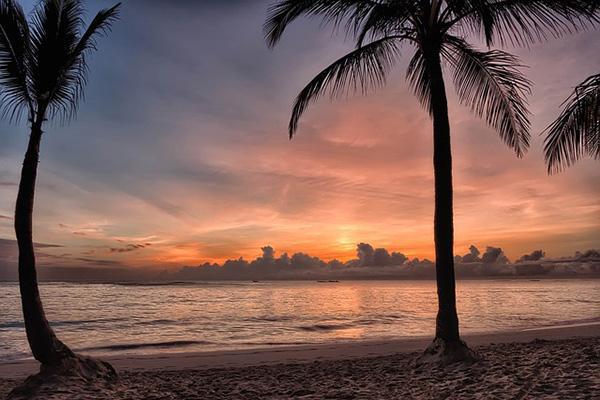 Parking options in Bavaro and at Punta Cana Airport
Parking lots are easily found in Bavaro at shopping malls, restaurants, and local beaches. Some resorts charge around DOP100 to park in their private lot. Most accommodation providers include guest parking in a secure, gated lot. Always remember to take your valuables with you when parking for long periods of time.
Secure parking is available at Punta Cana Airport for both short and long-term use. Speak with the attendant at the gate to discuss how many hours or days you need, to work out a price.
Explore further
Is this your first time driving in a foreign country? Make sure to read our suggested tips.