Picture yourself cruising along the coast, cranking your tunes and feeling the ocean breeze. That dream is possible with a trip to Puerto Plata and an airport rental car.
Centrally located in the Caribbean Sea is the shared island of Haiti (in the east) and the Dominican Republic (in the west). Puerto Plata is in the northern part of the Dominican and a tourist hotspot for a tropical vacation. The balmy city is home to over 250,000 residents and is known for its paradise-like playas (beaches) which look out over the Atlantic. Relax on Playa Dorada or post up poolside at one of the many coastal resorts, and then wander through the old colonial city centre to tour Fortaleza San Felipe, a Spanish fortress from the 16th-century. Once you have soaked up enough sun, hop in your car hire to explore nearby hotspots such as Montecristo National Park and Las Cascadas de Damajagua where an abundance of waterfalls await.
Drop off your car hire in other must-see places in the Dominican Republic such as La Romana, Santo Domingo and Punta Cana.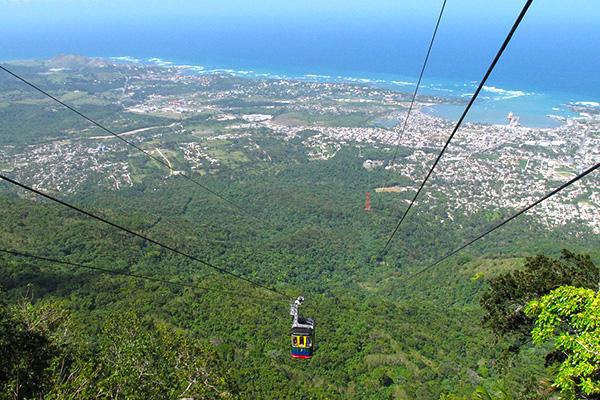 Booking a Puerto Plata car hire
Get in the driver's seat and plan the ultimate route for your trip to the Dominican Republic. Pre-book a rental car from Puerto Plata Airport using Airport Rentals to find the right vehicle for your holiday needs. Our speedy comparison site will produce a plethora of car hires available during your travel dates. Select your go-to rental brands such as Budget or Hertz, or tick the preference filters to locate your ideal car. With Airport Rentals, each offer includes a number of exclusive benefits, and every aspect of your booking can be managed online. After selecting your chosen car hire, wrap up your reservation on our secure site with a few simple clicks, or with any required assistance from our exceptional customer service team, available at any hour of the day.
Gregorio Luperón International Airport (POP)
Often referred to as Puerto Plata Airport, this international terminal is the Dominican Republic's fourth busiest airport with over 850,000 travellers passing through each year. It offers a small selection of shops, bars, restaurants and fast food outlets. Pay-per-use lounges are available and are the only areas where WiFi is accessible. Rental car agencies are located in the arrivals area.
Please note, there is a USD$10 tourist fee upon arrival at the airport, which must be paid in cash.
Guide to driving in Puerto Plata
Driving from Puerto Plata Airport to Puerto Plata
The drive from Puerto Plata Airport to the city takes roughly 30 minutes. Exit the airport heading west on Route 5 and continue on this road as it forks right and leads directly into town. At the roundabout, take the first exit onto Avenida Luis Ginebra, then turn right onto Calle Club de Leones. Turn left at the beach onto Avenida General Gregorio Luperon and continue along the coast to arrive in the city centre.
Driving tips for your Puerto Plata rental car
Getting around this beachside city is generally easy, however, watch out for aggressive drivers.
Driving tips for the Dominican Republic
● Drive on the right-hand side of the road.
● Seatbelts must be worn by all passengers.
● Speed limits are as follows: 120 km/h on highways, 80 km/h on country roads and typically 40 km/h in urban areas.
● Right turns at red lights are legal, but drivers must come to a complete stop before continuing.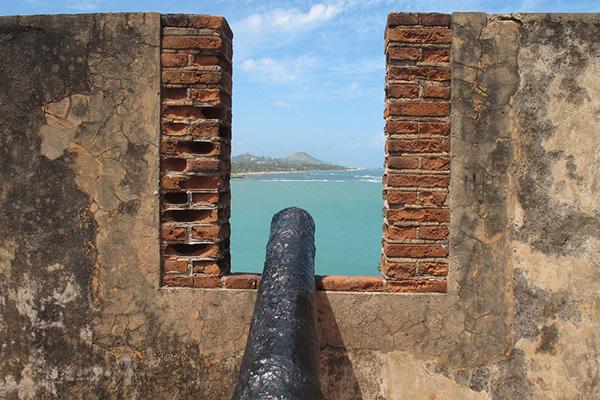 Parking options at Puerto Plata Airport and in the city
The airport offers both short and long-term parking areas for guests, adjacent to the terminal. Make sure to carry local DOP currency to make payments; other forms of currency will not be accepted.
Parking in Puerto Plata city is typically easy. On-street spaces are available, so be sure to follow posted signs regarding restrictions. Secure parking lots are best for long periods of time, and most hotels offer free parking for guests.
Additional advice
Accidents happen. We advise drivers to get a full-coverage plan to avoid any additional payments upon returning the car