Welcome to the colourful city of Willemstad. Hire a cheap rental car to explore the Dutch Caribbean island of Curacao and its capital city.
Stroll the streets of Willemstad and you may forget you're in a balmy Caribbean city. This Dutch territory is designed with European influence, and features brightly painted houses lined up nicely along the Sint Anna Bay. Sip coffee or tea on street cafes and explore the capital city via beautiful waterways and alleyways. Head to the Punda neighborhood for a day of shopping and spend your evenings in the Pietermaai neighborhood for the city's best nightlife. Drive your rental car south of the city to Mambo Beach for a relaxing day on the Caribbean Sea and a visit to the island's aquarium.
Flying out of Curacao Airport? Drop off your car hire on your way out.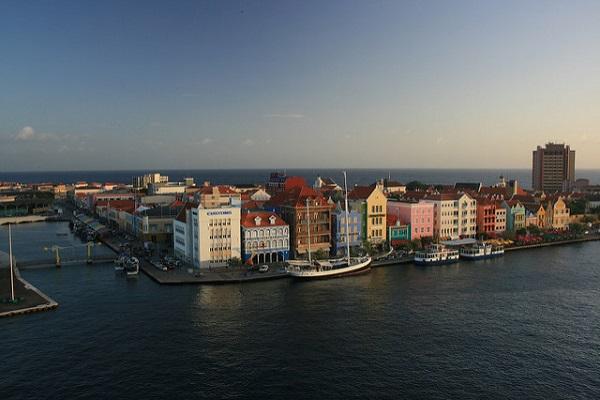 Image: Navin75
Booking a rental car for your trip to Willemstad
The best way to explore the island of Curacao is with a cheap rental car from Airport Rentals. Use our comparison site to find the right car hire for your Willemstad holiday. Simply type in your details to access dozens of deals from worldwide rental brands like Avis and Budget. The handy filters help narrow your search, allowing you to favour certain brands, vehicles with automatic transmission and other preferences.
Complete your booking on our secure site to get instant confirmation with zero added fees. Plus, our 24/7 customer service is available at any hour of the day should you need it.
A city guide to Willemstad
Willemstad is the largest city on the island of Curacao. 150,000 people of Afro-Caribbean, Dutch, Latin America and French descent reside there. This Dutch Caribbean capital city is a registered UNESCO World Heritage Site thanks to its unique European architecture and harbour. Cross over the Queen Emma Bridge to explore the Punda and Otrobanda neighborhoods. Don't miss the Floating Market to find fresh island fruits and local artisanal gifts.
Guide to driving in Willemstad
Use our guide for driving tips, directions and parking in Willemstad.
Getting to Willemstad from the Airport
The drive to Willemstad takes around 20 minutes from the Curacao Airport. Arrange a shuttle service with your accommodation or taxi into town to pick up your vehicle from the depot.
If you made arrangements to pick up your vehicle directly from Curacao Airport, take Franklin D. Rooseveltweg southeast then turn left onto Winston Churchillweg. Stay on this road as it turns sharply to the left then take a left on Schottegatweg to arrive in the city limits.
Driving tips for your Willemstad rental car
Fair warning, street signs are not commonplace in Willemstad, but friendly locals are happy to help with directions. See below for more tips on driving a hired car in Curacao:
● Drive on the right-hand side of the road, overtake on the left.
● Some locals will tailgate; stick to the speed limit and let them pass.
● Keep an eye out for pedestrians and animals near the road.
● Avoid driving at night if possible, the roads are poorly lit.
● Right turns at red traffic lights are prohibited.
For more tips and rules of the road, check out the Curacao rental car page.
Parking options in downtown Willemstad
Parking in downtown Willemstad is easy and affordable. For on-street parking, expect to pay around 0.15 NAFl per 15 minutes, until after 6pm when parking is free. Most resorts and hotels offer guest parking, and most tourist attractions and beaches provide free or paid parking lots.
Visiting more Caribbean islands on your tropical holiday? Rent a car in Aruba, the Dominican Republic or Jamaica.