Secure a cheap rental car from Curacao Airport to start your Caribbean holiday off hassle-free, and get ready for an island getaway you won't forget.
Just off the coast of Venezuela, Curacao is the largest of the ABC islands. It is rich with endless coral reefs, colourful marine life and phenomenal beaches, so you can spend all day soaking up the sun and scuba diving in places like Blue Bay. At night, wander the European colonial-style streets of Willemstad, admiring the Dutch influences that characterise the capital. Outdoor lovers should make time for hiking in the Christoffel National Park, accessible by rental car.
The cities of Willemstad and Newport also have rental car options for pick up or drop off.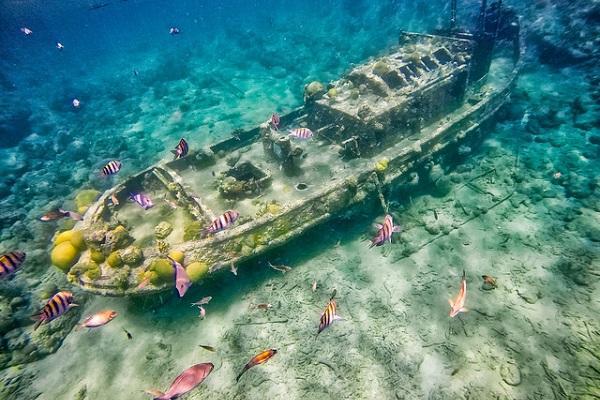 Image: dronepicr
Hiring a Curacao rental car
Use Airport Rentals to save time and money for your Curacao car hire needs. Simply type your travel details into the search function to find a wide range of rental cars from top-rated brands such as Avis, Hertz and Budget. Cruise Curacao in a petrol-friendly economy car or ride comfortably in an SUV. Use the preference filters to make your search easier and find exactly what you're looking for.
Wrap up your booking with instant confirmation on our secure site without worrying about hidden fees. What's more, our 24/7 customer service is available at any hour of the day should you have questions.
Curacao International Airport (CUR)
Also referred to as Hato International Airport, this Willemstad-based airport services flights from the Caribbean, the Americas and Europe. Each year over 1 million passengers travel through Curacao Airport where they are greeted with duty-free shopping, a mix of eateries and cafes, free WiFi and pay-per-use internet kiosks.
If you have any questions about the island, feel free to visit the information desk in the arrivals hall, otherwise head to the airport office building next to the terminal to pick up your hired car.
Picking up your car hire in Willemstad? Hop on the city bus or taxi to town.
Note: there is a departure tax upon leaving the Curacao Airport.
Guide to driving in Curacao
Use our guide on driving tips, directions and parking for Curacao.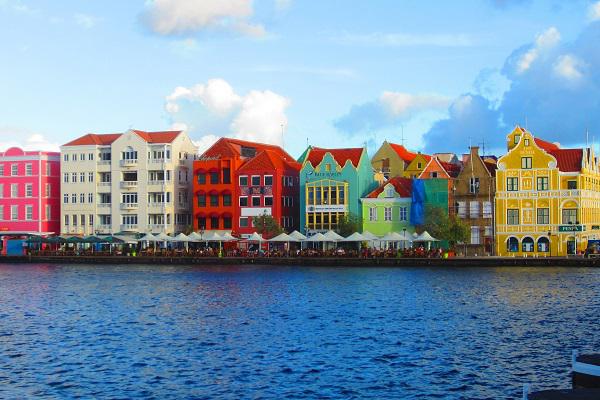 Image: Nelo Hotsuma
Driving from the Curacao Airport to downtown Willemstad
The drive from Curacao Airport to Willemstad takes around 20 minutes. Take Franklin D. Rooseveltweg southeast, then turn left onto Winston Churchillweg. Stay on this road as it turns sharply to the left, then take a left on Schottegatweg to arrive in the city limits.
Driving tips for your Curacao rental car
● Drive on the right-hand side of the road, overtake on the left.
● While most petrol stations are full service, very few are open 24 hours.
● Keep an eye out for pedestrians and animals near the roads.
● Avoid driving at night if possible, the roads are poorly lit.
● Right turns at red traffic lights are prohibited.
For more tips and rules of the road, check out the Curacao rental car page.
Parking options at the Airport and downtown Curacao
Find affordable parking across from the terminal at Curacao Airport, plus a free pick-up and drop-off zone.
Downtown Willemstad offers on-street parking, at a rate of 0.15 NAFI per 15 minutes, but free after 6pm. Most tourist attractions include free guest parking and there is free parking at Waaigat parking area near the movie theatre.