Alajuela is located in the Central Valley region of Costa Rica. It is the second-largest city of Costa Rica, and is just a few minutes away from the Juan Santamaria International Airport (SJO). To experience the local vibe of Alajuela, make a beeline for the central market, which takes up an entire city block and is the perfect place to try local traditional dishes, shop for fresh produce, and pick up a few souvenirs to take home.
Renting a car in Alajuela can also take a road trip to discover more of Costa Rica. Drive just 35 minutes south-east to San Jose, the country's capital and largest city. If you're looking for a trip to the coast to enjoy a little beach time, drive 2.5 hours to Quepos, a coastal town that's considered the gateway to the gorgeous Manuel Antonio National Park.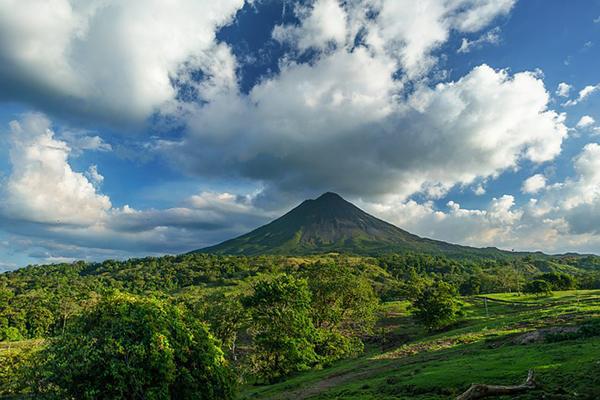 How to find the best deal on car hire in Alajuela with AirportRentals.com
Finding the best deal on car hire in Alajuela begins with knowing all the options on the table. Instead of approaching each rental supplier in the city individually for quotes and availability, simply use Airport Rentals to compare vehicles from leading car hire companies. To get started, enter your Alajuela travel dates and hit 'search cars'.
The site will generate a list of all available car hrie during your stay, displayed with the cheapest vehicles at the top of the page. You can scroll down to see what paying a little more per day will offer, and you can use the filter options to narrow down your results so that you only view vehicles of a certain size, transmission, rental brand, or economy.
Once you've found that perfect car rental, go ahead and book securely online with Airport Rentals. You'll be able to manage your reservation online, and get in touch at any time if you have any questions about your booking.
Introducing Alajuela
Alajuela is a small city, but one of its past residents, Juan Santamaria (after whom the nearby airport is named), is one of the country's national icons. Juan was a drummer in the Costa Rican army who helped turn a battle in the Filibuster War in favour of Costa Rica with his bravery, but was killed in the process. The country celebrates Juan every year with a national holiday on April 11.
Another good time to visit is in July for the Mango Festival, which the city (sometimes nicknamed 'Mango City') celebrates with food stalls, fairs, concerts, and parades.
You'll find car hire companies dotted around Alajuela, with many of them situated next to the Juan Santamaria Airport on the edge of the city.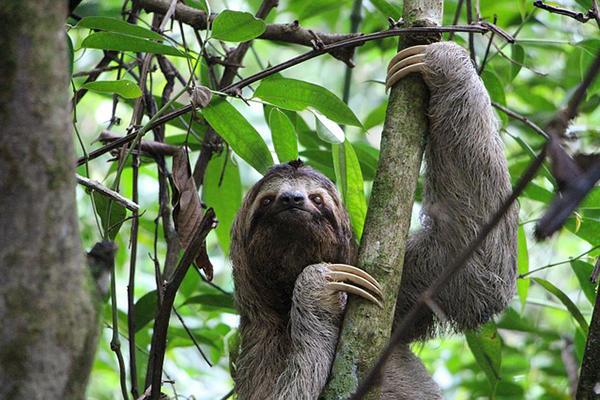 A guide to driving in Alajuela
Driving from Alajuela to San Jose Airport
Getting to get to San Jose Airport from Alajuela is quite straightforward. Simply head south on the Radial Francisco J Orlich, then turn left onto Route 1 and follow the signs to the airport.
Tips for driving in Alajuela
Renting a car is definitely one of the best ways to get around Alajuela and Costa Rica, but it can help to learn a few tips before arriving and hitting the roads:
● You will drive on the right-hand side of the road in Costa Rica.
● Read our tips on driving in a foreign country to make the most of your car hire.
● Road signs are in Spanish, so it will help if you learn a few phrases before you arrive.
● Highway speed limits are usually 90 kilometres per hour.
● Pay attention to the cars in front of you - if they slow down or swerve it may be to avoid a pothole.
● Bikers are common in Costa Rica, note that some will pass on the right and drive up between lanes.
● Rent a 4WD in Alajuela if you're planning to head into rural areas.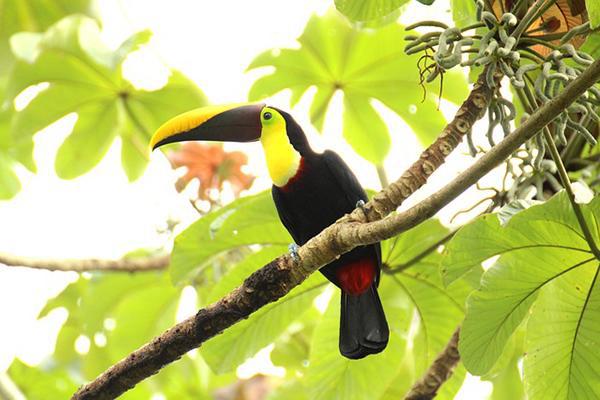 Parking in Alajuela
On-street parking spots can be tough to find in Alajuela, so it is generally easiest to take a stall in a parking lot (parqueos). There are a number of parking garages in the city, such as Parking Sabadell, Parking Museo, and Parking Teboll.