China has the largest population of any in the world with 1.4 billion inhabitants, who are spread across a country so large and diverse that it can feel like several countries rolled into one. Not only that, but it also has one of the oldest civilisations in the world, and borders the most countries, including Laos, Russia, and Vietnam. With that being said, China is so much more than just its sheer size - this is a place of diverse landscapes, cultures, cuisine, history, and attractions.
Many of the most popular sights in China are found in Beijing, the capital of the country and a meeting point of modern development and ancient history. It's here where you'll find the Forbidden City, a section of the Great Wall of China, the Summer Palace, and Tienanmen Square, all in the same city as a central business district that's filled with skyscrapers and futuristic architecture. Shanghai is another experience altogether, with enormous classical gardens, the towering Shanghai World Trade Center, and the Jade Buddha Temple each offering different aspects of Chinese culture in one place.
The freedom of your own car hire in China means you can see as much of it as possible - as well as all the incredible scenery in between.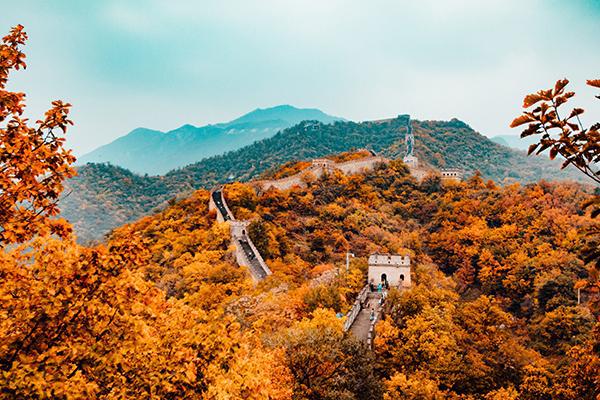 Find the best deal on car hire in China with AirportRentas.com
Any visit to China entails a huge amount of planning and decision-making, and the whole process can sometimes be overwhelming. There is one part Airport Rentals can help with however, and that's securing a great deal on a China car hire. The search function allows you to browse all available car rentals from leading rental suppliers in the country in one go - rather than searching each brand individually.
To begin, enter your travel dates and location and hit 'search cars'. This will generate a complete list of vehicles with the most affordable at the top of the page, so you can quickly nab the most affordable car and start planning your itinerary. Or, take a few minutes to scroll through the options and see what paying a few more dollars per day can get you in terms of features and benefits. You can also filter your results to narrow down the list if you're looking for something specific, such as an auto or manual transmission, or extra space.
As soon as you've found that perfect car rental, book immediately and securely online with Airport Rentals. You won't pay any additional fees, and you will have access to 24/7 assistance if you have any questions along the way.
Top locations to rent a car in China
China's top attractions are scattered all over the country, but fortunately, there are several car hire locations to help get you close to whichever part of China you most want to explore. Keep in mind that you can pick up a vehicle for a round trip, or opt for a one-way rental by unchecking the 'return to same location' box when you run your search on Airport Rentals.
Beijing Airport - Many travellers will arrive in China by flying in and arriving at Beijing Airport. You can hit the ground running by booking your rental for pick up as soon as you arrive in the terminal, and head straight out to explore this diverse city and its sights.

Shanghai Pudong Airport or Shanghai Hongqiao Airport - Shanghai is the most populous city in the world, which is part of the reason why it has two international airports. Be sure to book your car hire at the right one so you can get your trip to this magical city off to a great start.

Xian Xianyang Airport - For those interested in visiting the Terracotta Army, you'll need to visit the city of Xi'an in inland China. You'll fly into Xian Xianyang Airport and drive just one hour to this world-renowned attraction. From here, you can also visit the Longmen Grottoes, the Fortifications of Xi'an, and the Giant Wild Goose Pagoda.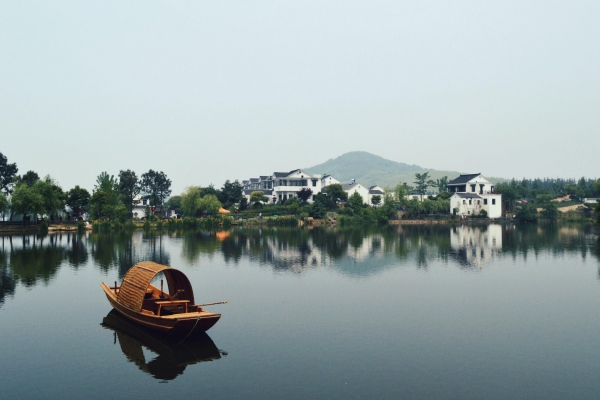 Major car rental suppliers in China
When deciding which car hire to book, take note of the supplier as well. Each company offers different benefits with their vehicles, and you can gain access to these perks when you book through Airport Rentals.
● Avis: The team at Avis aims to provide the best customer service possible through their range of vehicles and added benefits of booking.
● Hertz: Hertz is all about new vehicles and rental desks in many locations to make it easier to rent a car no matter where you are - and to create options for one-way road trips in China.
Road rules in China
Driving in China may be a different experience to what you're used to, as the roads can be somewhat chaotic, so it's not for the faint of heart. Read up on the road rules before you arrive so you can confidently take to the roads when you arrive.
● You will drive on the right-hand side of the road in China.
● You will need a temporary local permit to drive in China (if you plan to stay and drive for more than three months you will need to apply for a licence).
● The speed limit is 120km/h on expressways, and 100km/h on city express routes.
● The blood alcohol limit is 0.02%, and exceeding that can be penalised harshly, so do not be tempted to drink before driving.
● Hand-held mobile devices are not to be used while driving.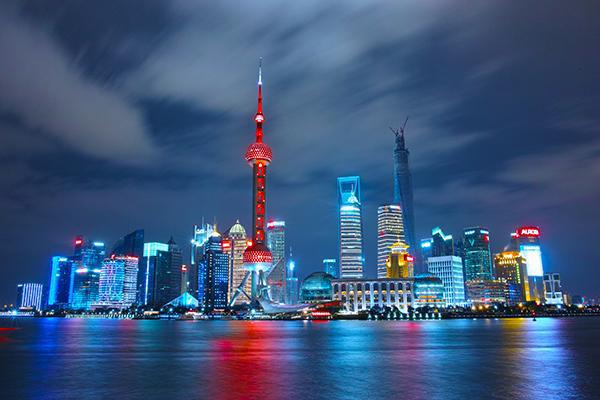 Tips for driving in China
Get ready for your road trip in China by reading these tips before you arrive.
● Be wary of local drivers who sometimes flout the road rules. For example, wait a second or two before taking off at a green light in case someone sneaks through on the red.
● Learn a few Chinese (hanzi) characters before you arrive so you're familiar with the basic road signs.
● Avoid drinking at night in rural areas as wildlife can wander onto the roads.
● Do not turn your headlights on during the daytime as police may fine you.
● Avoid driving at peak commute times in cities to stay away from congestion.