On the small piece of Ontario that sits sandwiched between a trio of Great Lakes is Waterloo, part of the larger Regional Municipality of Waterloo and home to a plethora of technology powerhouse companies. It is a seamless duo with adjacent Kitchener, and together the two cities offer many great things to do and see alongside the big nearby attractions of Toronto, Hamilton and Niagara Falls.
With a car hire from Waterloo Airport, you can explore both Canada and the United States, particularly around the beautiful Great Lakes. Farther afield, head northeast to Ottawa, Montreal and Quebec City or southwest to Detroit and Chicago.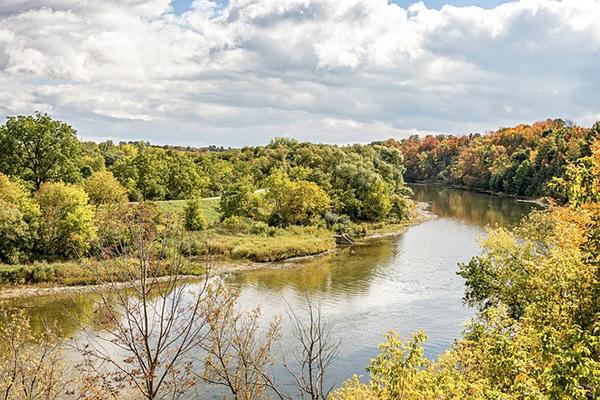 Driving your rental car in Waterloo
Waterloo Traffic
On the outskirts of the Greater Toronto Area, Waterloo experiences your typical urban traffic. Avoid the busy parts of the city during peak hours, and also take into consideration traffic from the university and technology park.
Driving to and from Waterloo Airport
It's a distance of around 16 kilometres from Waterloo Airport into Uptown Waterloo. To get there, depart the terminal on Township 99 Road and turn right onto Fountain Street N. Continue until the end of the road, where you will turn left onto Victoria Street N and quickly exit right onto Ebycrest Road. Turn left on Bridget Street E, and after crossing the Grand River, turn left at a roundabout/traffic circle onto Lancaster Street W. Veer right and head along Bridgeport Road E, and turn left onto Regina Street N to arrive in the centre of the city.
Waterloo car rental driving tips
Driving in and around Waterloo is not much different from driving in the rest of the country; remember to stick to the right! The blood alcohol concentration limit for drivers is 0.08%, so avoid drinking before you drive. Seat belt use is mandatory.
Ontario and the area near Toronto have some of the only toll roads in Canada, so be prepared to pay if necessary. If you head into Quebec, you will find the road signs switch to French - but the pictures and symbols will remain the same. If you will be there during the colder months, take a look at our winter driving tips.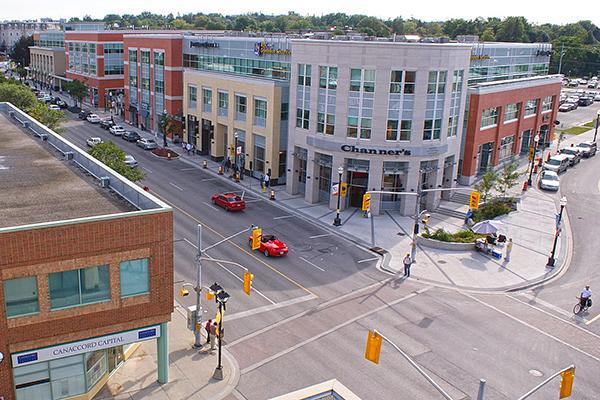 Image (modified): Giligone (My own work using a Sony a 200), CC BY-SA 3.0 or GFDL, via Wikimedia Commons
Parking at Waterloo Airport
The general parking and overflow parking lots are located near the terminal. The first 90 minutes are free, and after that the rates are CAD$4.50 per hour or CAD$9 per day. There is a lost ticket fee of CAD$100, so make sure you put yours in safe place.
Parking in Waterloo
Parking on many streets in uptown Waterloo is free in the evenings and on weekends. Some areas have free parking during the day with a two-hour time limit, and you can pay for time beyond that with the HonkMobile free app. There are also surface lots around the city with paid parking.
Book a cheap Waterloo Airport car hire
There's no reason to spend time searching out the perfect rental car for your journey when you can do it all in just minutes and in one place thanks to Airport Rentals. Our simple search engine serves up convenient options and low prices to make your travel planning a breeze.
You can find the vehicle that suits you, whether that's a luxury car or a small and economic compact one, with the filters that narrow down your search results. Pick your preferred transmission, rental brand, passenger capacity and more, compare the results and choose your wheels. Then, follow the simple and secure booking process. If you have any questions or concerns, you can contact the friendly team of rental experts who are available by phone 24/7.
Waterloo Airport
Also called the region of Waterloo International Airport, Waterloo's travel hub serves not just the city but the wider region which includes the cities of Kitchener and Cambridge along with several towns. It is equipped for both domestic and international flights, and while most scheduled flights are to and from Canadian destinations, there are seasonal flights heading out of the country.
The departure lounge has a café for food and drinks, and there is an ATM in the main lobby. Free WiFi is available throughout the terminal. Two car hire counters are located in the terminal building.