Get back to nature when you book a trip to Canada's Wabush. The small mining town, combined with Labrador City forms the West Labrador region and is the perfect place to explore with a Wabush car rental. Situated in the Newfoundland and Labrador Province, close to the Quebec border, the area is renowned for its unspoiled wilderness, natural beauty and opportunities for year-round recreational activities.
A summer trip offers visitors a chance to try some bird watching, boating, canoeing, kayaking, hiking and fishing, while a winter excursion gives way to cold weather activities like snowmobiling, snowshoeing, ice fishing, alpine skiing, and Nordic skiing.
Whatever month you visit, you can tour the area in a Wabush car hire learning about the region and enjoying its many natural splendours. Discover more about the local culture and the origin of the region's trading and mining industries at the Gateway Labrador and Heritage Museum. Tour the large open-pit iron ore mine or head to Smokey Mountain Lookout to enjoy the magnificent views of Labrador West and marvel at the Northern Lights display.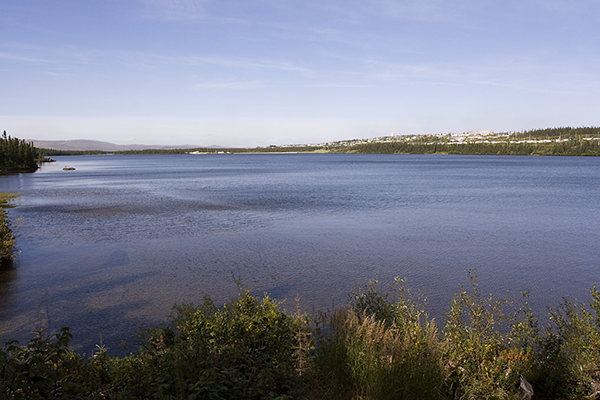 Booking a Wabush rental car
Reserving your Wabush car hire couldn't be easier when you book with AirportRentals.com. Simply pop your travel dates into our powerful search tool to generate a list of available cars, with the lowest priced vehicles presented first. Compare all the top deals and features from internationally trusted companies such as Avis and Budget.
Use the handy preference filters to refine your search for the perfect car rental for your trip to Wabush. Whether you are looking for a small, medium or full-size vehicle or prefer something more luxurious such as an SUV or convertible, you will easily find it with Airport Rentals.
To finalise your reservation, simply make your selection and fill out a quick form. Have peace of mind with instant confirmation and no hidden fees or charges. Enjoy access to our online booking management system and 24/7 customer service line.
Wabush Airport (YWK)
The Wabush Airport is located three kilometres from Wabush and is owned and operated by Transport Canada. The airport serves three local communities in the region - Wabush, Labrador City and Fermont. Several airlines offer regular flights to a variety of domestic destinations including Goose Bay, Sept Iles, Schefferville, Mont Joli, Deer Lake.
The small regional airport has standard traveller amenities and services including vending machines and a licensed cafe with a variety of meals and snack foods available. The onsite car hire companies are located in the arrivals area of the terminal.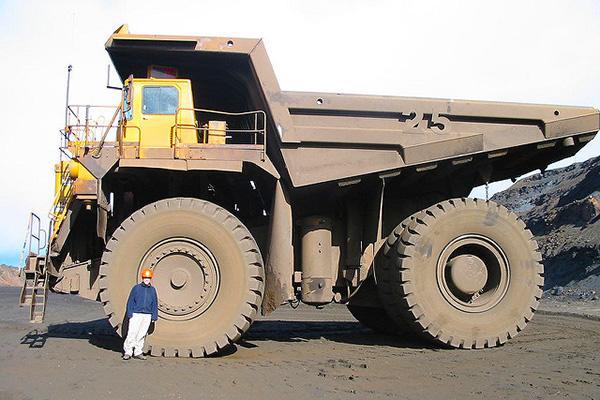 Image: Neil and Kathy Carey via Flickr, CC BY-SA 2.0
Guide to driving in Wabush
Driving from the Wabush Airport to Wabush city centre
The Wabush Airport is located a five-minute drive from Wabush. To reach the city centre, exit the airport, follow route 500 and then turn right onto Bowater Drive. Continue along this road, and before long, you will be in Wabush.
If you are heading straight to Labrador City from the airport, expect the drive to take eight minutes. Simply follow the Trans-Labrador Highway and then turn left onto Lakeside Drive and continue until you reach the city centre.
Driving tips for your Wabush rental car
The Labrador West region is remote and is known for its inclement weather. Make sure you are prepared for driving in harsh winter conditions and know what to do, should your car breakdown.
Wabush driving tips
● Drive on the right side of the road in Canada.
● Speed limits are posted in kilometres per hour.
● The minimum age to rent a car is 21.
● It is compulsory for all passengers to wear a seatbelt.
● Make sure you carry all required documents including a valid driver's licence and photo identification.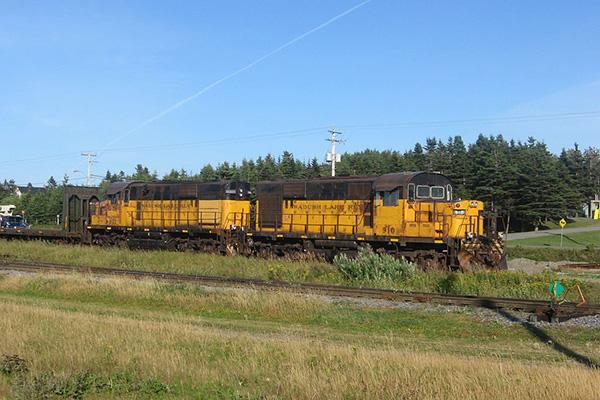 Image: Chnou (Own work), CC BY-SA 3.0, via Wikimedia Commons
Parking options at the Wabush Airport and Wabush city centre
The Wabush Airport provides sufficient parking in the open-air car park, located a short walk from the terminal.
Finding a place to park your rental car in Wabush and Labrador City should pose no problems, with on-street parking readily available.