Get close to nature with a trip to Northeastern Ontario. Pick up a rental car at Timmins Airport to explore "The City with a Heart of Gold" and its surrounding beauty.
With an economy fueled by natural resource extraction (including, you guessed it, gold), a climate of four distinct seasons, and a largely bilingual population (50% of residents speak both English and French), Timmins offers a peek into a hardy culture common throughout many parts of Canada.
Native American roots and its position next to the Mattagami River tell the story of how this city came to be, and its visitors will no doubt enjoy uncovering it at the Timmins Museum National Exhibition Centre. Lovers of the outdoors should leave no stone unturned as Timmins offers a plethora of wilderness to explore, while those with a penchant for the arts will find a symphony orchestra, choirs and theatre groups to enjoy.
Afterwards, take full advantage of your Timmins car hire and head toward other Canadian cities, such as Sudbury, Toronto, Ottawa, Montreal and Quebec city. But, be armed with some road trip games, because no matter where you go, it's bound to be a long drive!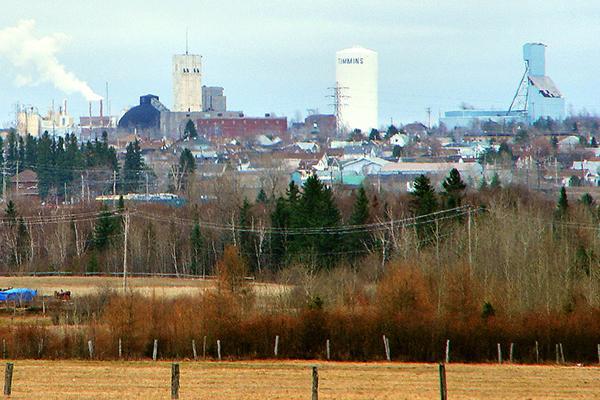 Image: P199 (Own work), GFDL, CC-BY-SA-3.0, CC BY 2.5, via Wikimedia Commons
Booking a Timmins rental car
Organise your Timmins Airport car hire with Airport Rentals to secure a great deal. Our optimal search engine allows you to compare deals from multiple local and international brands all on one page.
Simply input your travel dates and details to generate a comprehensive list of cars available at Timmins Airport. With the lowest priced vehicles at the top, it will be easy to spot the best car rental deal. If you are looking for something more specific, you can narrow your options further using the handy preference filters for brand, size, style and more.
Once you have made your final selection, wrap up your secure booking in just a few keystrokes. At Airport Rentals, you can manage every aspect of your reservation online and get instant confirmation. If you prefer to speak to someone, you can call our friendly customer service agents at any hour of the day.
Timmins Victor M. Power Airport (YTS)
The Timmins International Airport sees over 200,000 passengers through its terminal annually. It mainly connects flights from Toronto but also acts as a key bridge to the regional communities in northeastern Canada. Air Canada is the only international airline that services this airport, with the other options being regional airline companies. The lone restaurant at the airport is Boogy's Diner, which offers a full range of meals and snacks.
Car hire kiosks are located inside the terminal. You also have access to free WiFi anywhere in the airport.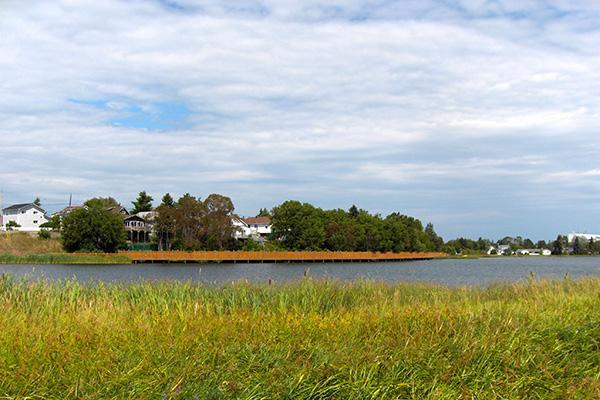 Image: Good Free Photos
Guide to driving a car hire in Timmins
Driving from the Timmins/Victor M. Power Airport to Timmins city centre
The drive from the Timmins/Victor M. Power Airport to the city centre takes about 15 minutes. Head south on Airport Road for about 10 kilometres until it turns into Jubilee Ave West. Turn right onto Theriault Boulevard (the sign will be for ON-101 West). After 1.3 kilometres, turn left onto Algonquin Boulevard West/ON-101 E and continue until you are in the city centre.
Driving tips for your Timmins rental car
A small city, Timmins has minimal traffic. The main driving concerns in this part of Canada are wandering wildlife and winter storms.
Ontario car rental driving tips
● Ontario is vast and largely remote. Fill up your gas tank when you can, and keep extra supplies in the vehicle. Let someone know your plans.
● If you visit during the colder months, check out our winter driving tips.
● The blood alcohol concentration limit for drivers is 0.08%, so avoid drinking before you drive.
● Seat belt use is mandatory.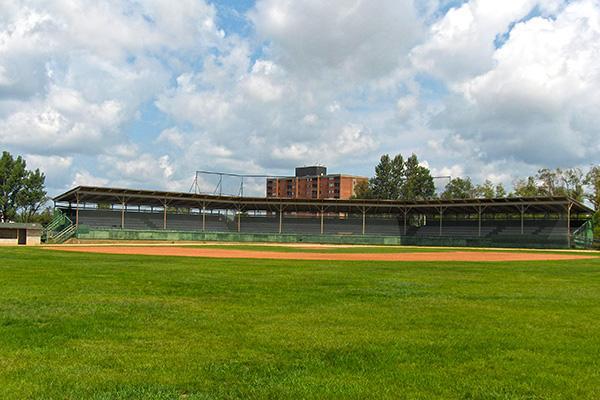 Image: Good Free Photos
Parking options at the Timmins Victor M. Power Airport and Timmins city centre
Parking at the airport is very close to the terminal and is free for the first hour. Rates apply after this with both short-term and long-term options available.
The city centre has seven public parking lots and many on-street spaces. You can pay for parking with cash, online, or an app called Passport. Parking downtown after 5pm and on weekends is free. Overnight parking on the street is not allowed from November to May.