Surrounded by conifer forests and tucked away in Northwestern Ontario along Lake Superior is the delightful city of Thunder Bay. Only an hour from the Minnesota border, this lake town is a gateway to Canada's great outdoors. Experience it for yourself with a cheap rental car, available at Thunder Bay Airport and in the city centre.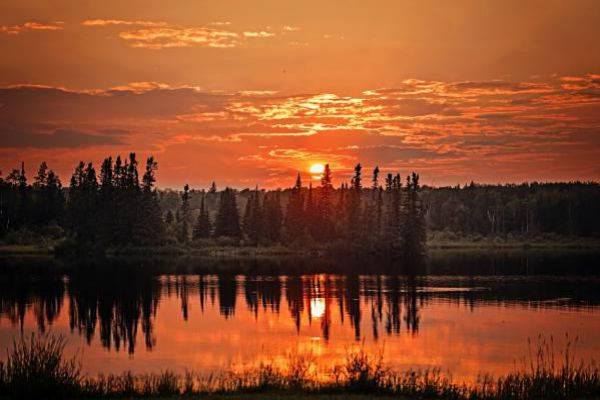 Image: Daoud Alahmad
Driving your rental car in Thunder Bay
Traffic
Thunder Bay is a relatively small city with a population of just under 150,000. City traffic is minimal, with congestion the result mainly of winter conditions or roadworks. Watch out, however - the city's position in the midst of Canadian wilderness can make wildlife in the area (moose, deer, etc.) a danger on the roads.
Driving from Thunder Bay International Airport to the city
After picking up your rental car, drive to the city in less than 15 minutes. For the quickest route, turn left onto Hwy 61 N from Princess Street and continue on until taking a right onto Arthur Street which will bring you to downtown Thunder Bay near the Kaministiquia River.
Cruise Ontario safely with these driving tips:
● Take caution when wildlife signs are posted.
● If you're visiting during the cooler months, read our tips for winter road trips.
New to Canada?
● Drive on the right-hand side and overtake on the left.
● Every passenger must wear a seatbelt.
● For more tips, read our Canada driving guide.
Parking at the airport and in the city
If you need to park at the airport, both short and long-term options are available. The short-term lot charges $3 per hour with a daily maximum of $25.49. The long-term lot is paid per day at $12.75 or $89.25 for the week. Both garages are within a short walk to the front of the terminal.
When you head to the city with your hired car you can choose from on-street parking, surfaced lots and garages.
● Enforced metered parking is from Monday to Friday 9am to 6pm and costs $.25 per 15 minutes or $1 per hour.
● Some areas have a two hour limit.
● If you're visiting from any time in November through April, take note of winter restrictions.
Car hire for Thunder Bay Airport
Rent a vehicle for your trip to Thunder Bay in minutes with our quick, secure online comparison site. Simply enter your details into the search function and sit back as Airport Rentals generates a page of affordable rental options from a wide range of car hire companies. This easy-to-use tool allows you to narrow your search with handy filters and scroll through offers with benefits such as free cancellation, included mileage and more.
Once you've found the ideal vehicle, book instantly and securely online without the hassle of hidden booking fees. A customer service team is ready to take your call should you have any questions about the process.
Thunder Bay International Airport (YQT)
Each year over 700,000 travellers pass through Thunder Bay International Airport, conveniently located just six kilometres west of the city. The terminal is split into two small floors offering minimal dining and shopping options. If you're peckish upon landing, grab a slice from Pizza Pizza or a meal from Tim Hortons. Enjoy complimentary WiFi as you wait to collect your luggage and then head to the rental counter to pick up your keys, located either in the baggage claim area or the parking garage, depending on which rental provider you chose.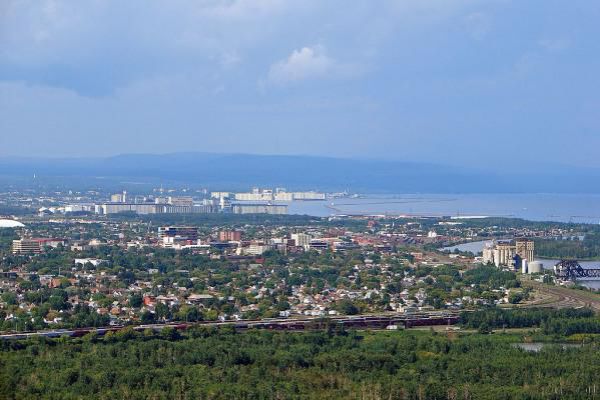 Image: P199