Sydney is a small and historic city on Cape Breton in Nova Scotia, known for its scenic waterfront and musically talented locals. It was once a hub of industrial activity, and was even home to one of the world's largest steel plants. Today, mining has largely been left in the past and the town is a place of relaxation, scenery, and coastal vibes.
When you have a car hire, Sydney is just the beginning. Strike out along the coastline of Nova Scotia and New Brunswick for one of the world's most impressive coastal drives, and spend a day or two exploring Moncton and Saint John to truly get a feel for this eastern corner of Canada.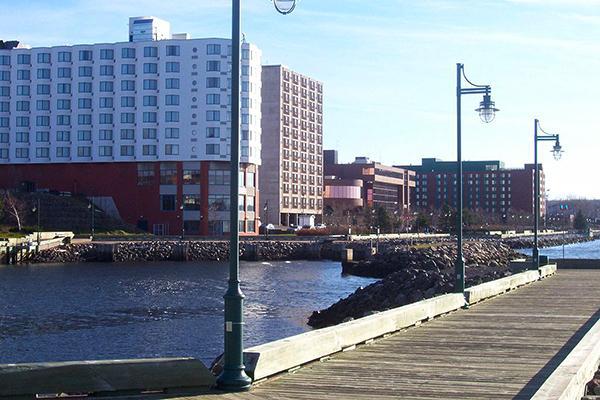 Find the best deal on car hire at Sydney Airport with AirportRentals.com
One quick search on Airport Rentals will help you compare leading rental brands at Sydney Airport. To begin, simply enter your Sydney travel dates and click on the 'search cars' button. This will pull together all available vehicles from leading suppliers, and list them with the most affordable rentals at the top of the page. Each rental is listed with its main features so you can quickly find that perfect car hire in Sydney, then book immediately and securely through Airport Rentals.
Log in to your account at any time to manage your booking, and get in touch with our 24/7 assistance options if you have any questions.
Introducing Sydney Airport
Sydney Airport is officially known as the JA Douglas McCurdy Sydney Airport (YQY), named after the first Canadian to ever hold a pilot's licence. Despite being located in opposite hemispheres, Sydney Airport, Nova Scotia, is sometimes confused with Sydney Airport, Australia, and there are numerous cases of travellers arriving in the wrong place - so be sure to double check your booking! Flights from this Sydney Airport go to and from Halifax and Toronto.
There is a small deli counter at the airport for you to grab a bite to eat, and you will have access to free WiFi throughout the terminal. The car hire desks are located inside the terminal by the baggage claim area.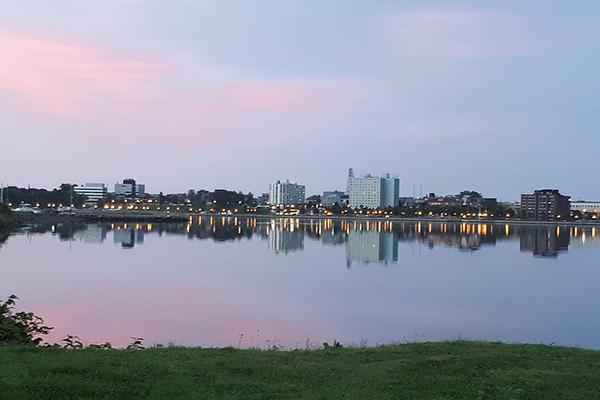 Image: By Plumzee (Own work), CC BY-SA 4.0, via Wikimedia Commons
Guide to driving in Sydney
Driving from Sydney Airport into town
Sydney Airport is just over 14 kilometres from the centre of town, and with little traffic on the roads, this drive should take just 15-20 minutes. It's a simple journey - when you leave the terminal, turn left onto Route 4 and follow it all the way into town.
Tips for driving in Sydney
Prepare for renting a car in Sydney by reading a few key tips on driving in Nova Scotia before you arrive.
● You will drive on the right-hand side of the road in Canada.
● Read our guide to driving in winter in North America if you plan to visit between November and April.
● You can turn right on a red light in Nova Scotia.
● A flashing red light should be treated as a stop sign (stop until it is safe to move into the intersection).
● A flashing green light means that cars coming from the other direction are on a red light, so you have the right of way for turning.
● Four-lane highways are typically 110 kilometres per hour, and two-lane highways are usually 100 kilometres per hour.
● Rent a GPS from your hire company to navigate in Nova Scotia.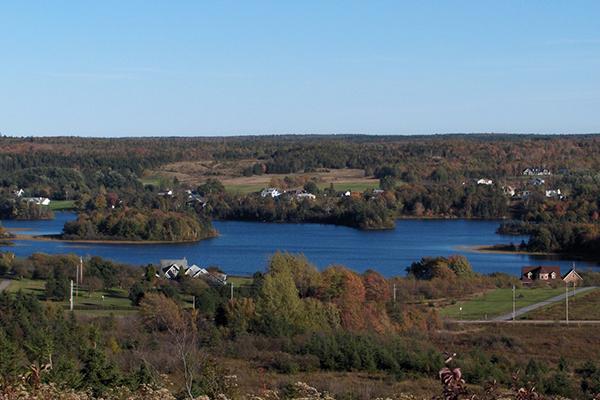 Image: G. C. Hood, CC-BY-SA-3.0, via Creative Commons
Parking at Sydney Airport
Parking is available at the airport for CAD$2 per hour, and CAD$7.50 per day. You can either pay by credit card when you drive out the exit gate, or pay with cash or credit card at the pay station inside the terminal next to the baggage carousel.
Parking in Sydney
Sydney is a small town with numerous on-street parking spaces. These are metered throughout the week with prices depending on their location, so read any signs when you park.