Welcome to St. John's; the oldest and easternmost city in North America. To explore St. John's best sights with ease and convenience, book a rental car to get around.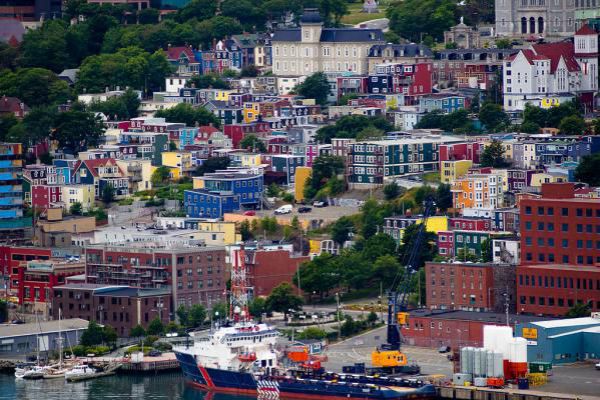 Image: Kenny Louie
Driving your rental car in St. John's
Getting around
St. John's position on the eastern tip of Newfoundland, a small island in eastern Canada, makes it a unique city to explore. Its hilly terrain and steep residential streets add an element of difficulty when driving but good signage helps to make the 20th largest metropolitan area in Canada navigable.
Driving from St. John's International Airport to the city
The drive from the airport to downtown St. John's takes under 15 minutes. When leaving the airport, turn left on Portugal Cove Road/NL 40S. Continue on the road as it changes to Rennies Mill Road, then after a slight left on Prescott Street, take a right on Queens Road which leads into the city centre.
To get around safely in your hired car, follow our suggested driving tips:
● When driving on the Trans-Canada Highway, slow down on sharp curves and steep hills.
● Be sure to fuel up in the cities to avoid running out of petrol.
● Construction zones pop up in the summer months, follow posted signs.
● Watch out for animals near the road, especially between dusk and dawn.
● If you're visiting during winter, avoid driving in snow or icy conditions.
New to Canada?
● Speed limits are as follows: 100 km/h on highways and 50 km/h in towns and cities.
● The use of mobile phones while driving is prohibited unless a hands-free device is used.
● For more tips read our Canada driving guide.
Parking at the airport and in the city
Choose from short-term or long-term parking lots at St. John's Airport, each within walking distance of the terminal. For parking two hours or less, use the short-term lot at $2 per half hour. Park in the long-term lot for multiple days at a maximum daily rate of $16 and $80 for the week.
Downtown St. John's provides a mix of off-street and on-street parking. If you choose a private lot, expect to pay around $1 per half hour. Metered on-street parking costs $.25 per 10 minutes with a 2-hour time limit. After 6pm on weekdays and on weekends, parking is free.
Hiring a cheap rental car in St. John's
For convenience and ease, pre-book your car hire on Airport Rentals. In minutes, find the right rental car and book with confidence on our secure site. Simply type in your travel dates and pick-up location and click 'search' to compare a variety of vehicles from top-rated rental brands. Refine your search using our handy preference filters until you settle on your ideal vehicle.
Complete the booking without the hassle of additional fees and enjoy access to 24/7 customer service should you need it. Unsure which vehicle is right for your holiday? Visit our guide to choosing the perfect rental for tips and suggestions.
Pro-tip: If you're visiting during the busy summer season, book in advance to ensure availability.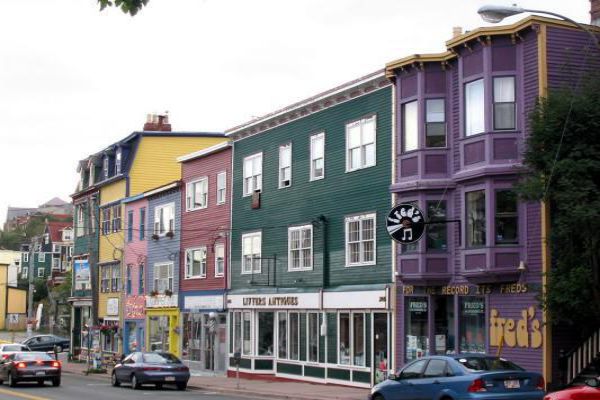 Image: Aconcagua
St. John's International Airport (YYT)
Situated just 10 kilometres north of the provincial capital, St. John's International Airport serves 1.6 million passengers each year. The terminal provides adequate amenities to suit your travel needs. Enjoy access to device charging stations and complimentary WiFi. Grab a bite and a coffee at Tim Hortons or Jumping Bean Coffee and stop by Relay Duty Free and Gift shop for last minute purchases.
After collecting your luggage, head to the rental car counter directly opposite to pick up your rental car keys. Vehicles are conveniently located on-site.
If you're hiring a car from one of the downtown locations, hop on the Metrobus Route 14 or hail a taxi to your destination.