Saskatoon has come a long way from its early days in the late 1800s as a Temperance colony. Today, this city of a quarter million people is much better known for the South Saskatchewan River that flows through it, the active lifestyle of those who call it home, and its annual collection of festivals and events. Take your chance to discover 'Bridge City' and its secrets with a car rental in Saskatoon.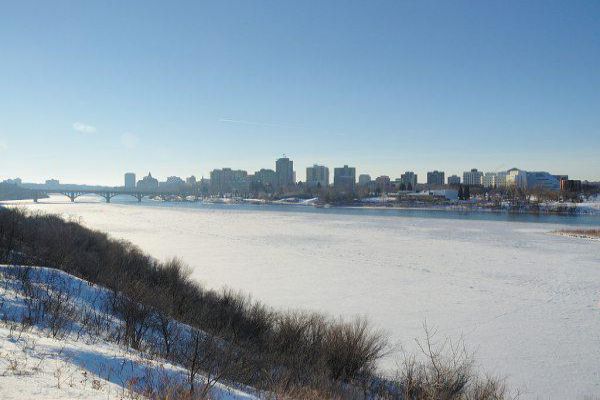 Image: Michalkun
Driving your rental car in Saskatoon
Traffic in Saskatoon
As one of the fastest growing cities in Canada, Saskatoon is beginning to struggle with traffic congestion. While the city's many bridges over the South Saskatchewan River do offer an arresting view - they can at times arrest traffic as well. The city is working to improve the road system, and even though it's still not nearly as bad as driving in major cities such as Toronto, it will help to have some patience when driving on Saskatoon roads during peak travel times.
Driving from the airport to Saskatoon CBD
It's a fairly quick and easy drive between the central city and Saskatoon Airport. When you leave the terminal, turn left onto 45 Street West, then left again onto Ave C North. This route will allow you to then turn right onto Louis Riel Trail, which is one of the major routes in the city and will take you straight into town. This trip shouldn't take more than 20 minutes under normal driving conditions, but always allow extra time just in case.
Saskatoon car hire driving tips
To successfully navigate the streets of Saskatoon, start by making yourself familiar with the major routes around the city. Circle Drive, which circumnavigates the city, can be helpful in getting around quickly, whereas the Trans-Canada Yellowhead Highway can help get you out of town. Through winter, driving is tougher when snow and ice become commonplace, but the city works 24/7 to plow and sand the roads for safer travels. If you're here during the cold months, be prepared to drive more slowly and be more careful and considerate than usual.
If you're new to Canada, read up on the road rules and regulations before setting off.
Parking at Saskatoon Airport
Park your car hire at Saskatoon Airport in one of more than 1,100 stalls. P1, the main parking lot in front of the terminal, offers two rows of dedicated short-term parking, while the rest of the area is for either short- or long-term stays. P2 is slightly further away from the main terminal but offers better value whether you're staying for half an hour or the whole day.
Parking in Saskatoon
The City of Saskatoon offers a number of parking options around Riversdale, River Landing, St. Paul's Hospital, City Hospital, and Broadway. These areas are metered from 9am to 6pm Monday through Saturday and cost $2 per hour. Parking outside these times and on Sundays is free.
Finding a cheap car rental in Saskatoon with AirportRentals.com
Airport Rentals will help you track down a great deal on a car hire in Saskatoon in a jiffy. Simply enter your travel dates and a few key details, and you'll be presented with a page of available vehicles from multiple rental companies operating out of Saskatoon Airport. This saves you from approaching Avis, Budget, Enterprise, Alamo, Hertz, and National separately, and lets you see what they have to offer in one place so you can get the best deal available.
If you have any questions, you can use the 24/7 phone or email support, or you can go ahead and book your car rental online. Confirm with your chosen supplier securely and instantly, and pay no extra fees for the convenience.
Saskatoon Airport
The Saskatoon Airport was recently named the best facility of under 2 million passengers in North America, and airport CEO Stephen Maybury says it's all down to focusing on guest satisfaction. As well as being ranked first place in Canada for on-time departures, the airport offers shops, restaurants, kids' play areas, artwork, and free WiFi throughout the terminal. You'll find the Saskatoon car rental desks within the terminal in the middle of the arrivals area.
Planning your itinerary? Saskatoon Airport offers year-round destinations throughout Canada, including:
● Regina
● Calgary
● Edmonton
● Winnipeg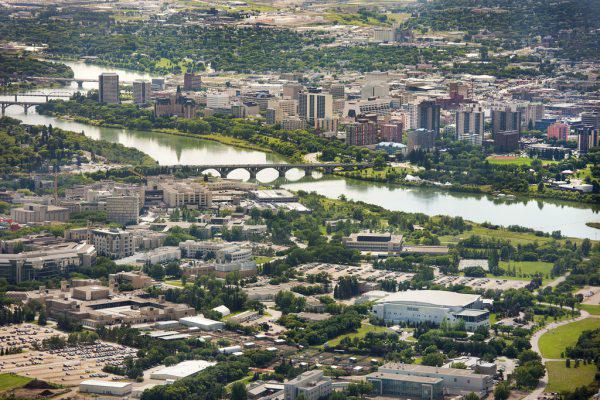 Image: CLS Research Office