The roots of Saint John are industrial, and this weatherbeaten seaport has a gritty, down-to-earth vibe belying a sophisticated revitalisation. It is set in a beautiful coastal location on the fascinating Bay of Fundy with famously enormous tides, and this natural beauty is complemented with rich culture, a vibrant arts scene and a long, interesting maritime history. A rental car from Saint John Airport will allow you to explore not only this fantastic city but the delights of Eastern Canada which lie beyond.
It's a quick drive in your hired vehicle from Saint John to other New Brunswick cities such as Moncton and Fredericton, or even across to Halifax - the New Brunswick and Nova Scotia coast are included in our list of the best coastal road trips around the world! Point your wheels west, and you could cross into the United States, or continue towards Quebec, Montreal and as far as Toronto. North America awaits, so pack your bags for a road trip and get moving!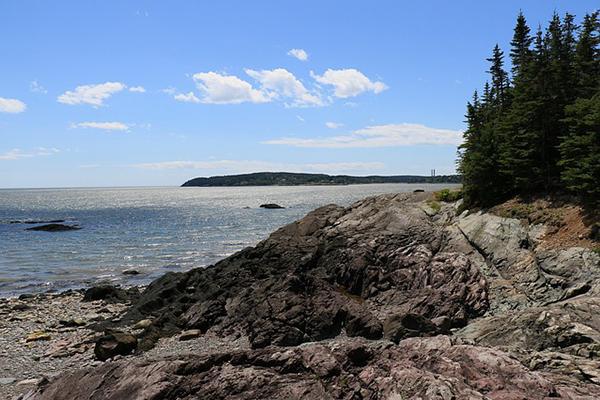 Find the right Saint John Airport car hire
With Airport Rentals, it's easy to find the perfect hire car to get you around Saint John and beyond, whether that's a big SUV or small hatchback, a long or short-term hire, a luxury vehicle or a cheap rental. We have collected a database of cars from a range of suppliers, so just enter your dates to see a comprehensive list of results, all with low rates thanks to our international bulk buying power. The options are listed in an easily readable format, with important details visible on the front page for easy comparison and informed decision making.
Make a shortlist of possibilities with the help of our handy filters, and from there you can pick the ideal car to rent and lock it in via our secure booking process. There is help at hand all hours of the day and night, with a friendly and knowledgeable team of rental consultants on the phone lines 24/7.
Saint John Airport (YSJ)
The airport of Saint John is a small but busy facility, offering flights to major airports in Eastern Canada. The passenger terminal is a comfortable place to wait for a flight and provides an ATM, gift shop, duty-free store and restaurant. Several car rental companies can be found on site.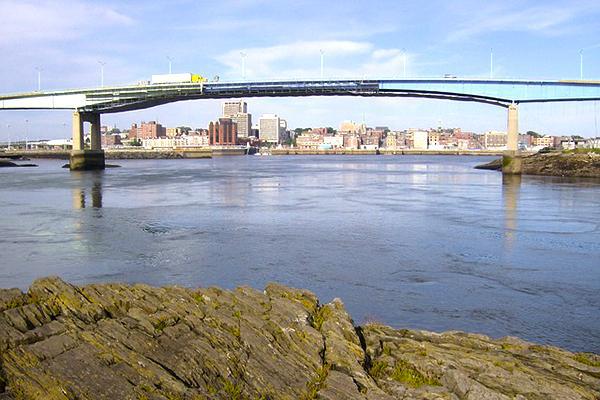 Guide to driving a rental car in Saint John
Enjoy a trouble-free journey in Saint John and beyond and stay safe in your Canadian rental car with our tips.
Getting from the airport to Saint John
The 17-kilometre journey from Saint John Airport into the central city should take around 20-30 minutes. Upon departing the terminal, turn left onto Loch Lomond Road which will take you through several towns and into Saint John. Turn left when you get to McDonald Street, and follow it as it veers to the right and becomes Mt Pleasant Road E/Courtenay Bay Causeway. Once across the channel, this becomes Union Street, and you can follow it into the downtown area by the harbour.
Canada driving tips
● In Canada, traffic moves on the right-hand side of the road, and overtaking is to the left.
● Distances and speeds in Canada are measured in kilometres and kilometres per hour. 120 kilometres per hour is the highest limit on Canadian roads, allowed on some highways.
● Particularly at dawn and dusk, keep a close eye out for wildlife on remote roads. Moose are a danger to vehicles.
● Canadian winters are famously harsh, and if you are heading to Saint John between November and March, you are likely to encounter snow and other adverse conditions. Stay safe and read our winter driving tips.
● Toll roads are not common in Canada, but you may come across one if you travel to Toronto. Tolls are paid online.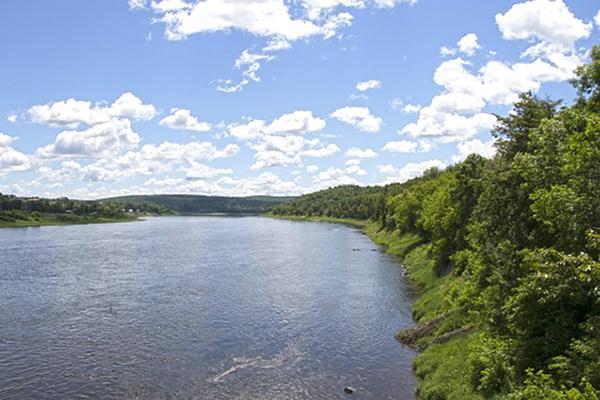 Parking at the airport and around Saint John
There are long and short-term parking lots at Saint John Airport. The short-term lot charges CAD$2.50 an hour, and the long-term lot, CAD$12 per day or CAD$60 per week.
Throughout Saint John, there are city-operated lots and on-street parking spaces which charge CAD$2 an hour, from 7 am to 6 pm Monday to Friday; they are free outside of these hours. When you go beyond the central city, you may find free on-street parking. Always check for time limit signs.