Quebec City is the heart of French Canada, with a spectacular fusion of two cultures. To see it all, pick up a Quebec Airport car rental as soon as you arrive and get out and explore this marvellous corner of the world.
Of course, Quebec City can also be the ideal starting point for a road trip in Canada. It's only a few hours south to the bagel and poutine Mecca of Montreal, and from there you can easily continue across to the country's capital, Ottawa. If it's the region's food you're interested in, aim to visit in summer and take a foodie road trip across the eastern cities for a taste of Canada's finest fare.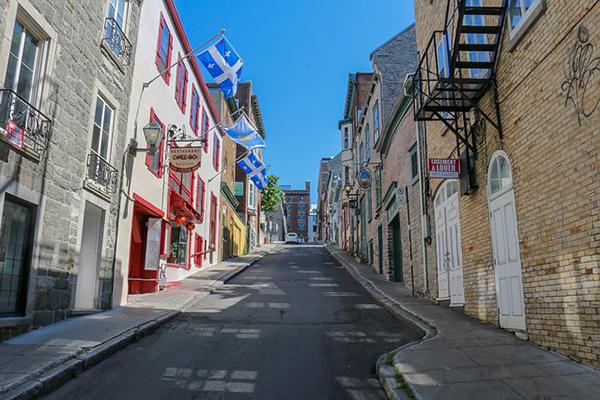 Booking a car hire at Quebec Airport with AirportRentals.com
Speed up the process of finding prices from rental suppliers at Quebec Airport by using Airport Rentals to run one quick search on leading car hire brands to bring all of this information together onto a single page.
Get started by entering your Quebec travel dates and hitting 'search cars'. The results page offers an up-to-date list of vehicles available for your trip, ordered with the most affordable car hire at the top. Scroll through the vehicles to see more options alongside each car's benefits and features, or use the filters to make a specific search by vehicle make, transmission type, or brand.
It won't be long before you settle on the perfect car rental for your Quebec visit. Book securely with Airport Rentals and gain the perks of 24/7 assistance, free cancellation, and the ability to log in to manage your booking online.
Introducing Quebec Airport
Quebec Airport is formally known as the Quebec City Jean Lesage International Airport (YQB). Its destinations include cities all over Canada and the world. Top destinations include domestic airports such as Montreal and Toronto and international locations such as Paris and Cancun.
Visitors to Quebec Airport will have access to a range of facilities including shops, restaurants, cafes, bars, currency exchange, ATMs, and free WiFi. Car rental desks are located on the ground floor of the administrative building.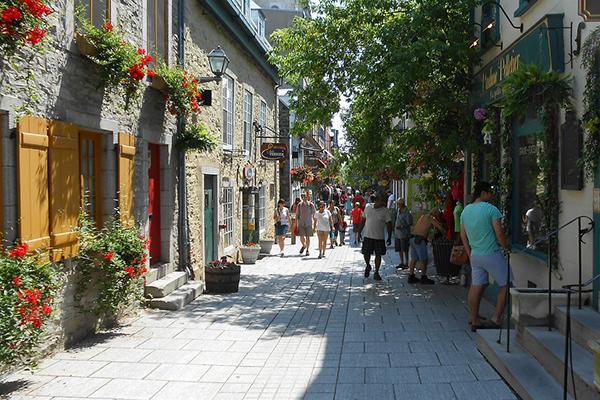 A driving guide to Quebec City
Get to know the local road rules of Quebec City before getting behind the wheel of a rental car.
Driving from Quebec Airport into the CBD
The airport is roughly 17 kilometres from Quebec City centre, and this drive will typically take 30-45 minutes depending on traffic. As you leave the airport, you'll take Rue Principale, then turn right onto Rue de l'Aeroport. Take a left to join Route 440 and follow it as it becomes Boulevard Charest O and heads straight into town.
Tips for driving your car hire in Quebec
Note that driving in Quebec can be different even to other parts of Canada, so read our tips before you arrive:
● You will drive on the right-hand side of the road in Quebec.
● Note that you can turn right on a red light in Quebec City (just not on the Island of Montreal).
● Left lanes are for passing only.
● Canadian winters are cold and snowy. Read our winter driving tips to stay safe.
● Many road signs are in French, so it will help to learn a few key phrases.
● Rent a car hire with GPS unit to help you navigate.
● There is only one toll road in Quebec, which is just south of Montreal.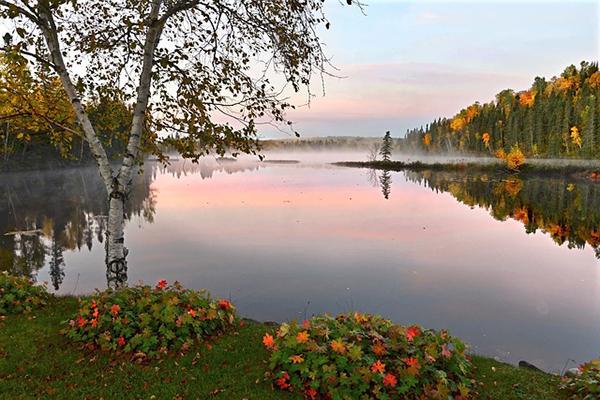 Parking at Quebec Airport
The P1 Parkade (INPARQ) is directly connected to the terminal, and costs CAD$2.50 for 15 minutes, CAD$5 for half an hour, and CAD$10 per hour up to a maximum of CAD$24 for a 24-hour period. The P2 lot (PROXIPARQ) offers outdoor parking a little further from the terminal, with similar rates but a maximum of CAD$19 per 24 hour period.
Parking in Quebec City
Parkades are common in the city, and there are parking meters all over the downtown area, but many of these only offer a space for a limited time. Do note that if you visit in winter (November 1 to April 15), you are not permitted to park on the street due to snow removal.