When visiting Montreal, you'll likely land at Montreal Airport, which is found in Dorval. Dorval is a small city on the west side of the Island of Montreal next to the Lawrence River, roughly 20 minutes from downtown Montreal. The history of Dorval is significant, as this is one of the oldest cities in North America. Today, Dorval is a fusion of French and English culture, and a gateway to Montreal and Quebec.
Not only will a car hire from Dorval let you explore Montreal and its architectural, historic, and foodie delights, it can take you on a day trip to Canada's capital city of Ottawa to see Parliament Hill, the ByWard Markets, and the Rideau Canal. Or, head north to discover the beauty and culture of Quebec City.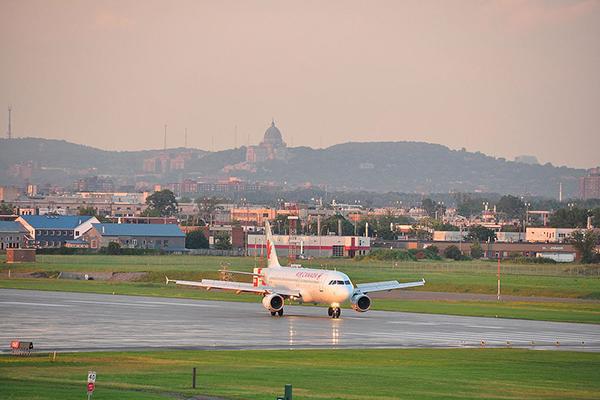 Image: By abdallahh from Montréal, Canada (YUL), CC BY 2.0, via Wikimedia Commons
Find deals on Dorval car hire with AirportRentals.com
Cut out the legwork on finding cheap car hire in Dorval with Airport Rentals. Running one quick search will generate a list of available vehicles from leading suppliers in Dorval, making it easy to compare deals in one place.
To begin, enter your Quebec travel dates and hit 'search cars'. This immediately generates a list of car hire in Dorval, listed with the most affordable vehicles at the top of the page. It won't take long to find your perfect car rental as you scroll through the options and view features and benefits of each vehicle.
When you're ready to book, secure your vehicle immediately by reserving online with Airport Rentals. You'll receive instant confirmation, and you can manage your booking online.
Introducing Dorval
Dorval is on the West Island (as it is called locally, even though this area is not its own island) of Montreal, and is generally known as a quieter, more laid-back version of the central city. The Montreal Airport does take up most of the area of the city, so the local population largely lives in the southern end. Culturally speaking, you will find more locals in Dorval who consider themselves to be Anglophones. While many locals in Dorval and Montreal speak both French and English, Dorval is more skewed to the English-speaking side.
Additionally, the city has a more suburban feel than Montreal's downtown. Its neighbourhoods are filled with detached houses and tree-lined streets, making it a popular choice for families. Plus, as Dorval is located next to the St Lawrence River, it offers a gorgeous waterfront area.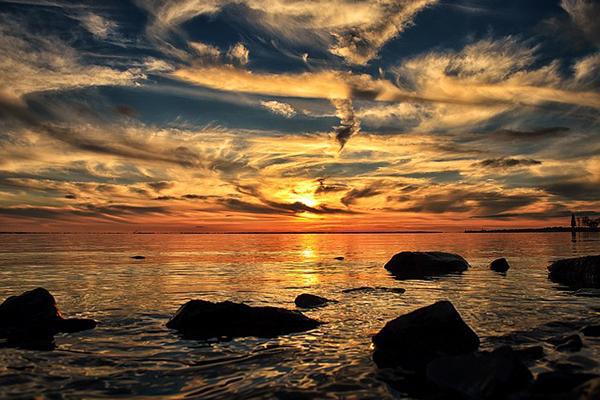 A guide to driving in Dorval and Montreal
Driving from Dorval to Montreal downtown
It's roughly 20 kilometres from Dorval into the city centre, so this drive will take roughly 25-35 minutes depending on the traffic. Start by joining the main route through town, Autoroute du Souvenir (Route 20) and stay on it as it heads towards town and becomes Autoroute Ville-Marie.
Tips for driving in Montreal
Like the rest of Canada, driving in Montreal is on the right-hand side of the road. Read up on our tips for driving in this Quebec city before setting out with your Montreal car hire.
● Learn a few words and phrases in the local language, as road signs are written in French. Note that 'Arret' means 'Stop'.
● Note that many Montreal streets are one-way only.
● Read our tips for driving in winter in North America should you arrive during the colder months.
● There is no turning right on a right light in Montreal, although you are allowed to do so in the rest of Quebec.
● Stay out of the left lane unless passing.
● Avoid driving during peak commute times.
● A blinking green light means that traffic coming from the other way is on a red light, so you have right of way.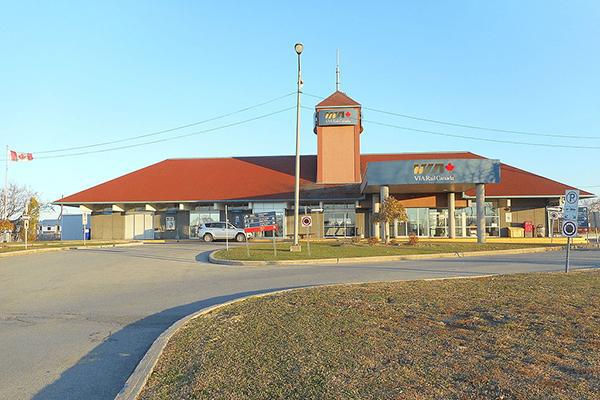 Image: By Jeangagnon (Own work), CC BY-SA 3.0, via Wikimedia Commons
Parking in Dorval
Dorval offers on-street parking throughout the city, although stalls are limited to a maximum consecutive stay of 24 hours. Note that if you arrive in winter, parking is prohibited on public roads from 3am to 5am from November 15 to April 15 for snow clearing.
Parking in Montreal
Parking in Montreal can be challenging, especially during the city's many events and festivities such as Canada Day. There is on-street parking throughout the city, although many of these spots are limited by time restrictions so be sure to read signage. Note that parking is not free on Sundays like in many cities, and paid meters are in use from 1pm-6pm.