Welcome to Mississauga, Canada. This lovely lakeside city is a fantastic place to visit and a great base from which to explore the incredible region of southern Ontario. Grab a cheap rental car from the city to discover the best sights in and around town.
With pleasant views of Lake Ontario, numerous parks and a great culture scene, Mississauga is a treat for all visitors. Home to over 700,000 friendly residents, the city boasts a booming arts community with recurring fairs and festivals such as Carassauga, the second largest festival in Canada. Visit the iconic Mississauga Celebration Square and pop by the waterfront to stroll through Port Credit neighbourhood which offers shopping, dining and music alongside the lake. Enjoy a bit of nature with a short drive in your car hire to Rattray Marsh Conservation Area for boardwalk trails and an abundance of birdlife.
A great benefit of Mississauga is its location to nearby wonders. Plan a day trip to Niagara Falls, spend a night in Toronto or even cross over to the USA, thanks to the freedom of a rental car.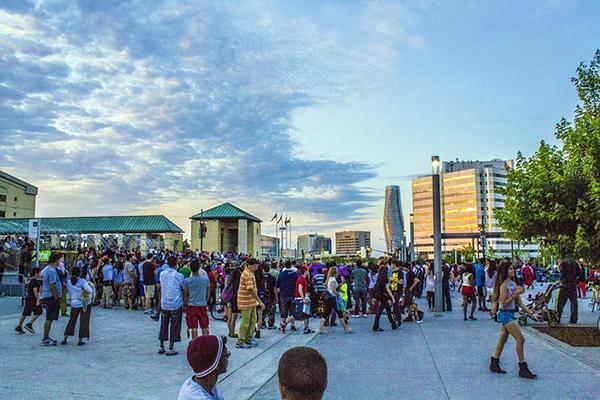 Booking a Mississauga rental car with Airport Rentals
Swing by Airport Rentals for all your car hire needs. No need to waste time searching for deals across multiple platforms - find the perfect rental car for your Mississauga trips in just a few clicks.
Search your desired travel dates to browse a comprehensive list of available car hires in Mississauga. Choose from favourite affordable brands like Dollar and Thrifty, and compare offers on one handy page. Filter results by preferences such as style, capacity, transmission type and more to narrow down your choices. Visiting during winter? Make sure to book an SUV or a vehicle with 4WD.
Find what works for your trip and complete your reservation with zero stress and zero hidden fees. Plus, feel free to contact our excellent customer service team at any hour of the day if needed.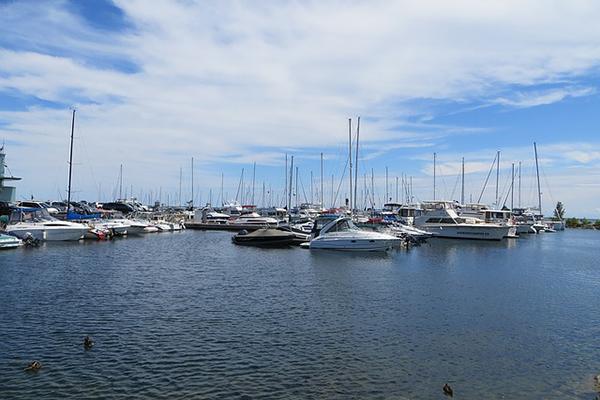 Mississauga City Guide
For the past few decades, Mississauga's population has quickly grown, making it the third largest city on the Great Lakes after Chicago and Toronto. Over 57% of the population comes from a mix of ethnic origins such as Indian, English and Chinese and the city holds 23 neighbourhoods. Fairview is the city centre, home to Celebration Square and the Living Arts Centre, while Port Credit is a popular destination for foodies, shoppers and tourists. Streetsville is often referred to as "The Village in the city" and offers quaint cafés, historical architecture and a great mix of restaurants and pubs. These neighbourhoods are spread across the city, so we recommend securing a rental car with Airport Rentals at one of our downtown depots.
The nearest airport to Mississauga is Toronto Pearson Airport, a 15-minute drive from town.
Guide to driving in Mississauga
Get around Mississauga with ease using our helpful guide featuring directions, road tips and parking solutions.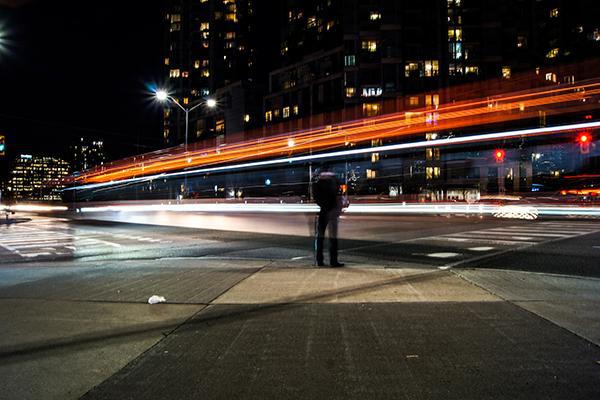 Driving from Mississauga to Toronto Airport
If you are dropping your rental car off at the Toronto Airport, follow these easy directions from the city centre. From Celebration Square, head north on City Centre Drive to turn right onto Robert Speck Parkway, followed by a left on Hurontario Street. Next, merge onto ON-403 E towards Toronto. Use the right lane to take the ON-401 E exit toward the airport, then merge onto ON-427 N and exit onto Dixon Road to arrive at the terminal.
● Drive on the right side of the road and overtake on the left.
● Speed limits are posted in kilometres per hour (110 km/h on motorways and 60 km/h in built-up areas).
● The use of mobile phones is prohibited while driving.
● All passengers including the driver must wear a seatbelt. Children under 8 years old or less than 145 cm tall must use a child car seat.
● Wildlife near roads is common. Always stay aware of your surroundings and be extra cautious during winter.
Parking options in downtown Mississauga
Find plenty of parking in downtown Mississauga with both on-street and garage parking available. Expect to pay CAD$1 per hour on the street from 8am to 6pm with a two-hour limit (10am to 6pm on Saturdays and Sundays). To park overnight in these spaces, expect to pay up to CAD$5 from 6pm to 8am on weekdays and 6pm to 10am on weekends. Day passes are available at multiple parking garages in the downtown region.