Medicine Hat is a small city in Alberta, and proudly wears the title of being the sunniest city in Canada. Its intriguing name comes from a local Blackfoot word for the feathered headdress worn by medicine men, but its reputation as a fun-loving city comes from its multitude of summer festivals, outdoor spaces, and burgeoning brewery scene. It's also known for its Medalta pottery, which has been made in the Historic Clay District and was once shipped all over the world. You'll be able to see as much of it as possible when you pick up your Medicine Hat Airport car rental on arrival.
A rental car also gives you the freedom to explore Alberta and perhaps even pop across into Saskatchewan. To visit the big city of Calgary, it's a three-hour drive across the Trans-Canada Highway to see the cowboy culture, and perhaps even the Calgary Stampede if you're there in early July. If you're looking for a spectacular road trip, keep driving your car hire and head into the Canadian Rockies - roughly four hours from Medicine Hat - for incredible vistas, canyons, and waterfalls all the way through the Icefields Parkway up towards Jasper.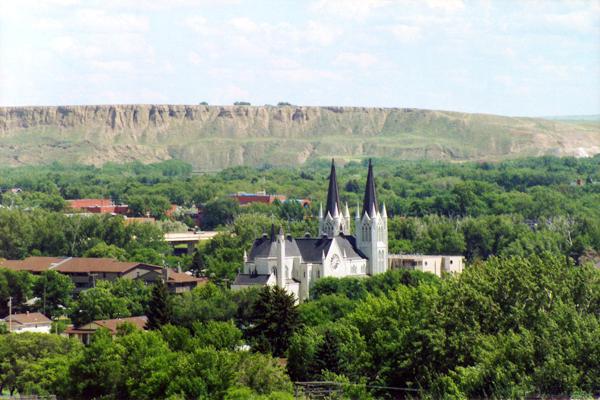 Image: Ken Eckert (Own work), CC-BY-SA-4.0, via Wikimedia Commons
Booking a car hire in Medicine Hat with AirportRentals.com
Use Airport Rentals to run a single search for available rental cars across all leading brands in Medicine Hat on your dates of travel.
Entering your details and running a search will generate a complete list of vehicles to compare, all on one handy page. Cars are automatically ordered with the most affordable at the top so you can quickly see the best deal, but you can also use the filters to narrow down your results by transmission type, capacity, make, and more.
Once you've chosen the perfect vehicle, you can book securely online with Airport Rentals and gain access to 24/7 customer support, benefits, and our online reservation management system, all at no extra cost.
Introducing Medicine Hat Airport
The Medicine Hat Regional Airport (YXH) is a small terminal serving the southeastern corner of Alberta. There are two commercial flight operators at the Medicine Hat Airport - Westjet Link and Air Canada Express - which offer regular flights to and from Calgary.
Inside the terminal, there is a small cafe, an ATM, luggage carts, and free WiFi throughout the airport. You will also find the car rental desks inside the terminal, so you can disembark from your plane and immediately pick up your car hire.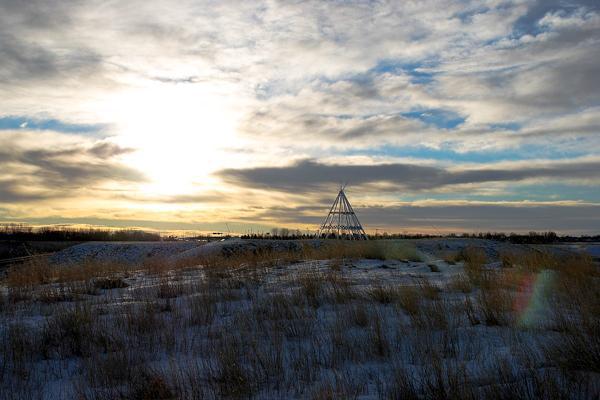 Image: Paul Jerry (Modified), CC-BY-2.0, via Wikimedia Commons
Medicine Hat driving guide
Driving your car hire from Medicine Hat Airport into town
The airport is a little over four kilometres from the centre of Medicine Hat, and it will take no more than ten minutes to make this drive. When you leave the terminal, turn right onto the main Route 3, then follow it as it dips under the Trans-Canada Highway, becomes the 41A, and heads straight into town.
Tips for driving your car hire in Medicine Hat
Get ready to pick up your Medicine Hat Airport rental car by reading these useful tips on what to expect from the local roads and driving laws:
● In Alberta, a flashing green light means you can either go straight or turn (opposing traffic is on a red light).
● Expect snow through the cold months, and read our winter driving guide to prepare for these conditions.
● There may be wildlife on and around the roads if you leave town, so be on the lookout at dusk and dawn especially, and never approach or feed the animals.
● Most highways in Alberta are 100 km/h, but certain sections through the Rockies are lower at 90 km/h or 70 km/h.
Parking at Medicine Hat Airport
There are short- and long-term parking spaces at Medicine Hat Airport. You can have 30 minutes for free in the short-term lot, after which you will pay CAD$2 per hour, up to a daily rate of CAD$8.25. You will pay CAD$41 per week in the long-term area. Pay by picking up a ticket at the pay-and-display machine in the parking lot.
Parking your car hire in Medicine Hat
There are numerous parking options in downtown Medicine Hat. You can park in certain on-street locations for free for up to two hours, and there are a number of parking garages and open surface lots available as well.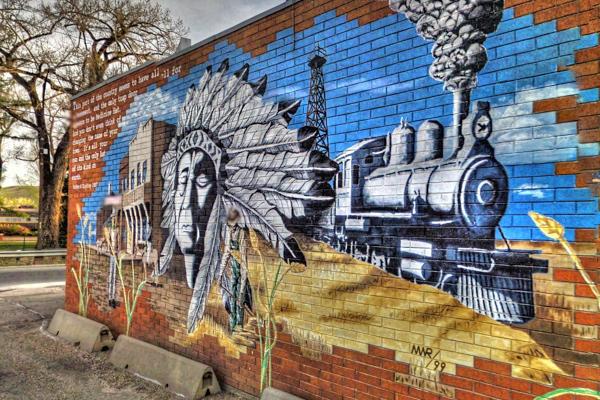 Image: Kevin Dooley (Modified), CC-BY-2.0, via Flickr