Jasper, tucked away in the Canadian Rockies, is an unassuming mountain town at the centre of the big, wild and wonderful Jasper National Park. Quieter and more low key than its famous southern counterpart of Banff, this town is a fantastic place to base yourself with a car hire and explore the natural beauty of Canada's stunning western mountain range. There are some amazing places within easy reach of Jasper - and you can relax after a long day of adventure with a soak in the nearby Miette Hot Springs.
Find an affordable car hire in Jasper with Airport Rentals and head out on an adventure to remember. You could follow the mountains down towards Banff, with a detour to Calgary to take a few day trips from that big, bold and exciting city, or drive southwest through the peaks and foothills towards Vancouver, stopping in at Kamloops and a few other places along the way. You might even want to leave Canada behind and head across the border to the United States. With a rented set of wheels and your road trip essentials packed, North America is your oyster!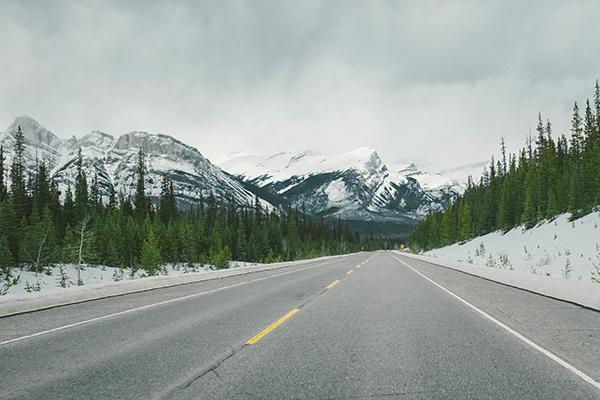 Find and book the best Jasper car rental
It's easy to search, compare and decide on a Jasper rental car when you let Airport Rentals do the work. We are the car hire experts, and with a few minutes on our site you can track down the perfect car to hire. Just enter your details to see a list of the vehicles available from a range of suppliers in Jasper, and then pare them down with the filters to make a shortlist that suits your needs and preferences. You can sort them by transmission type, vehicle type, brand, passenger capacity and more, to compare and choose effectively.
Once you have found your rental, it's simple to lock it in. The secure booking process will take you through it step by step, and if you have any questions or queries, you can contact the friendly reservations team who are available on the phone lines 24/7. We offer some of the lowest prices available and are always negotiating great car rental deals and specials for our valued customers so you can get excellent value for money when you book with Airport Rentals.
A guide to Jasper
Officially classified as a special municipality, Jasper is partly governed by Federal Parks Canada. It was first established in 1813 as a fur trade outpost and is now the commercial centre of Jasper National Park. It is known for the Jasper SkyTram, a scenic gondola, and for proximity to natural wonders like the Columbia Icefield and Athabasca Falls. Jasper has a climate which borders Humid Continental and Subarctic, with defined seasons.
Jasper does have an airport, but it is a small facility mainly for military use. The closest major airport is Edmonton Airport, a big and busy airport about a four-hour drive east on Highway 16.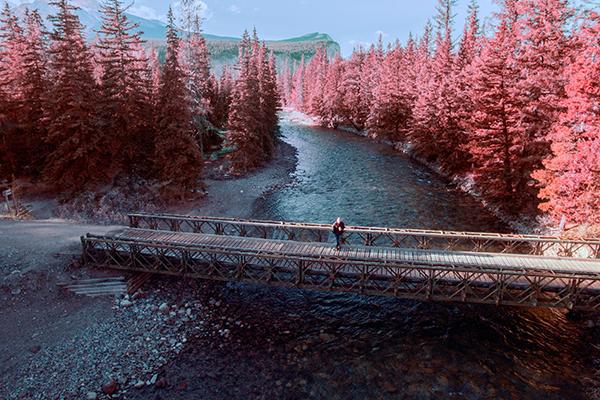 Guide to driving a rental car in Jasper
Getting from Jasper to Edmonton Airport
To get to the airport from Jasper, head out east on AB-16 (Yellowhead Highway) and follow it until you can exit right onto AB-216 as you enter the outskirts of the city. Exit right again onto AB-2 towards Nisku, and follow the signs for the airport.
Canada car hire driving tips
● Vehicles drive on the right-hand side of the road in Canada.
● Distances and speeds are posted in kilometres. Typical speed limits are 50 kilometres per hour in urban areas and 100 km/h on major highways.
● Seatbelts are compulsory for all drivers and passengers in the front and back seats.
● Take extra care when driving in the mountains, and keep a sharp eye out for big wildlife like moose on the roads.
● Canada has harsh, snowy winters. If you are there in the colder months, read up on our winter driving tips.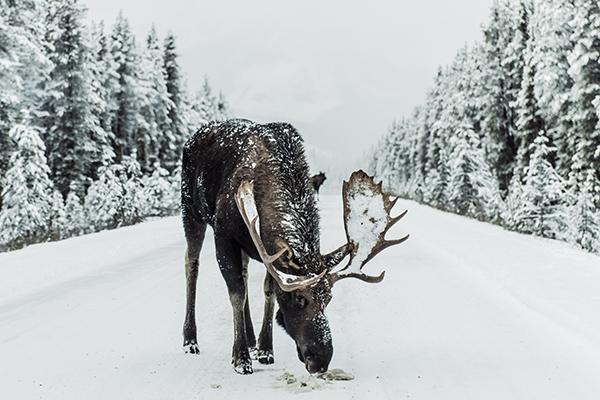 Parking in Jasper
City parking in Jasper is free of charge. There are three large parking lots located off Connaught Drive, and there is RV parking on Sleepy Hollow Road. On-street parking is allowed for up to two hours at a time.