Hamilton, Ontario is a Canadian city of half a million people, and is perched prettily on the western tip of Lake Ontario. It's part of an area known as 'The Golden Horseshoe', which is a U-shaped region around the edge of the lake that's the most densely populated in Canada. Hamilton itself is known for its natural beauty, steel industry, and diversity.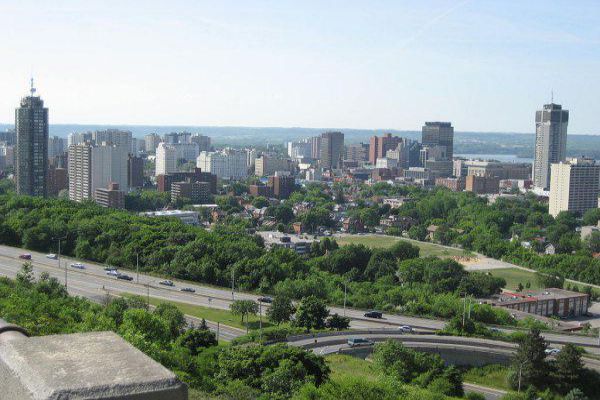 Image: Nhl4hamiltoni
Driving your car hire in Hamilton
Traffic conditions in Hamilton
A car rental in Hamilton is undoubtedly the easiest way to get around, and it can help you explore its beautiful surroundings and nearby cities as well. Generally speaking, traffic conditions are quite manageable in Hamilton, with just a few areas of congestion around Queen Elizabeth Way and the usual rush hours that you'd expect from any large city.
Driving from Hamilton Airport to town
The John C. Munro Hamilton International Airport is roughly 20 kilometres south of the city. When you leave the terminal to head downtown, turn right onto ON-6, then turn right again once you hit the 403. Once you get close to town, one final right turn onto Main Street West will take you into the heart of Hamilton. On a map, this trip isn't as straightforward as taking the West 5th Street route, but it is generally faster with fewer traffic problems and should only take 20 minutes under normal driving conditions.
Hamilton car hire driving tips
Most of the year, Hamilton's roads are easy enough to navigate and drive on. During winter, you'll need to take a few extra precautions when there is snow and ice on the roads. Give yourself extra time to get to your destination, prepare to be extra patient with other drivers, always clear your rental car of any snow before setting out, and give snow plows a wide berth as the clouds they produce make it tough to see. If you've never driven on snowy roads before, spend a little time stopping, starting and turning in the car park to get used to the feel of the handling before you head out into traffic.
If you're new to Canada, read up on Canada's road rules and regulations before setting off.
Hamilton Airport parking options
To park your car rental at Hamilton Airport, choose from the short-term and long-term options. The shorter term parkade costs a little more and is located in front of the terminal building, whereas long-term parking is slightly further away but costs less. To pay, either pick up a ticket on your way in and pay it before you drive out, or insert your credit card upon entry and exit.
Parking in Hamilton city
There are 63 municipal car parks throughout Hamilton, as well as more than 4,600 off-street parking stalls. Additionally, a number of private companies offer parking spaces around the city, so you won't have any issues tracking down a space for your hired car.
Book your Hamilton car hire with AirportRentals.com
Airport Rentals makes the process of hiring a cheap car rental in Hamilton quick and easy. The optimal search engine will use your travel dates to generate a list of available car rentals from leading companies at Hamilton Airport such as Avis and National. From there, you can easily pick out your favourite, or further narrow your search using filters before you book securely online.
If you are only planning to start your vacation in Hamilton, keep in mind that you are welcome to drop the car rental off at another location. Nearby airports include:
Should you need a hand, 24/7 customer service is a quick email or phone call away.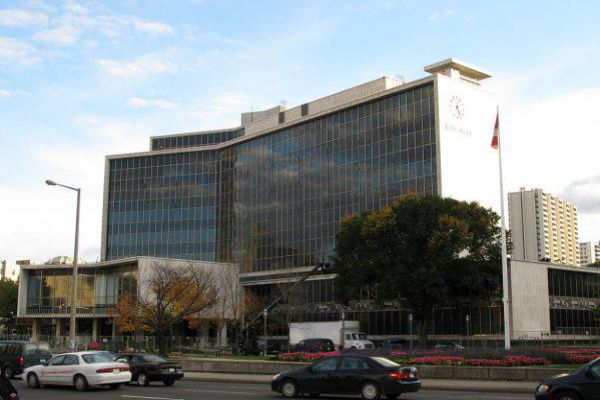 Image: Saforrest
Hamilton Airport 101
The John C. Munro Hamilton International Airport is named after the man who turned this old air force training station into a regional transport hub for commercial flights. Today, more than 300,000 passengers pass through the airport every year, and more than 90 percent of them report a positive experience. As well as restaurants, shops, ATMs, and free WiFi, passengers who have a same-day boarding pass will get free admission to the Canadian Warplane Heritage Museum onsite.
You'll find the car rental desks opposite the baggage claim areas right next to the main exit.