It is named for the vast, flat prairie lands upon which it is built, but Grande Prairie is far from featureless. It is known for its ancient history: dinosaur bones, to be more specific, which have been discovered in the region and are on display at the nearby Philip J Currie Dinosaur Museum. Grande Prairie has a rich agricultural and farming culture, and in the summer, visitors and locals alike enjoy fairs, festivals and rodeos. Hunting is popular near the city, too, and if the Great Outdoors aren't really your thing, you'll find a charming downtown area with an array of shops and cafes which is a perfect place to while away a morning.
Once you have seen the city, get your road trip music on and hit the long, straight highways of Alberta, Canada in your car hire. Edmonton and Calgary (with many nearby attractions) are within a day's drive, as are Banff, Jasper and the beautiful National Parks of the Canadian Rockies which surround those two mountain towns. Venture further west to Vancouver or east into the endless prairies, and enjoy the freedom that a car hire in Canada provides.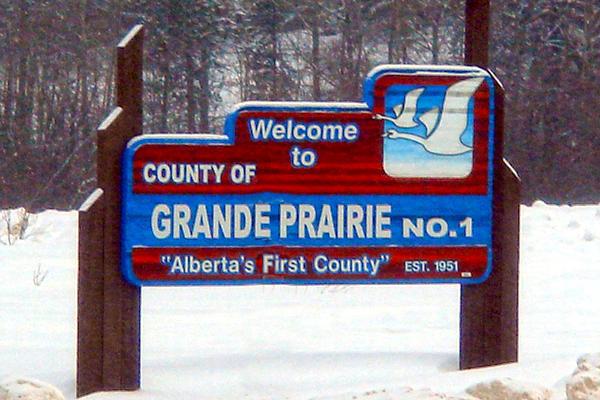 Image: Qyd (photo, self) GFDL, CC-BY-SA-3.0 or CC BY 2.5, via Wikimedia Commons
Book the best Grande Prairie Airport car hire
When you have a self-drive journey planned, it's important to get the right rental car, and Airport Rentals can help with just that. Enter your dates into the simple search panel to receive a list of available options at Grande Prairie Airport, representing a wide range of rental suppliers both national and international. These cars are displayed on one results page in a list with all relevant details visible, so it's a cinch to compare them, narrow the possibilities down thanks to handy filters, and pinpoint the perfect car at the right price.
We are always working hard at negotiating low prices and special deals for our valued customers, so you can rest assured you are getting a bargain as well as making your life a little easier when you use Airport Rentals. What's more, we have a customer support team available over the phone 24/7 to answer any questions you have about searching for, booking or picking up your hired vehicle.
Grande Prairie Airport (YQU)
This bustling regional airport serves the city and surrounding area, with regularly scheduled flight services to Calgary and Edmonton. In the terminal, passengers can stay entertained, fed and informed with an ATM, info desk, free WiFi, a restaurant, arcade games, bathroom facilities and car hire counters.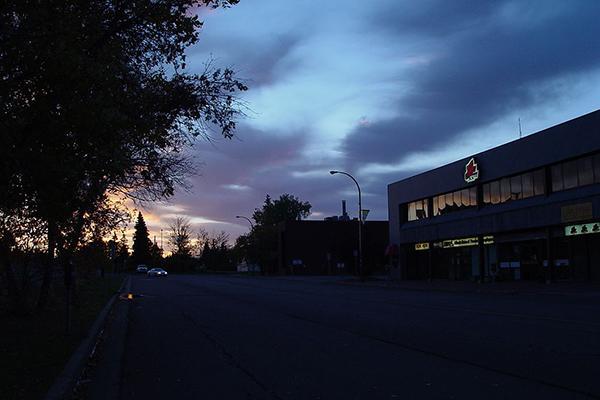 Image: Grant Berg, CC BY-SA 3.0, via Wikimedia Commons
Guide to driving in Grande Prairie
Enjoy a safe journey with our car rental tips.
Driving from Grande Prairie Airport to the city
It's a little more than five kilometres between the airport and the city. Head out on Airport Drive and turn left onto AB-43/100 Ave. Follow this (veering slightly right) as it becomes 99 Ave, and you will soon be in the city centre.
Canada driving tips
● In Canada, cars drive on the right-hand side of the road.
● Distances in Canada are measured in kilometres, speeds in kilometres per hour. Default speed limits are 50 kilometres per hour in urban areas, and 120 on the highways.
● The colder months in Canada bring harsh conditions. Read up on our winter driving tips.
● In the prairies, you will likely drive on many long, straight roads. Keep an eye on your speed, as it can easily creep up in such situations - and be on guard against sleepiness.
● The blood alcohol concentration limit for anyone driving in Canada is set at 0.08%.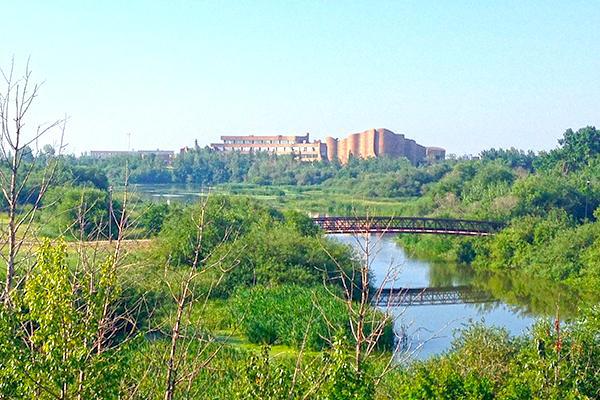 Image: Rr parker, GFDL, CC-BY-SA-3.0 via Wikimedia Commons
Parking at the airport and around Grande Prairie
Short-term parking at Grande Prairie Airport is directly in front of the terminal. Stalls are metered, with a two-hour limit, and the charges are CAD$1 per hour. The nearby long-term parking lot (with electrical plug-ins) also costs CAD$1 per hour, with a maximum daily fee of CAD$9. This is paid at an auto pay machine.
There is both paid and free parking available in downtown Grande Prairie, on the streets and in parking lots. Bring a few dollars with you in case you can't find an open spot.