Fredericton, New Brunswick's capital city, sits along the banks of Saint John River in eastern Canada. This quaint city provides enriching historical sites and plenty of green space to relax outdoors. To explore the city and beyond with no restrictions, hire an airport rental car.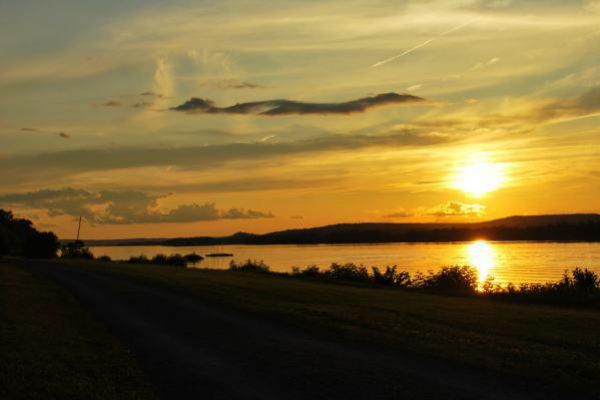 Image: chaf.haddad
Driving your rental car in Fredericton
Traffic
As a small city with a population of less than 60,000, driving in Fredericton is a fairly straightforward experience. Traffic issues usually centre around roadworks and winter conditions.
Driving from Fredericton Airport to the city
Fredericton International Airport is situated 14 kilometres south of the city. For the quickest route downtown, hop onto Lincoln Road/NB 102 N and follow this along the St John River until you arrive in the city centre. The trip should take no longer than 20 minutes in normal traffic conditions.
Fredericton car hire driving tips
New Brunswick road rules are similar to those in the rest of Canada. To drive safely in your rental car, adhere to the following tips:
● Always wear a seatbelt.
● Speed limits are as follows: 100 km/h on highways and 50 km/h in towns and cities.
● The use of mobile phones while driving is prohibited unless a hands-free device is used.
● Dial 5-1-1 for road weather and traffic information.
● If you're visiting during winter, avoid driving in snow or icy conditions.
● For more tips read our Canada driving guide.
Parking at the airport and in the city
Fredericton Airport parking is adequate and affordable - you'll pay only $2 for a two hour maximum in the short-term lot located within walking distance to the terminal. If you need more time, park at the long-term lot for $2 per hour, $12 per day or $60 per week. To pick up or drop off a passenger, pull up at the designated area in front of the Departures Entrance.
When you're heading to the city in your rental car, choose from metered on-street parking, convenient parking lots or garages. On-street spaces are free in the evenings and weekends, but be sure to pay attention to posted signs to avoid fines.
Tourist tip: Head to the Fredericton City Hall or City Tourism Office for free visitor parking passes during your stay.
Secure a cheap car hire in Fredericton
Explore New Brunswick with an affordable rental car from Airport Rentals. Begin by comparing a wide variety of vehicles from top-rated rental car companies on our user-friendly site. Then simply pick the model and price that suits you best. Choose from small, economical cars to SUVs that fit the entire family and everything in between.
Refine your search using handy preference filters until you find the ideal vehicle and then book and confirm instantly on our secure site. The process takes mere minutes, with no added booking fees required, and our customer service team is available at any hour of the day should you have any questions.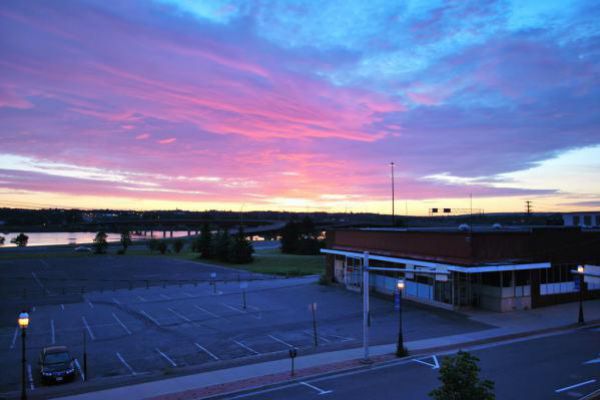 Image: chaf.haddad
Fredericton International Airport (YFC)
Arrive at Fredericton Airport, New Brunswick's second busiest airport, and enjoy on-site services such as free WiFi, a business centre and a combined restaurant and gift shop. Grab a bite to eat or last minute gift before heading to the rental car counter located near baggage claim.
Picking up your car hire in downtown Fredericton? Hail a taxi or arrange a limo service. Public transport is not available at the airport.