Toronto is the biggest city in Canada and the capital of Ontario. Nicknamed 'Hogtown', Toronto is the country's leading city for business, film and media, and multiculturalism, and is brimming with world-class attractions and activities. It's the closest major Canadian city to Niagara Falls and is also known for its skyscraping CN Tower, and for the fervour with which the locals follow the hockey games of the Toronto Maple Leafs. Aside from the major sights, this is a city that offers endless entertainment, fine dining, and a bevy of awesome bars and nightclubs. One of the easiest ways to get around this big city is with your own set of wheels, so book a Billy Bishop Toronto City Airport car rental for your visit.
Toronto is also a stone's throw from a number of other landmarks and cities, so if you have the time, visit a few of the surrounding destinations. The iconic Niagara Falls are just 90 minutes away by car, and on the way you'll pass through Hamilton, which adds lesser-known waterfalls and hiking trails to the trip. You can even consider the five-hour drive between Toronto and Montreal to enjoy the region's foodie scene along the way and taste a genuine Montreal poutine as your reward.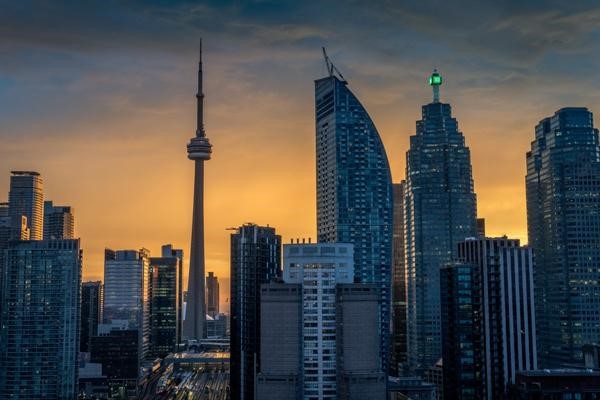 Booking a car hire in Toronto with AirportRentals.com
With more than half a dozen car rental brands at Billy Bishop Toronto City Airport, it can be a hassle to find out who can offer which cars, and for how much. The fastest and easiest way to research all of this information at once is to use Airport Rentals to run a single search and pull all the details together in one place.
You only need to enter your Toronto travel dates to get started. This generates an up-to-date list of vehicles from all leading suppliers at the airport and orders them with the most affordable at the top of the page. Details of each rental, including main features and benefits, are listed clearly next to each one, and if there are particular features you are looking for, you can use the filters to narrow down your results. There are also options for creating a shortlist and saving quotes for later to help you decide.
It won't take long to pick the best rental for your needs. Next, book immediately and securely with Airport Rentals at no extra cost to access our online reservation management system, benefits, and customer support service.
Introducing Billy Bishop Toronto City Airport
The Billy Bishop Toronto City Airport (YTZ) is located on Toronto Island in Lake Ontario, which is why it is also sometimes known as Toronto Island Airport. This key gateway offers domestic and international flights to more than 20 destinations, including Montreal, Ottawa, Halifax, and Boston. Note that this is different from the city's main airport, Toronto Pearson.
Billy Bishop is well-equipped with amenities, including a number of shops, restaurants and bars, and it also offers free WiFi throughout the terminal. Plus, there is a free shuttle service to and from the downtown area. Note that the car rental desks are not all in the same place; for example, Hertz is inside the terminal by the baggage claim area, while Enterprise and National are in the Eireann Quay parking lot on the mainland.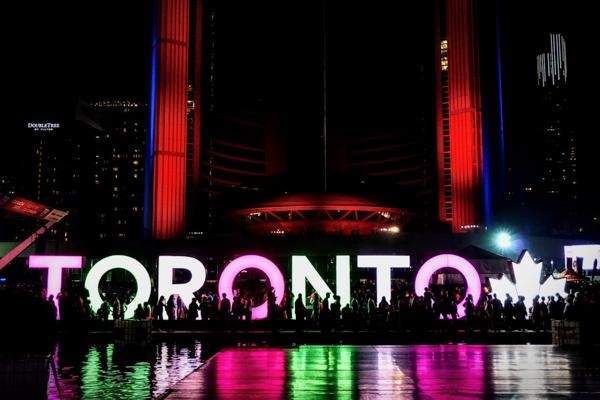 A guide to driving in Toronto
Driving from Toronto City Airport to the CBD
After you land, you'll either take the ferry across the water to the mainland where you'll pick up your car hire, or you'll pick up your hire on the island and take the tunnel across. Once you're on the other side, you are already in the city's downtown area so it shouldn't be far from your accommodation or CBD destination.
Tips for driving in Toronto
Get ready to drive in Hogtown with a handful of useful tips and advice on what you can expect from Toronto:
● You will drive on the right-hand side of the road in Canada.
● Hire a GPS system to help navigate the city.
● Keep an eye out for the many streetcars (trams) on the roads in Toronto, and note that it is illegal to pass one when it is parked.
● Note that it is legal to turn right on a red light unless otherwise signposted.
● Several streets downtown are one-way, so make a habit of checking at every turn.
● Try to avoid driving at rush hour to skip the worst of the traffic.
● Read our winter driving tips if you arrive during the colder months.
Parking at Toronto City Airport
There are parking spots both on the mainland before the tunnel and on the island. All spaces cost CAD$4 per 20 minutes to a maximum of CAD$35-$45 per day
Parking in Toronto
On-street parking, lots and garages are all common in Toronto. On-street parking is usually the hardest to come by, so it can be easier to choose a parking garage near your destination ahead of time.