Tucked away on the north coast of Malaysia's Borneo Island is the tiny country of Brunei. Grab a cheap airport car hire to make the most out of your visit to this unique Southeast Asian nation.
Brunei is home to almost half a million people and is often called Brunei Darussalam, meaning abode of peace. The oil-rich empire is separated into two unconnected parts. Almost the entire population lives on the western part which includes the cities of Bandar Seri Begawan, Kuala Belait and Tutong, while just 10,000 live in the eastern part in the Temburong District, a mountainous region with forest preserves and national parks. Hop in your rental car to explore dense rainforests, elaborate mosques and breathtaking beaches.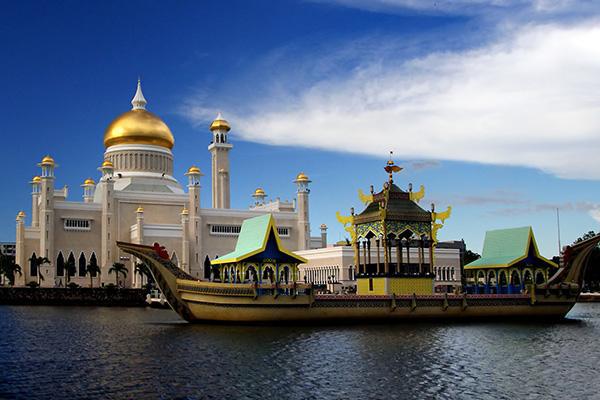 Hiring a cheap rental car in Brunei
Don't wait until the last minute to hire a car for your trip to Brunei. The tiny nation has a limited car hire supply so it's best to book ahead and find a great deal with Airport Rentals. Compare top brands and locate the right car for your needs in just a few clicks on our user-friendly site.
Where are you starting your Brunei adventure? Type in your location and travel dates to begin planning your road trip. Our optimal search engine quickly compiles an inventory of vehicles available for your duration, with the lowest priced rentals at the top. You can then narrow your options further by selecting your preferred car hire supplier at the top of the page or using the filter buttons to favour other features such as transmission type or vehicle size.
Easily compare rental details and company terms to make your final decision and then complete your reservation in no time. Our friendly and knowledgeable customer service team is ready to take your call 24/7 and you can easily manage your booking using our online reservation management system. Airport Rentals is the one-stop shop for all of your car hire needs.
Airport rental locations around Brunei
Choose between three locations to pick up a car hire in Brunei.
Brunei Airport car rental - Brunei Airport is the main international entry point for the country and the perfect place to start your rental car road trip. Head to the Arrivals Hall to pick up your keys, head to BSB or venture south to explore more of Brunei.
Bandar Seri Begawan car rental - You may wish to pick up your car hire in Bandar Seri Begawan (BSB) and give yourself a few days to explore this capital city. Visit golden-domed mosques and the stunning Royal Palace, and get the chance to be a kid again at Jerudong Park, the largest amusement park in Southeast Asia. Make time for Kampong Ayer, the biggest water village in the world.
Kuala Belait car rental - Pick up your rental car in Kuala Belait and cruise along the city's coastline. This modern town has a decent beach, but is usually a stopover point for those heading to Miri in Malaysia. Check with your car hire provider to see if you can take the car across borders.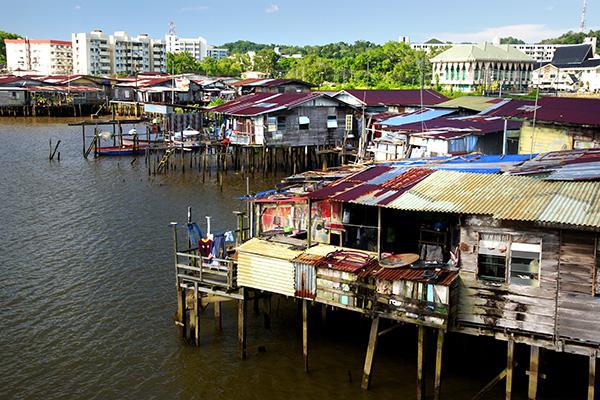 Trusted rental car brands available in Brunei
With only two choices for rental car suppliers in Brunei, your decision on who to rent with is easy. Both Avis and Hertz are incredibly reputable rental companies known across the world. Their customer ratings are off the charts and each brand offers an impressive range of quality vehicles. Daily rates from both suppliers are similar in price give or take a few dollars. Confirm your booking with Airport Rentals to get the best prices on offer and take advantage of free additional benefits.
Both Avis and Hertz allow drivers to rent cars at 21 years of age in Brunei, to a maximum age of 65 years old.
Driving laws in Brunei
Driving in Brunei is quite simple. The locals are polite and patient, and traffic is rarely a problem. Here are a few important rules of the road to keep in mind:
● Drive on the left side of the road and overtake on the right.
● All passengers must buckle up.
● Indicators must be used to demonstrate turns and lane changes. If the signal is disabled, use the hazard lights.
● Speed limits are as follows: 80 km/hr on highways, 60 km/hr in urban areas and 25 km/hr in school zones.
● Turning left on a red light is allowed unless indicated otherwise.
● Children 3 years old and younger must use a government-approved car seat.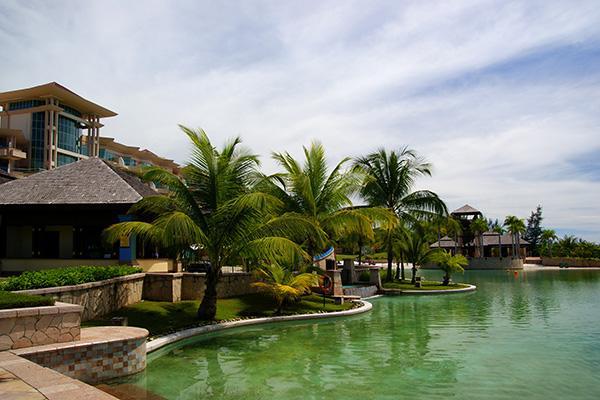 Tips for driving a rental car in Brunei
● GPS signal works well across the country. If you don't have data on your smartphone, hire a GPS with the car or use a road map for the trip.
● Prepare for the unlikely event of car trouble by reading our suggested breakdown tips.
● Never leave valuables in your car hire.
● Always carry your driver's license, proof of registration, proof of insurance and passport whilst driving.
● Expect to pay around B$0.50 to B$2 per hour for parking, and always abide by posted signs to avoid fines.