Rio de Janeiro's Copacabana beach and neighbourhood is a four kilometre stretch of sand and high rises, a beautifully vibrant place made famous by the namesake Barry Manilow song. The beach buzzes with kids playing soccer, kiosks selling Brazilian cocktails, tanned locals in brief swimwear and tourists soaking it all in. Walk along the length of Copacabana, and you will enjoy some of the world's best people-watching - each section has its own vibe and group, from cross dressers to football enthusiasts to fishermen to local kids.
Picking up a car hire in Copacabana will get your Brazilian adventure off to a fantastic and memorable start - take a look at our foreign road trip tips to make it even better! Beyond Rio de Janeiro itself, there are plenty of great destinations to see within easy driving distance. Sao Paulo, Campinas, Vitoria and many more of Brazil's towns and cities could feature on your itinerary, and the options open up even more if you are willing to spend a few days on the road.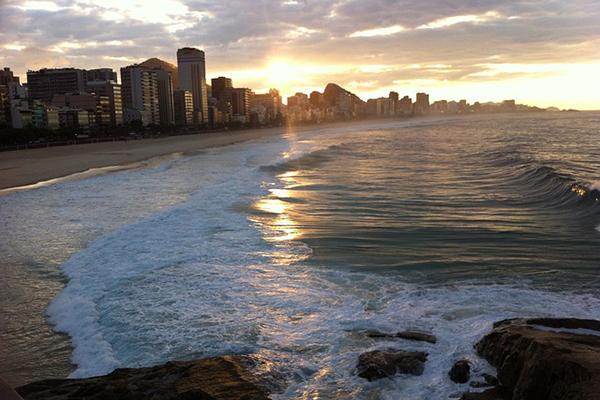 Booking your Rio de Janeiro Copacabana car rental
There's no need to spend hours scrolling through multiple websites to find the ideal car rental - Airport Rentals can find you what you need, whether that's a compact car or a luxury vehicle in which to cruise the Avenida Atlantica on Copacabana's beachfront. Simply enter the dates of your trip and get a list of results from a range of suppliers. You can narrow down the options with our handy filters, to see only the ones which meet your requirements. Don't be concerned that you're giving up a bargain, either - the team is always at work making sure we offer our customers some of the best deals on the internet.
Once you have found the car that suits your travel plans, follow the steps on the secure booking engine to lock it in - and then move on to making other arrangements. The Airport Rentals team is available over the phone 24/7 to answer any questions.
A guide to Copacabana
Copacabana is a "barrio" (neighbourhood) of the famous Brazilian city Rio de Janeiro. It is located on the Atlantic coast, with a four-kilometre long beach of beautiful white sand as its main feature and attraction. Popular things to do beyond the beach include climbing the nearby Morro de Leme hill, visiting the museum and café at Forte de Copacabana, and enjoying an evening in the many clubs and bars.
The climate in Copacabana is tropical, with a cooler season from May to October and a sweltering, humid season from December to March, with November and April as transitional months.
The Rio de Janeiro Santos Dumont Airport (SDU), the city's secondary air hub, is the closest airport to Copacabana.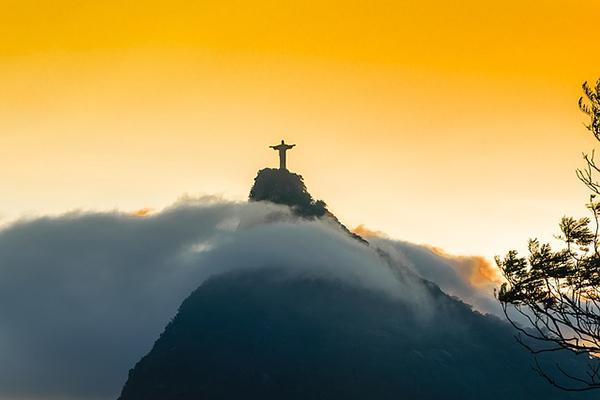 Guide to driving a car hire in Copacabana
Getting from Copacabana to the airport
If you are heading to the nearby airport (Santos Dumont), head east on the Avenida Atlantica. Turn left onto the Avenida Princesa Isabel and follow it past the hospital as it becomes Avenida Venceslau Braz. Then, turn left onto Avenida Pasteur and follow along beside the water as it merges into Avenida das Nações Unidas, skirting the coastline. The name of the road continues to change, but keep going past the Parque do Flamengo, and you will arrive at the airport.
Brazil car hire driving tips
● There are many motorbikes on Brazilian roads, so look out for them weaving between lanes.
● Traffic jams are almost inevitable in the big cities. Be patient, particularly if you are heading towards Rio!
● Check out our top ten road trip essentials to be prepared for any eventuality.
● Brazilian policies against drink driving are harsh, and the limit is zero. Avoid alcohol altogether when driving.
● It is illegal to drive in Brazil while wearing flip-flops.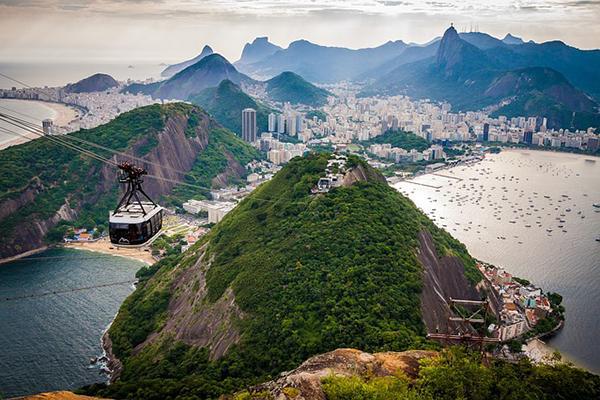 Parking in Copacabana
There is on-street parking available around Copacabana, and parking wardens to collect the small fee where it applies - although you will need to watch out for unofficial parking attendants who may try to get money from you. You will also find secure parking garages, and if you are staying overnight in Copacabana, it is best to book accommodation that includes a parking spot if possible.