Pick up an airport car hire and get to know Bosnia's lesser-known capital city, Sarajevo. The former Yugoslavian nation is located on the Balkan Peninsula in southeastern Europe and offers incredible natural beauty, a unique blend of cultures, and a laid-back atmosphere.
History lovers will not be disappointed, with no shortage of impressive ancient buildings, monuments and architecture dotted throughout the city. Start with a stroll around Bascarsija, the heart of the city's Old Town. Next, explore the Gazi Husrev-beg Mosque, the Old Clock Tower and the Cathedral of Jesus' Sacred Heart. Other hotspots include the Tunnel Museum, Svrzo House and the National Museum.
Being a small country, Bosnia is the perfect place to pick up a hired car and get exploring. Nearby Mostar, Banja Luka, Gradiska, and Tuzla are all worth a visit.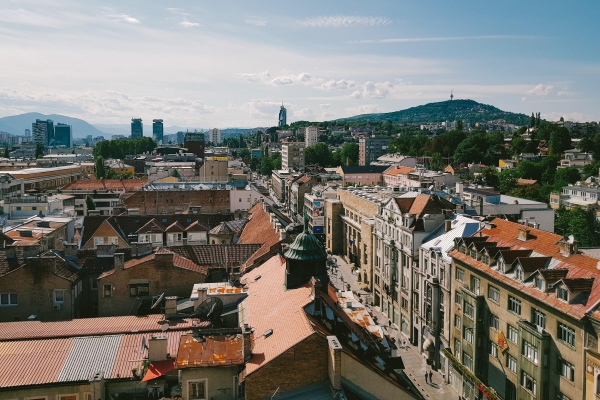 Booking a Sarajevo rental car
Reserve your Sarajevo rental car quickly and easily with Airport Rentals. Just pop your details into our powerful search tool to instantly generate a list of available vehicles at the Sarajevo International Airport. Compare all the top deals from famous international brands such as Europcar, Thrifty, and Avis on one page. Looking for a particular type of car or prefer manual over automatic transmission? Use our handy preference filters to refine your search and find the perfect vehicle for your trip.
To finalise your booking and receive instant confirmation, simply make your selection and fill out a quick form. You never need to worry about hidden fees with Airport Rentals, and customer service is just a phone call away, 24/7.
Sarajevo International Airport (SJJ)
The Sarajevo International airport is located twelve kilometres from the Sarajevo city centre. The award-winning airport is home to multiple carriers and offers flights to a variety of international and domestic destinations.
Visitors can enjoy access to WiFi, ATMs, currency exchange, and a postal service. There is a retail shop and a duty-free store as well as dining options including a bar, restaurant and several fast food outlets.
To locate your car hire supplier and collect your keys, head to the arrivals area. If you are heading directly to the city for a downtown collection, there are taxis and a bus service available.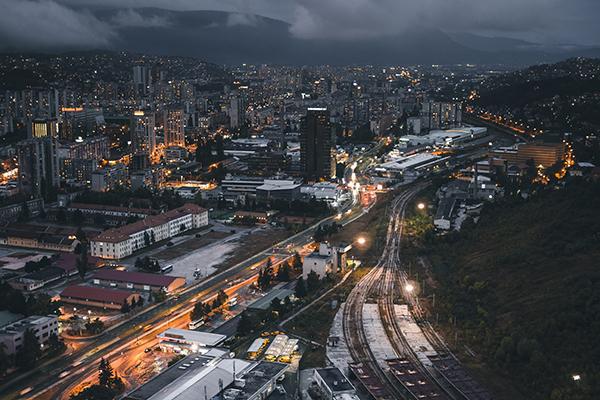 Guide to driving in Sarajevo car rental.
Driving from the Sarajevo International Airport to Sarajevo city centre
The drive from the Sarajevo International Airport to the Sarajevo city centre is straightforward and will take twenty minutes depending on traffic. Leave the airport and navigate your car to Kurta Schorka. This road will lead you all the way to the centre.
Driving tips for your Sarajevo car hire
The road conditions may be sub-optimal. Take extra care if driving in rural areas where there is often little to no street lighting, and when driving on windy mountain roads.
Bosnia driving tips
● Drive on the right side of the road, overtake on the left.
● It is compulsory to use headlights 24 hours a day.
● Winter tires are mandatory from 15 November to 15 April.
● All occupants of the car must wear seatbelts.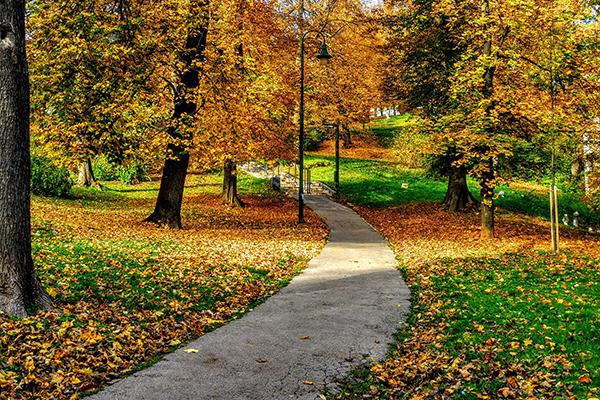 Parking options at the Sarajevo International Airport and Sarajevo city centre
The Sarajevo International Airport provides plenty long-term and short-term parking. Parking is affordable with prices starting at KM 3.00 per hour and KM 25.00 per day.
Street parking is available in and around Sarajevo, but for safety, it is recommended to park your car in one of the many paid parking lots and garages and don't leave any valuables in your vehicle. Parking is cheap with prices starting at 2 KM per hour.