Right up at number two on Lonely Planet's list of regions to visit in 2017 is Taranaki in
New Zealand
, just across the Tasman and an easy drive from a number of domestic and international airports. Located on the knob of land sticking out into the Tasman two thirds of the way down the North Island's west coast, you might recognise it thanks to its stunning centerpiece: Mount Taranaki, an iconic New Zealand landmark.
Lonely Planet is recognised as an authority when it comes to travel - and not just typical tourism, but real travel that involves getting to know a places. They have literally written the book on most destinations, so it's wonderful for an underrated region like Taranaki to have been recognised this year.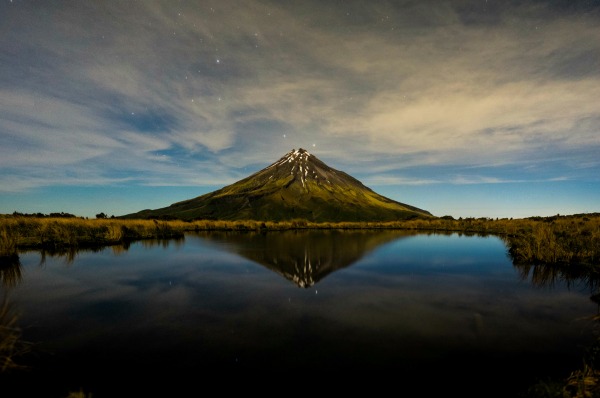 The region, called "The Naki" by New Zealanders, is bordered by surf beaches and wild coastlines, filled with rolling farmland and has as its urban hub the surprisingly diverse and interesting New Plymouth, a small city with plenty to offer including a lot of art. The mighty mountain serves as a scenic backdrop to it all.
Get there and around
The best way to experience Taranaki is to take a flight from your closest Australian travel hub to one of the North Island airports, and hit the road from there. An
Auckland Airport car rental
or
Wellington Airport car rental
will be a great starting point, and the drive is around half a day from either city - perhaps a whole day if you take your time. We recommend including Taranaki in a wider road trip to see some more sights, such as the nearby Lake Taupo and mountains of the Tongariro National Park.
Explore the natural wonders
Beautiful and varied landscapes are number one in Taranaki's basket of tricks, a big part of what earned it the number two spot in Lonely Planet's best regions to visit in 2017 list.
Egmont National Park is right in the centre of Taranaki. It is a paradise for keen hikers especially, with an extensive network of walking tracks which range from easy strolls to the three-day Pouakai Crossing which encircles Mount Taranaki. Those with a good fitness level and some experience can attempt to summit the mountain. If you decide to do this, allow a full day (start early) and be well prepared with an emergency survival kit and clothes for all weather. It is recommended that inexperienced mountaineers only climb between February and mid April.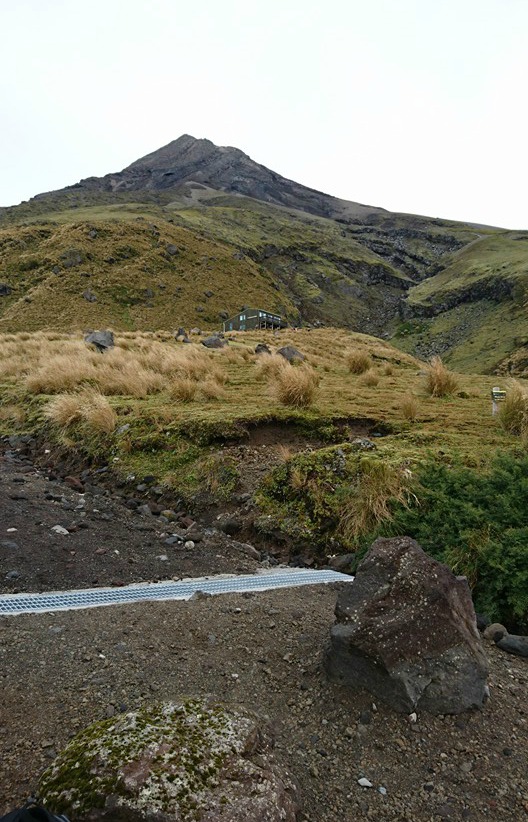 Scenic highlights of the park include Dawson Falls, the lovely lowland forests, Wilkies Pools (a series of eroded rock pools), and of course the view from the top. Lucy's Gully, not far from Oakura in the Kaitake Range, is a beautiful spot for a picnic.
The Taranaki Coast is a lengthy one, curving from north-facing at Waitara to southwest-facing at Hawera. State Highway 45 which follows the coast is commonly called the Surf Highway, as the range of different coastal directions means it's a mecca for surfers. There are plenty of swimming and surfing beaches, some with facilities and some more desolate. Don't be put off by the dark-coloured sand - it's natural thanks to volcanic activity in the past!
Oakura Beach is not far from New Plymouth and a family favourite - it is backed by a small town with several holiday accommodation options, and home to an impressive shipwreck at one end. Opunake Beach is another that's top of the list for visitors, a black sand beach with plenty of pohutukawa trees for shade.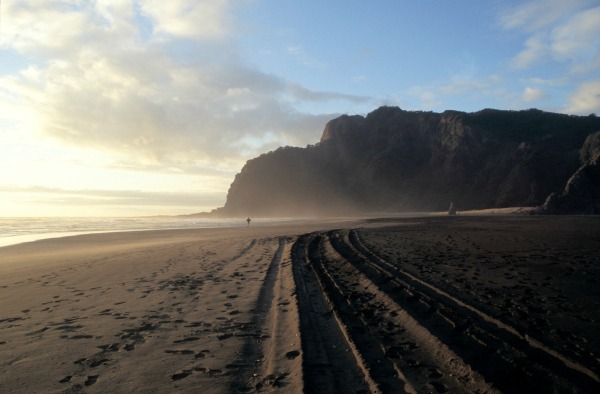 Lake Mangamahoe, surrounded by production forest and pockets of native bush, is a lovely spot for a day out. There is a circuit walk around the lake that takes around 2 hours, and it is also popular for mountain biking and horse trekking.
Art and culture in New Plymouth
There is a whole lot of wonderful things to see and peruse in regional capital New Plymouth. Once dismissed as a country cousin of the bigger cities, New Plymouth is now busting with attractions. Along with public art, museums and galleries, the city boasts a new coastal walkway stretching ten kilometres along the water's edge, lots of great places to dine and shop (Prohibition burger restaurant is a personal favourite), and every year is host to WOMAD, the fabulous World of Music and Dance festival.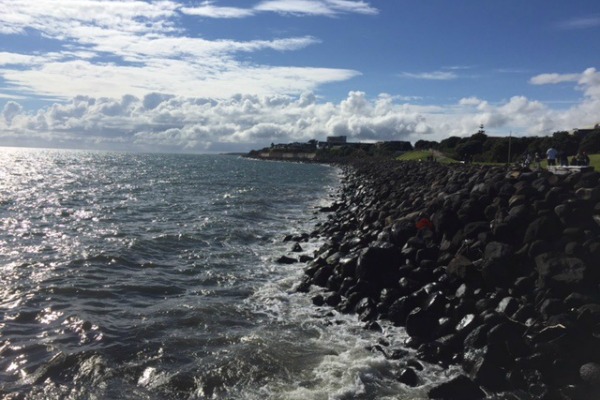 Newly opened, the Len Lye Centre on Queen Street is a modern, mirrored delight. The gallery is a unique one, featuring Len Lye's style of experimental film and kinetic art - well worth a visit even for those who think art galleries boring!
The Govett-Brewster Art gallery adjoins the Len Lye Centre, with a range of local and international exhibitions. It has long been considered one of New Zealand's best regional galleries.
WOMAD happens in March each year at the TSB Bowl of Brooklands, and the city becomes a world music hotspot. The variety of audible and visual art here is astounding!
First to catch a visitor's eye might be the spectacular Wind Wand, a crazy kinetic sculpture designed by none other than Len Lye. It moves in the breezes from the Tasman Sea.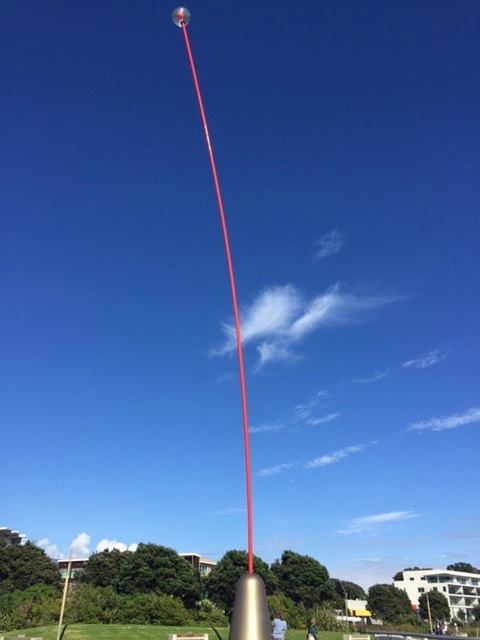 Puke Ariki is a world-class museum combined with a library and visitor centre, located in the centre of town on Ariki Street. Entry is free, and inside you'll find heritage collections with fascinating items from Taranaki's past, along with ever-changing exhibitions and learning events for kids and adults.
For some art of the botanical kind, head to 49-hectare Pukekura Park which is very close to the CBD. It features a Fernery, various foliage collections, flower beds, lawns and the Tea House on the Lake.
Accommodation
There's plenty of accommodation of all kinds in Taranaki, so you won't be lacking a place to rest your head - despite its newfound fame!
If you want a laidback road trip that offers accommodation and transport in one, consider a New Zealand motorhome rental. There are quite a few places to park for the night, including low-cost DOC campsites, and there are many great New Zealand motorhome itineraries like this one which takes in Taranaki.
Holiday home rentals are popular throughout New Zealand, be it with AirBnB or a Kiwi site like Book a Bach. They are self-catering and a great option especially for family groups.
Motels are another easy self-catering option, with many in and around New Plymouth, Stratford, Hawera and the coastal towns.
For something casual, especially if you'd like to stay near a beach, try a tent site or cabin at a holiday park such as the New Plymouth Top 10 Holiday Park or Opunake Beach Holiday Park. In New Plymouth, you will also find a few backpackers' establishments and youth hostels for budget-friendly accommodation.
Want to splash out and travel in comfort? There are plenty of hotels, lodges and Bed and Breakfasts of varying cost and luxury levels around the region. In the city, there are various chains and a few independent options. For a more rural setting, experience one of the luxury lodges around the region, such as Ariari Lodge or Stratford Mountain House.
Wherever you choose to stop for the night (or the week), Taranaki is ready to welcome you. This is a region which loves to show off its natural beauty and cultural richness to visitors!
If New Zealand's diverse natural wonders aren't your thing, Lonely Planet had some more suggestions for fascinating regions to put on your bucket list. Number one was Choquequirao in
Peru
, and just tailing Taranaki at number three, the Azores in
Portugal
. Across the ditch in
Australia
, the state of South Australia squeaked into the top five.