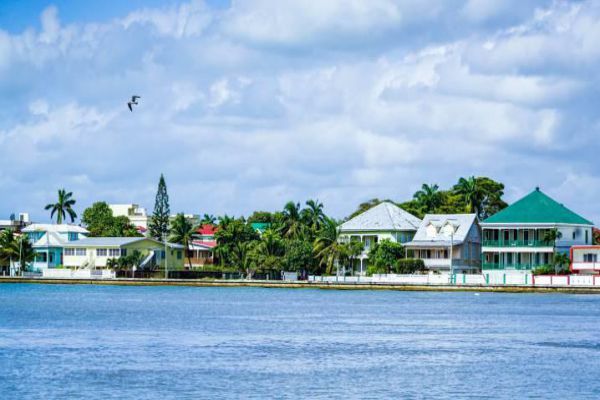 Image: Pixabay
Located on the coast of the Caribbean Sea in Central America, Belize City is the largest urban centre in the tropical country of Belize. Rent a car to best experience the sights and sounds of this incredible destination.
Belize City boasts many wonderful tourist attractions like the Belize Museum, cave-kayaking, and ziplining. Plus, stop in at The Belize Zoo to learn about rescued wildlife tended to by passionate workers; you will not be disappointed.
Explore the beach towns outside of the city and then head south to beautiful Placencia.
Hiring a cheap rental car in Belize with Airport Rentals
Hiring a cheap Belize City rental car with AirportRentals.com is easy. Simply type in your itinerary details to view and compare a large variety of cars for hire. Airport Rentals has vehicles to accommodate every traveler's specific needs. Use our handy preference filters like car type, brand and transmission type, to refine search results down to the perfect car. Make sure to peruse the extra items page in case you need an add-on like a GPS or infant child restraint. Once you complete your reservation, you will receive instant booking confirmation from our secure site.
Airport Rentals provides 24/7 customer service and has no hidden fees. Book your Belize City rental car with Airport Rentals to enjoy a seamless car rental experience.
Philip S.W. Goldson International Airport (BZE)
Philip S.W. Goldson International Airport is located about 15 kilometers from the center of Belize City in the large village of Ladyville. It services international flights from cities like Miami, Panama, and Toronto, while domestic airlines serve routes from cities like Corozal Town, Belmopan, and San Pedro Ambergris Caye. Although Belize City Airport is rather small, it has all the necessary facilities you'd expect in an international airport. You'll find several duty free stores alongside shops selling souvenirs, and cafes and bars serving up delicious meals.
To locate your car rental agency, proceed outside the terminal's main doors and through Car Park A.
Guide to driving a car hire in Belize
Use the handy guide below for directions, driving tips and parking information in Belize City.
Driving from Philip S.W. Goldson International Airport
To access Belize City centre, simply exit the airport onto International Airport Road and turn right onto Philip Goldson Highway (Northern Highway).
Driving tips for your Belize rental car
● Drive on the right side of the road, overtake on the left.
● Speed limit signs are displayed in miles per hour.
● Carry your driver's license and passport at all times.
● Speed bumps are often used in place of stop signs.
● Keep a full tank of gas while in remote areas as fuel stations are scarce.
● Avoid driving at night as roads tend to be winding, bumpy, and poorly lit.
Parking in Belize and at Philip S.W. Goldson International Airport
There are two large parking lots at Belize City Airport: Car Park A and B. The cost to park is USD$2 per day and USD$9 to park overnight.
You'll want to find safe and secure parking for your rental car while in Belize City. Look for guarded, paid lots and be sure to take all personal items out of your parked car to avoid common theft. Many tourists pay to park their rentals in hotel lots.