Zaventem is a quiet town just on the outskirts of Brussels, and offers all the benefits of being close to a major international city, without the hustle and bustle of the concrete jungle. Zaventem is also one of the three areas in the region that make up the Green Belt, as it is known for its lush outdoor spaces.
When you rent a car in Zaventem, you'll be able to further explore your surroundings with road trips in Belgium. Naturally, a drive to Brussels is an easy first stop, as this capital city is brimming with things to do and see. As one of the world's best places to try chocolate, you could plan a round trip around the country to try this tasty treat in multiple cities.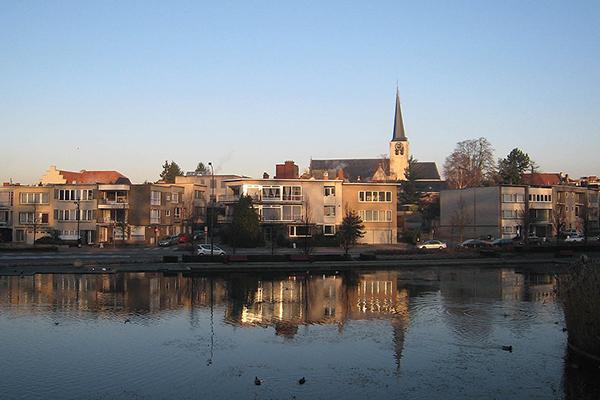 Image: By David Edgar (Own work), CC BY-SA 3.0 or GFDL, via Wikimedia Commons
Find the best deal on car hire in Zaventem with AirportRentals.com
Save yourself time and effort in finding the best price on car hire in Zaventem by using Airport Rentals. This car hire comparison website takes the legwork out of rental research by comparing available vehicles from leading supply companies in Zaventem. Get started by entering your travel dates and hitting 'search cars'.
The results page is generated with up-to-date information from leading car hire companies, and automatically listed in order of the most affordable at the top of the page. You can either quickly book the cheapest Zaventem car hire on offer, or take a few moments to look through the rest of the options to see what paying a little more per day can offer. Once you have chosen that perfect car hire for your trip to Belgium, book securely online through Airport Rentals.
Introducing Zaventem
Zaventem is a small town, with roughly 30,000 people living in the area. You'll find that while everyone generally speaks Dutch, many locals are bilingual and are also proficient in English.
A major part of Zaventem is the Brussels Airport, which is the busiest terminal in the country. There are also a number of historic building and attractions in the township. The Stockmans Mill is the last remaining mill in the area, which was once covered with water-, paper- and grain-mills that contributed to the industrialisation of the region. The Church of Saint Martin is another top spot, having been built in 1567 and expanded and enhanced in the following centuries.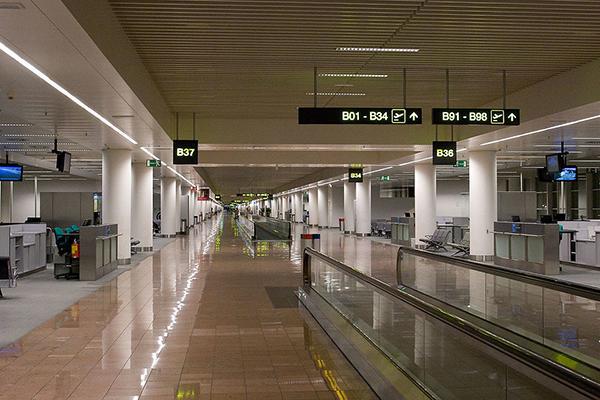 Image: Sergey Ashmarin, CC BY-SA 3.0, via Wikimedia Commons
A guide to driving in Zaventem
Driving from Zaventem into Brussels
Zaventem is located next to a number of major highways, making it easy to start a road trip in any direction. If you're looking to get to Brussels, it's just a 20-minute drive to the southwest. The E40 is the easiest and fastest route, which you can follow as it becomes the N23 and veers onto Rue Belliard to head into the heart of the city.
Tips for driving in Zaventem
● You will drive on the right-hand side of the road in Belgium.
● Road signs in Belgium are generally in French and Dutch, so it will help to learn a few key words.
● The only toll road in Belgium is in Antwerp, at the Liefenhoeks Tunnel.
● Speed limits are usually 50 kilometres per hour in cities, 90 kilometres per hour on open roads, and 120 kilometres per hour on highways.
● Priority must always be given to those approaching from the right.
● Horns are only to be used for emergencies in built-up areas.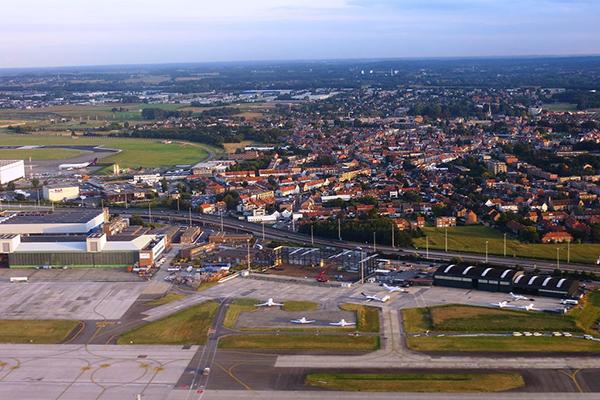 Image: Bjoertvedt (Own work), CC BY-SA 3.0, via Wikimedia Commons
Parking in Zaventem
Most parking spots in Zaventem can be found on the streets, which you will pay for at the meter. Like many cities in Europe, Zaventem uses the blue zone system, where you will need a blue disc (a cardboard clock) to park in those areas, and to use the disc to show what time you arrived.