Charleroi is the third largest city in Belgium, and is primarily known for its history as a steel and coal-mining town. Today, the city's tourism industry is slowly on the rise, and it's a handy spot to begin a road trip around the country - or even Europe.
Naturally, a trip to Charleroi is only complete with a stop at the Bois du Cazier, an old coal mining site that is now preserved as a heritage spot. There is also a collection of museums in town, such as the Museum of Photography, the Musee du Verre (glass), and Musee des Chasseurs a Pied (shoes).
Make your way around town and head out on an epic road trip adventure with a car rental in Charleroi.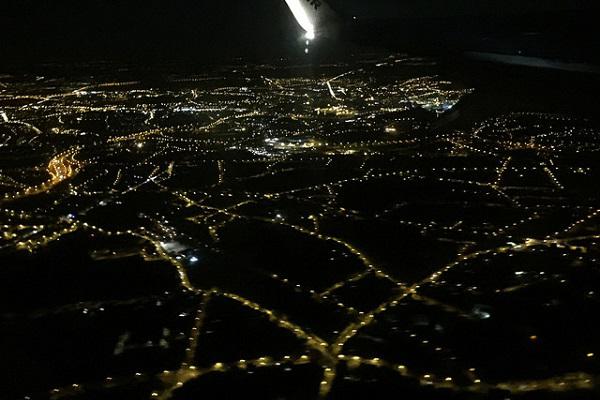 Image: Smabs Sputzer
Why book car hire in Charleroi with AirportRentals.com
To save time on finding the best car rental deal, use Airport Rentals to compare available rentals from the leading companies at Charleroi Airport.
This comparison website takes your travel dates, and uses them to generate a list of vehicles for hire in Charleroi. With this complete list, you can quickly scroll through to find the cheapest car, or you can look for something in particular by using the filters to search by vehicle type, transmission preference and more.
The 24/7 phone and email assistance will make it easy to sort out any queries you might have along the way, and you can book securely online without paying additional fees.
Introducing Charleroi Airport
Charleroi Airport is also known as the Brussels South Charleroi Airport, as it's only an hour south of the capital city. Roughly 7 million passengers pass through the terminal here every year, flying to and from destinations all over Europe such as Barcelona, Athens, and Rome.
There are multiple options within the terminal for bars, restaurants, cafes, and shops. You will also have access to luggage storages, ATMs, currency exchange booths, and free WiFi.
You'll find the car rental desks in the arrivals hall of the terminal.
A quick guide to driving a car hire in Charleroi
Keep in mind traffic throughout Belgium can be quite congested, so you'll need plenty of patience when you're passing through the city centre.
Driving from Charleroi Airport to the city
Even though the airport is just 10 kilometres from the city, allow for 30 minutes or more to make the trip as traffic can be difficult. As you leave the terminal, take a right onto Rue Charles Lindbergh, then another right to Rue d'Heppignies. From here, you will turn right again onto the N568 highway, and follow it until it joins the E420 and heads south into the city.
Tips for driving a rental car in Charleroi
A GPS unit will be your biggest asset on the roads around Charleroi. Aim to avoid normal rush hour times, as they are extremely busy and can add much more time to your trip.
Parking at Charleroi Airport
There are numerous long-term and short-term parking options at the Charleroi Airport. The closest spots are in the Lock Park just a couple of minutes' walk away, and P1 is just 5 minutes away. P2 and P3 offer cheaper rates and are slightly further away from the terminal.
Parking in Charleroi
Streetside parking in the city centre is paid, so look for signage and meters to avoid getting a ticket. It can be busy and tough to find a spot however, so you may be better off looking for a space in a parking garage, or ensuring you have a spot at your hotel.