If you have an appreciation for the finer things in life, you'll feel right at home in Belgium. This nation has more Michelin stars per capita than any other country, monasteries still craft exceptional beers in a tradition that spans centuries, and the art of the chocolatier is alive and well Belgium. You'll also find incredible artworks and architecture, and the country's music scene has stayed fresh with a large number of successful acts hailing from Belgium.
Visitors who rent a car in Belgium will have front row seats to all that this nation has on offer. It will also give you the freedom to move beyond Belgium and discover neighbouring countries like France, Germany and the Netherlands. With a set of wheels at your disposal, Western Europe is yours for the taking.
AirportRentals.com - find the ideal car rental in Belgium
After you've arrived in Belgium, a car rental will be among the very first things you'll want to get sorted. If you book well ahead of time online, all that's left to do at the airport is simply to pick up your vehicle. To cut out the hassle of searching through dozens of different car rental websites, you can head to AirportRentals.com and see all the best deals in one place - easy to search, compare and discover the very best option for your trip.
AirportRentals.com offers a smart and simple way to sort out your car rental in Belgium. To start with, enter a few details about your trip into the search box (for example, where and when you'd like to pick up/drop off your rental) and hit Search. A list of car rental deals from different suppliers, all of which match your specified times and dates, will then appear. You can scroll through or even filter the results to narrow down exactly what you're after. Once you've singled out that perfect deal, booking it will only take another couple of minutes and the whole process will be over and done with.
Airport rentals around Belgium
Belgium isn't a very large country, so no matter what your starting point, a car hire in Belgium will allow you to explore the entire country and beyond. Still, the place where you start your journey will have an influence on how your trip begins, and the first impressions you gain of this country. Below are three of the main spots you could pick up a cheap car rental in Belgium.
● Brussels car rental - Brussels has all kinds of fascinating facets, so it's easy to modify your time here according to your taste. Chilling out in the excellent cafes and bars is always a good option, and a visit to the Grand Place is all but compulsory - this square surrounded by beautiful old buildings is visually stunning and a hub for all kinds of events and activities. Another sight you won't want to miss is the tongue-in-cheek Manneken Pis statue of a child urinating in a pool, which has become one of the city's most beloved emblems.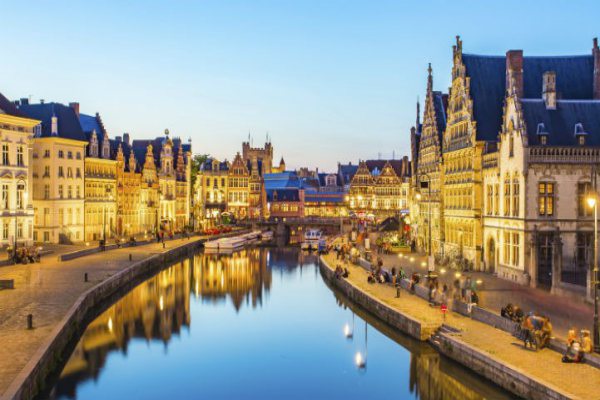 ● Charleroi car rental - Charleroi isn't very popular as a destination in its own right, although its excellent Photography Museum has achieved world renown, but it's still a popular place to pick up a cheap car hire in Belgium thanks to the fact that budget airlines like Ryanair and Wizzair use Brussels South Charleroi Airport, which is located about 55 kilometres south of Brussels.
● Antwerp car rental - If Brussels is Belgium's beautiful and responsible firstborn, Antwerp is without doubt the cool, rebellious younger sibling. Actors, intellectuals, artists and fashion moguls have all flocked to this culturally rich city. This has lent a fresh, dynamic feel to a place that still retains many impressive historic buildings.
Car rental suppliers in Belgium
There are plenty of options when it comes to car rental suppliers in Belgium. Some of the biggest international car rental brands are here, including Alamo, Europcar, Hertz and Budget. Don't ignore smaller brands when scrolling through your results on AirportRentals.com though, as these suppliers can sometimes offer fantastic deals - some brands to keep an eye out for include Flizzr and Keddy by Europcar.
Belgium road rules
As with the rest of mainland Europe, Belgians drive on the right hand side of the road. If you're arriving from the UK, Australasia or another place that sticks to the left, be careful when navigating intersections and the transition shouldn't be too troublesome. The legal blood alcohol limit is 0.05% (lower than the UK limit). This is low enough to potentially catch you out after you've had just one drink, so stay safe and hand the keys over if you're enjoying some of that legendary Belgian beer. Roundabouts (traffic circles/rotaries) are a feature of Belgian roads - if you're not familiar with how they work, here's what you need to know: vehicles on the roundabout have right of way over those wanting to enter the roundabout, and traffic always flows anticlockwise around the circle. Speed limit signs are your best guide to the current limit, but for those times when you can see any around, the default speed limits are 50 km/h in built up areas, 90 km/h on the open road and 120 km/h on freeways and roads with a median and two lanes each way. Make sure you carry a valid driver's licence with you whenever you're on the road, along with your passport/ID and your car rental documents.
Belgium driving tips
● Keeping the engine running while the car is stopped isn't allowed.
● Road signs will be in Flemish or French, not English, so it could pay to brush up on a few basics in these languages.
● The horn shouldn't be used unless you have no other way of preventing an accident.