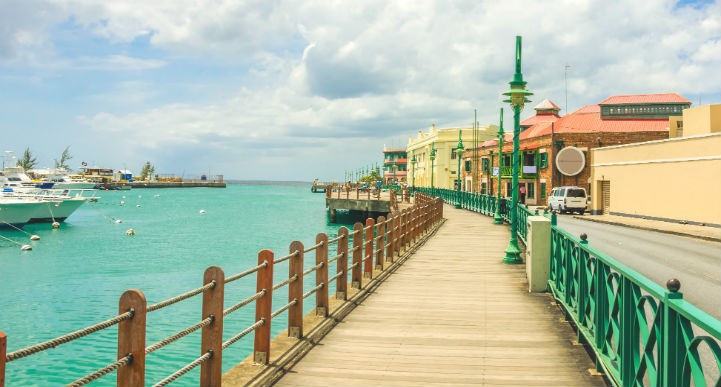 Touch down in the Caribbean on a little island known as Barbados, and you may never want to leave. The turquoise-blue waters alone will influence you to make Barbados your next trip, but there is much more this small island has to offer. Hire a car and experience the island the best way possible, on a road trip.
Take in the historic British colonial buildings in the capital, a recognized Unesco World Heritage site. Cheer on a cricket match or scuba dive in sunken ships amongst coral and sea turtles. Fall in love with the locals' superb hospitality and proud roots - they will welcome you as if you lived here all along.
First things first, sort your car rental in Barbados
Book with AirportRentals.com to save time and money and by the time your holiday rolls around all you'll need to worry about is which swimsuit to pack. Simply type your destination into the search bar, select your expected travel dates and sit back as Airport Rentals finds the best cheap car rental options Barbados has on offer.
Choose to ride in luxury or cruise in a cool convertible because who needs a stuffy roof when it's tropical paradise weather all year along? Family minivans are available for an enjoyable drive and even 5-seat pick up trucks to make space for your surfboards and snorkel gear.

Car rental companies in Barbados
Sixt, a well-established global rental car company offers no cancellation fees, theft protection and unlimited mileage. Plus they cover the premium location fee.
Another great option for your road trip is Drive-A-Matic, a local favourite. This cheap car hire in Barbados carries a large range of car rentals and includes awesome benefits like unlimited mileage, 24 hour roadside assistance and price guarantee.
Both rental car companies are highly-rated and can accommodate any need. Book with us to ensure a great deal, top-quality customer service available 24/7 and no booking fees.
Car rental pick up in Bridgetown
Once arriving in Bridgetown there is no need to deal with crazy rental car lines, grab your luggage and head to the complimentary shuttle bus to your corresponding rental company. Make sure to provide a valid driving license from your home country to obtain a temporary driving permit for your time on the island. This only costs $5USD. If your license is printed with non-Roman Alphabet be sure to provide official translation or an International driving license.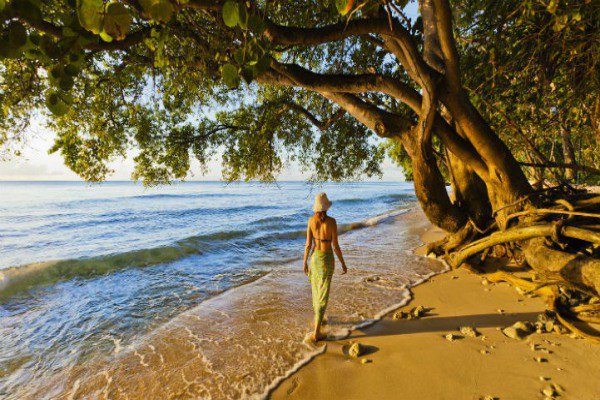 Road rules in Barbados
With your rental car in Barbados, you can experience the unique Caribbean island at your own pace and discover secret beaches only accessible by car. Just be sure to familiarize yourself with the local road rules before heading off on your adventure.
● Drive on the left-hand side
● Minimum age for driving is 21 years old with 2-5 years of experience
● Always carry both Full License and temporary driving permit when driving
● Speed limit is 40km/h in city limits, 50 in rural areas and 80 on highways
Tips for Driving a Rental Car in Barbados
● Locals may flash their lights to indicate for you to proceed
● Try to avoid roads around Bridgetown during rush-hour traffic (7-8:30am & 4:30-5:30pm)
● Look for low cement posts on the roadside that indicate highway numbers as some highways are not marked well
● Lost? Barbadians, often called Bajans, are great for offering advice and directions
● Some roads may be narrow, but most primary and secondary roads are paved .
● Gas stations in Bridgetown area are open 24 hours, and plentiful on the island except the east coast
Soak up the rich history, dance the night away to calypso bands, relax on breathtaking beaches and let us take care of the hard part. Your island road trip in Barbados awaits.