Hire a rental car to explore Manama, Bahrain's cosmopolitan capital city.
Manama is a modern, friendly city in the Persian Gulf with an inviting climate and fantastic tourist attractions. Visitors can indulge in world-class shopping, delve into art and history at the many museums, explore archaeological sites, visit beautiful mosques, and enjoy a vibrant nightlife.
Being a small island just off the coast of Saudi Arabia and Qatar, Bahrain is the perfect place to explore with a rental car. Some nearby destinations worth a visit include Amwaj Islands, Zallaq, Sitra, Isa Town, and Riffa.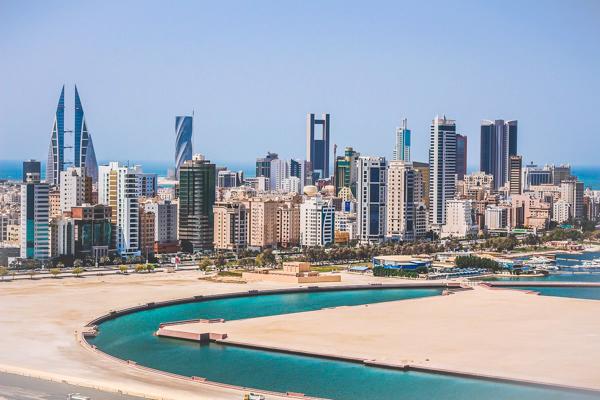 Image: Wadiia (Own work), CC-BY-SA-4.0, via Wikimedia Commons
Booking a Manama rental car
Secure your Manama rental car reservation in just a few clicks with AirportRentals.com. Simply type your travel dates into our user-friendly search panel to generate a comprehensive list of available cars. The lowest priced vehicles are presented first, and the handy preference filters allow you to narrow your search further to find the perfect car for your trip. Easily compare prices and features from top international companies such as Europcar, Budget, Avis, and Sixt.
Finalise your reservation with a few strokes on the keyboard and receive instant confirmation. With Airport Rentals you never need to worry about hidden fees or charges. Easily make changes and updates to your reservation with our online booking management system and enjoy 24/7 access to our customer service department.
Manama city guide
Visitors arriving by air will land at the Bahrain International airport, located eight kilometres from the Manama city centre. With a pre-booked hired car from Airport Rentals, you can start exploring the moment you touch down, or you may like to take advantage of the public transport, should you choose a city centre collection.
With your hired car, you can easily reach all the top sights such as the Bab Al Bahrain, Bahrain Souk, Al Fateh Grand Mosque, and Bahrain National Museum.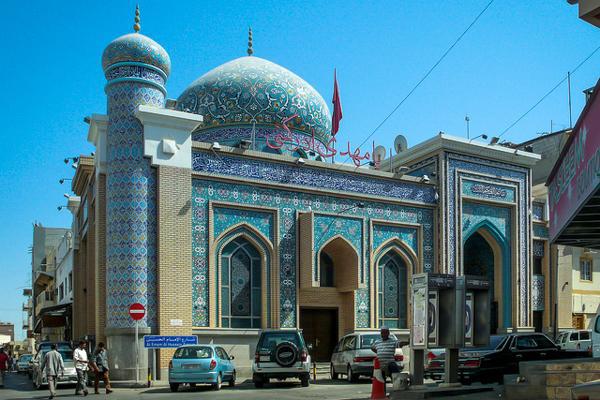 Image: Paolo Gamba (Own work), CC-BY-2.0, via Flickr
Guide to driving in Manama
Driving from Manama to the Bahrain International Airport
Driving from Manama city centre to the Bahrain International airport is straightforward and should take no more than 20 minutes. Head to King Faisal Highway, follow the road across the Shaikh Isa Bin Salman Causeway and continue onto Airport Ave. At the roundabout, take the third exit onto Road 2403 and then turn right on Road 2404 which will lead you to the airport.
Driving tips for your Manama rental car
Bahrain has a good network of well-maintained roads that are well signed. Navigating your rental car around the small island should pose few problems.
Manama car hire driving tips
● Motorists drive on the right side of the road and overtake on the left.
● It is compulsory for the driver and front seat passenger to wear a seatbelt, but it is recommended that all occupants use them.
● Bahrain has a zero-tolerance policy for drink driving, and it is illegal to drive with any alcohol in your system.
● Obey all local road rules, or you may be issued with an expensive on-the-spot fine.
● It is illegal to eat, drink or smoke while driving.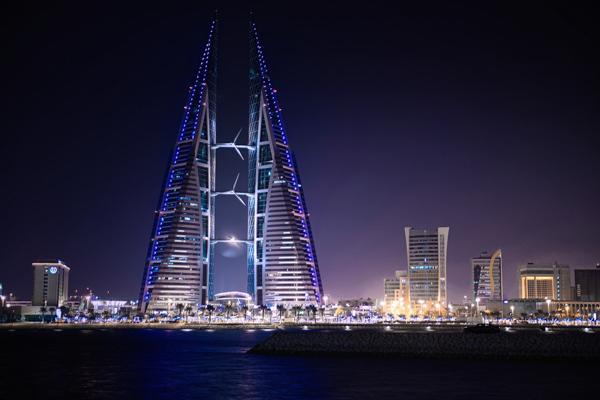 Parking options at the Bahrain International Airport and Manama city centre
Parking is a breeze at the Bahrain International Airport. Visitors will find plenty of long and short-term parking options across four parking areas. Parking is affordable with prices starting at BD 0.500 per hour and BD 10.00 per day.
You should have no issues finding a place to park your rental car on your trip to Manama, with most hotels offering free parking facilities to their guests and dozens of paid parking lots dotted around the city.