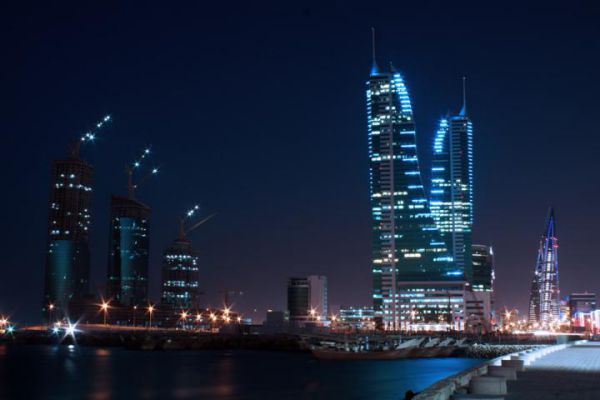 Image: Allan Donque
Plan a holiday to Bahrain in the Middle East and rent a car to explore the Kingdom at your own pace.
Tucked away in the Persian Gulf off the coast of Qatar and Saudi Arabia, Bahrain is an archipelago with a tropical desert climate. The diverse country features magnificent mosques, colourful markets full of artisanal crafts and a dazzling blend of modern architecture and historic sites. Manama is the capital city with a skyline you won't soon forget, boasting two sets of twin towers and the must-see Bab Al Bahrain market. Race car fans love the Formula 1 Racetrack where they can tour the grounds and even take a lap around the circuit.
Get the most out of your trip with a cheap car rental and if you are travelling to nearby countries such as Iran, United Arab Emirates, Kuwait and more, pre-book a vehicle with Airport Rentals.
Hiring a cheap Bahrain rental car with Airport Rentals
Choose Airport Rentals to make your car hire experience quick and easy. Simply type your Bahrain destination and travel dates into the search function and let us do the hard work of compiling all of the best car rental deals in one place. Browse through a selection of top-rated international brands and local favourites and compare benefits side by side. Our handy filters allow you to pick your preferences in car style, transmission type, number of passengers and more, making your search that much more convenient.
Once you found the perfect car for your Bahrain road trip, finish the booking process on our secure site without the hassle of hidden fees, plus enjoy access to our 24/7 customer service team if you have any questions along the way.
Airport rentals around Bahrain
There are multiple destinations around the Bahrain islands where you can rent a vehicle.
Bahrain Airport rental car - Bahrain's international airport is located on Muharraq Island just a 15-minute drive away from Manama, the capital of Bahrain.
Manama car hire - Welcome to the glitzy, glamorous capital of Bahrain. This diverse city has been an important trading centre for centuries in the Persian Gulf and holds a number of must-see spots such as Al-Fatih Mosque, Bahrain National Museum and Bab el-Bahrain Souq, a bustling market full of brightly-coloured handicrafts and spices.
Riffa car rental - Riffa is the second most populated city in Bahrain and divided into East Riffa and West Riffa. East Riffa includes many shopping districts, bazaars, street markets and Riffa Fort, a tourist favourite. West Riffa is mostly residential and features a clock tower in the town centre.
Isa Town car rental - Located in the north central section of Bahrain, Isa Town is well known for its traditional marketplace and is a short drive away from Tubli Bay.
Other Bahrain rental locations include: Zallaq, Sitra and Amwaj Island.
Highly recommended car hire suppliers
At Airport Rentals, we have great trading relationships with numerous top-rated rental car suppliers which allows us to pass on great savings to our customers. Do you have a favourite provider? Simply tick the box on our preference filters to see vehicles from your preferred brand. In Bahrain, you can rent from international all-stars such as Avis, Budget and Hertz. They each include great benefits with every rental like price guarantee and unlimited mileage. Europcar and Sixt are favorable European brands also available throughout the country, offering instant confirmation and breakdown assistance.
Book on our secure site to take advantage of free benefits and incredible savings. You can update or modify your reservation using our online reservation management system.
Driving laws in Bahrain
Although the legal driving age is 18 years old in Bahrain, most rental car suppliers require the driver to be at least 25 with one year of driving experience. If you don't have an international driving license, your license must be written in English or be accompanied by a certified translation. Driving laws are taken seriously in Bahrain. Abide by the following rules to avoid hefty fines and possible jail time:
● Drive on the right-hand side, overtake on the left.
● Speed limits are as follows: 120 km/hr on motorways, 80-100 km/hr in rural areas and 60 km/hr in towns and cities.
● Every passenger, including the driver must wear a seatbelt.
● It is prohibited to drink and drive in the country.
● Eating, drinking and smoking are not allowed when driving.
● Children under the age of 10 must sit in the backseat and infants must use a carseat.
● Keep your headlights on when driving to avoid an on-the-spot fine.
Tips for driving a rental car in Bahrain
Bahrain offers a pleasant driving experience with well-maintained roads and signs posted in both Arabic and English.
● If a driver flashes their lights, this typically means they want to overtake.
● Stick to the posted speed limits as cameras and checkpoints are located throughout Bahrain.
● Do not use a mobile phone when driving. Hands-free devices are permitted.
● If you are travelling to Saudi Arabia, the tollway costs 2 BD.
● Parking on the road is prohibited; you must only park in designated spaces and parking garages.