Armenia is a small landlocked country in Eurasia with a rich and incredible history. It formed part of the Old Silk Road and naturally grew thanks to the trade route's influence, and recently found its independence from the Soviet Union in 1991. Today, there are just over 3 million people living in Armenia, most of whom speak Armenian or Russian.
Armenia is home to one of the first Christian civilisations in the world and offers countless historic structures that attest to the country's religious past. There are monasteries, churches, temples and more, as well as breathtaking natural attractions and a vibrant modern culture throughout the major cities such as Gyumri, and the country's capital of Yerevan.
While some of Armenia's history includes dark and conflict-filled years with its neighbouring countries, the 21st century has seen more stability. The border with Turkey covers the western edge, while Azerbaijan lies to the east. Georgia is just to the north, and Iran sits to the south.
Getting around Armenia is easiest with your own set of wheels, so picking up a car hire when you arrive will be the simplest way to see everything the country has to offer.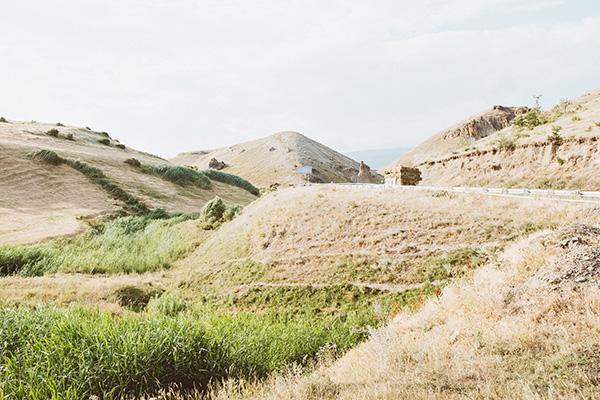 Book car hire in Armenia with AirportRentals.com
Normally, the process for finding the right car hire for the right price would include checking several companies' websites to compare cost in a time-consuming and frustrating fashion. Save yourself the trouble and let technology do the legwork with Airport Rentals, a site that will run a search on a multitude of vehicles across multiple companies within seconds.
All you need to do is enter your Armenia travel dates into the search function on Airport Rentals to generate a page of available cars from leading rental companies during that time. The options are presented in a single page format with the lowest priced vehicles at the top, so you can easily scroll through the vehicles to view prices, features, and perks.
Once you've found the perfect rental car for your needs, book immediately and securely online through Airport Rentals. There are no additional fees and 24/7 assistance is available should you need it.
Top car rental locations in Armenia
Armenia is a relatively small country, making it easy to pick up a car rental and explore its best attractions without ever having to travel too far. There are two cities in Armenia where you can pick up a car rental, and keep in mind that you can either pick up and drop off in the same location, or book a one-way trip to drop off your rental elsewhere if it better suits your itinerary.
● Yerevan or Yerevan Airport: Yerevan is the capital of Armenia, and is conveniently located roughly in the centre of the nation, making it a handy spot to use as a launching pad for excursions all over the country. As well as exploring the city itself, you can pick up a car hire in Yerevan to explore nearby sites such as Lake Sevan, the medieval monastery Geghard, and the popular pilgrimage site Khor Virap.
● Gyumri Shirak Airport: Gyumri is the second largest city in Armenia and is found in the northwest corner of the country. It offers plenty of incredible historic attractions of its own, and it's close to other popular spots such as the Marmashen Monastery, and the Minas Avetisyan House-Museum.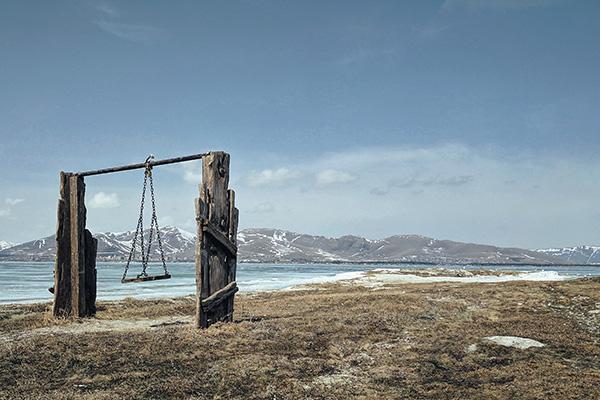 Leading car hire companies in Armenia
There are five major car rental companies operating in Armenia, giving you a huge range of options and exceptional value when it comes to hiring a car.
● Sixt: Sixt works to put the customer first through listening to their needs, then fulfilling them with top quality rentals for an affordable price.
● Avis: Avis is all about exceptional service and making your rental experience as smooth, easy and enjoyable as possible.
● Dollar: Dollar Rent A Car is all about value, servicing the budget-conscious traveller market.
● Thrifty: Thrifty aims to provide a wide range of vehicles for the lowest prices possible.
● Europcar: Europcar promises to offer a car hire for any situation, and aims to provide rental desks in countless locations around the world.
Armenia road rules
Each country comes with its own set of road rules, so be sure you're aware of the law in Armenia when you arrive so you don't run into any issues.
● Country road speed limits are usually 90km/h, and motorways are usually 110km/h, but always look for posted signs to be certain.
● You will drive on the right-hand side of the road in Armenia.
● Children under the age of 12 may not sit in the front seat.
● The blood alcohol limit is absolutely zero, so even one drink will put you over the limit - don't risk it.
● You may only use a cellphone while driving if you have a hands-free set.
●Do not cross the unbroken white line in the centre of the road.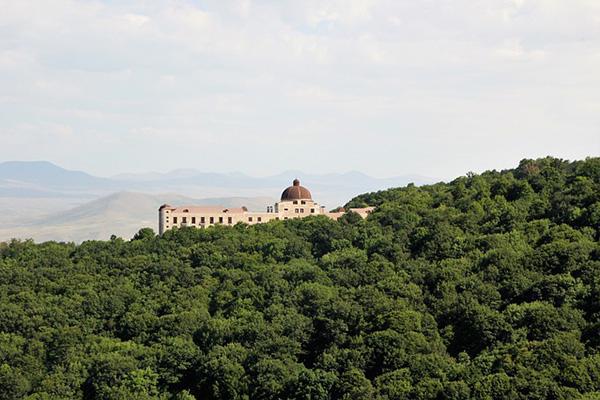 Tips for driving in Armenia
Armenia is not as well-developed as many countries, and in fact, as much as 6,000 kilometres of its 7,700 kilometre road system is dirt. Keep in mind these tips to make your driving experience in Armenia as smooth as possible.
● Avoid driving at night whenever possible, as you need the daylight visibility to tackle uneven roads.
● Be wary of pedestrians when driving through towns, as they tend to cross whenever and wherever they like.
● Talk to your rental supplier about hiring snow chains if you plan to drive in mountainous areas during winter.
● Be prepared to drive under the speed limit to avoid potholes, and keep an eye out for other drivers who will slow down or swerve to avoid potholes.
● Consider renting a 4WD if you're planning to drive in more remote areas.
● Make sure you know what to do in the unlikely case of your car rental breaking down during your trip.