The small city of El Calafate, on the banks of Lake Argentino, is a centre for tourism in the wildly gorgeous Patagonia region which spreads across southern Argentina and Chile. Named for a delicious berry bush with small yellow flowers that is common in the area, the city is also a beautiful splash of colour and life in the mountains with a tasty treat attached: the nearby "Glaciar Perito Moreno", a stunning sight and drawcard for travellers in this part of Argentina. El Calafate has all you need to get you started on a fantastic car rental adventure in Patagonia.
A road trip from El Calafate could take you to many places, the Perito Moreno glacier being just one. To the south is Rio Gallegos and the delights of the southern Santa Cruz Province; to the north along the famous National Route 40 you will discover a string of wonderful Argentinian cities and towns and many natural wonders, eventually arriving in Mendoza which lies only a long day's drive inland from Buenos Aires. Set aside plenty of time in your El Calafate car hire to explore the length and breadth of this incredible country, and download a road trip playlist to keep your ears occupied along the way!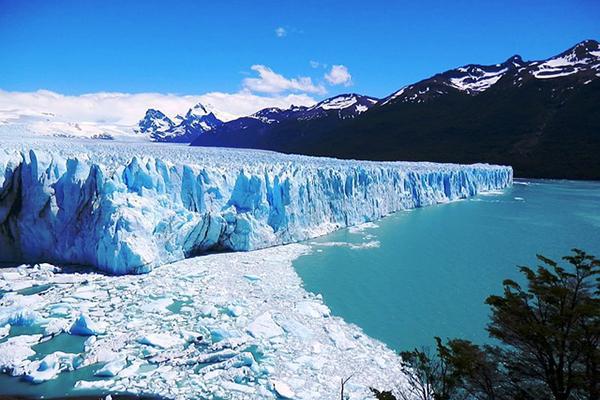 Booking an El Calafate Airport rental car with Airport Rentals
Our simple search engine and database of vehicles from a range of suppliers in El Calafate makes it easy to find and book the perfect rental car for your road trip. Just enter your details and see an extensive list of what's available, with options for everyone: long and short-term rentals, small cars, big ones, luxury vehicles, and more, all at great prices, with frequent special deals negotiated for you by our team.
To pinpoint your car hire, narrow it down with the help of filters to the right transmission type, vehicle type, passenger capacity and brand. Once you have found the wheels for your adventure, book them on our secure site. There is a team of knowledgeable and friendly rental consultants available 24/7 on the phone lines, to help with any part of the process.
El Calafate Airport (FTE)
The official name of the airport near El Calafate is Comandante Armando Tola International Airport, but it is commonly referred to as El Calafate Airport or Aeropuerto Internacional de El Calafate in the local Spanish. It offers flights primarily to domestic destinations, with most international visitors transiting through Buenos Aires.
Inside the terminal are basic eateries and gift shops, free WiFi, and car rental counters.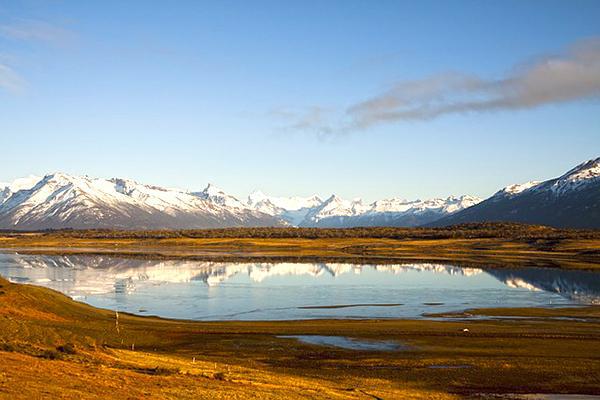 Guide to driving a rental car in El Calafate
Enjoy a safe and memorable trip in Argentina's Patagonia region with our tips for your El Calafate car hire journey.
Driving from El Calafate Airport to the city
The airport is twenty kilometres from El Calafate. Turn right to head out of the airport on Acceso A Aeropuerto Internacional de El Calafate, and right again when you reach RP11. Stay on this route as it passes through several roundabouts on the outskirts of the city, and it will take you directly to the downtown area.
Argentina car hire driving tips
● In Argentina, vehicles drive on the right and overtake on the left.
● If you are planning to drive the southern stretches of Route 40 and other roads, a 4WD is recommended for unpaved sections.
● Be prepared for the possibility of a breakdown on remote roads, and always ensure your car is stocked with fuel, food and water for both the passengers and the radiator.
● The blood alcohol concentration limit for drivers is 0.05%. We recommend avoiding alcohol altogether before getting behind the wheel.
● On main roads, left-hand turns are not permitted unless it is explicitly signposted.
● Speed limits vary across Argentina, but you can expect limits of 40-60 kilometres per hour in cities and 100-120 kilometres per hour on open roads.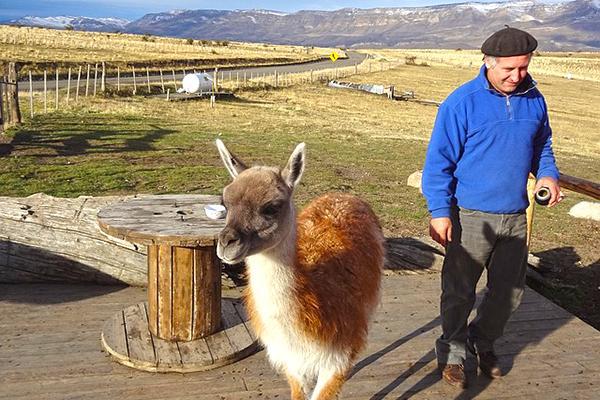 Parking at El Calafate Airport and in El Calafate
The airport has free parking for vehicles, subject to availability.
In downtown El Calafate, you should have no worries finding on-street parking or space in a parking lot.