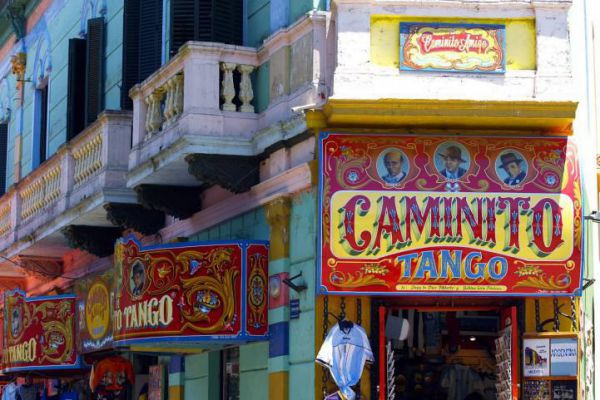 Image: Pixabay
Step into a lively South American hub with European influences when you visit the cosmopolitan city of Buenos Aires. Hire a cheap rental car at Ezeiza Airport to begin your Argentinian adventure.
The architecture alone will draw you into the Argentinian capital, but it's the colourful culture, incredible art and music, vibrant events, delicious cuisine and thriving night life that will win you over. Visit museums full of history, markets of multicoloured wares, and stunning parks as you meander your way through this incredible Spanish-speaking city.
Located right on the edge of Argentina, this lake-side metropolis is the perfect spot to begin a road trip. From here, make your way to Córdoba, Rosario, Mendoza, Bariloche, Viedma and more.
Airport Rentals is your one-stop shop for cheap car hire
Hiring a cheap rental car in Buenos Aires is easy when you book with Airport Rentals. You will find a great deal without having to trawl through a dozen websites.
Simply pop in your travel dates to generate a list of available vehicles from Buenos Aires Airport. Compare rental deals from top brands side by side with no hassle. Filter the options by vehicle type, transmission preference, group size and more, until you narrow it down to one vehicle.
Need a hand choosing a car hire? Read our handy selection guide, or give our customer service a ring. With no booking fees, instant confirmation and free cancellation on most vehicles, Airport Rentals is your one-stop shop for car rental in Buenos Aires.
A brief overview of Ezeiza International Airport
Officially known as the Ministro Pistarini International Airport, Ezeiza Airport in Buenos Aires has three interconnecting terminals which are easily navigable. Upon landing, visitors can make use of the unlimited free WiFi, dine at one of the many cafes and restaurants, and pick up last minute items from one of the retail stores.
When you're ready, collect your rental car keys from your designated rental kiosk, located on the ground floor of Terminal A. Taxis and public transport are both available at the airport should you prefer to pick up your rental car from the city.
International flight destinations include: Lima, Auckland, Miami and London.
Driving your rental car in Buenos Aires
Driving to Buenos Aires from the airport
The Ezeiza International Airport is located 32 kilometres southeast of the city's CBD and is an easy 30-minute drive. Head out onto the RN A002 and keep left at the fork onto Au Luis Dellepiane. Continue onto Au 25 de Mayo and then follow the signs into the city. Note this route has tolls.
Tips for driving your car hire in Buenos Aires
● Keep to the right-hand side of the road.
● Be alert when you arrive at intersections as locals often run red lights.
● Traffic lights will turn yellow before they turn green.
● If an intersection is uncontrolled, the person to the right has the right of way.
● Avoid driving at night in rural areas, as roads are poorly lit.
Where to park your rental car in Buenos Aires
The Ezeiza International Airport offers parking for passengers in two capacities: multi-level covered parking, and uncovered parking. Covered parking costs AR$65,000 per hour, with a maximum of AR $390,000 per day. The uncovered zone begins at AR $65,000 per hour, with a daily maximum of AR $325,000.
In Buenos Aires you will find on-street metered parking on some roads, however parking buildings and lots are more common. Generally the rates are not expensive at around AR$15,000 per hour (roughly USD$1).
Buenos Aires Airport Terminal Map
Buenos Aires Ministro Pistarini International Airport is an airport serving Buenos Aires, Argentina and is located 22km south-west of the city. It is the countries largest airport in terms of passenger numbers with 85% of international traffic flowing through the airport annually.