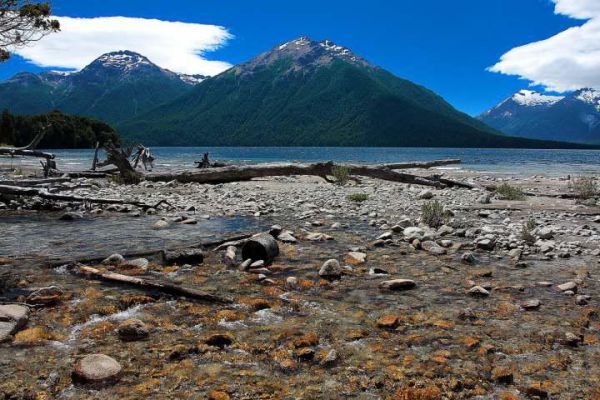 Image: Pixabay
Bariloche is a lake district city in Argentina characterised by incredible scenery and fascinating culture. Formally called San Carlos de Bariloche, this outdoor wonderland is best explored with a cheap rental car.
The towering peaks of the Andes mountains create a stunning backdrop for a town which sits on the southern banks of the Nahuel Huapi Lake. Wander through the bustling streets and visit boutique eateries, chocolate shops and tea houses, and then get out into nature by hiking, skiing, canoeing or mountain biking around this incredible region.
Extending your holiday to see more of Argentina? Make arrangements to drop off your car hire in another city like Buenos Aires, Córdoba, Rosario, or Viedma for a smooth itinerary.
Grab a cheap Bariloche car rental deal with Airport Rentals
Save time and money when you hire a cheap rental car in Bariloche using Airport Rentals.
We make it easy to find the best rental deal; simply pop in your travel dates and hit 'search'. You will be presented with a comprehensive list of rental vehicles available from San Carlos de Bariloche Airport. To narrow down your options, use the handy filters to sort by style, transmission, group size and more.
When you're ready to book, go ahead and make a reservation securely online with instant confirmation. Manage your booking with the online reservation management system, or call our 24/7 customer service line with questions at any hour of the day.
Introducing San Carlos de Bariloche Airport
Also known as the Teniente Luis Candelaria Airport, the Bariloche Airport has all of the passenger services you would expect from an international airport. Shops, restaurants, cafes, free terminal-wide WiFi and more await your arrival in Bariloche.
Prefer to pick up your rental car in Bariloche? Hail a taxi from the airport, or pre-book a shuttle.
Driving your car hire in Bariloche
To and from the airport in your rental car
The San Carlos de Bariloche Airport is located just 15 kilometres east of Bariloche's CBD, and is a straightforward 20-minute drive. From the airport, follow the signs to the Acceso A Aeropuerto Internacional Tte. L. Candelar and drive until you reach the RN40. Turn right onto the RN40, then left at the roundabout and follow the highway into the city.
Some tips for driving your car hire in Bariloche
Rent a sturdy vehicle and keep an eye out for potholes and large rocks when you venture beyond Bariloche.
● Drive on the right hand side of the road.
● When arriving at an intersection, locals may honk their horns. They're indicating that they were the first to arrive, and so should be the first through the intersection.
● Speed limits in Bariloche range between 40 - 60km/hr in the city, and up to 120km/hr on the motorways.
● Running red lights is common with the locals; always be cautious while approaching traffic lights.
Planning a road trip around Argentina? Read our foreign road trip tips before you go.
Where to park your rental car in Bariloche
At Bariloche Airport, uncovered parking is available just outside the terminal. The first 15 minutes are free, then costs AR40 per hour thereafter.
It may be difficult to find on-street parking in Bariloche. City attractions should have parking but it is worth calling ahead. It also pays to double check with your hotel that your booking comes with a parking spot.