Anguilla is a paradisiacal island nation in the Caribbean, comprised of one major island and a smattering of smaller ones. This is the kind of place you daydream about on a Tuesday afternoon at work when it's raining outside - it's all about white sand beaches, clear warm waters, palm trees, and forgetting about the time of day and even the day of the week.
Naturally, many of the country's top attractions involve the ocean. Swimming and snorkelling are extremely popular, as are dolphin watching tours and kite surfing. Or, you can simply relax on the beach with a good book. When you pick up a car rental at Anguilla Airport on arrival, you'll easily be able to visit each one of the island's gorgeous beaches, as it only takes a few hours to circumnavigate the entire island. Should you wish to visit one of the smaller islands, it's a quick and easy boat ride to each of them, and you won't need a car once you arrive.
This dreamy nation is also just a stone's throw from other island countries, including Puerto Rico, the British Virgin Isles, and the US Virgin Islands.
Using AirportRentals.com for car hire in Anguilla
A rental car in Anguilla will be a huge help in ensuring you can move around on your own time (and not rely on public transport). To find the best deal on a vehicle hire, you'll need to know all the options available to you, and to do that, you'll need Airport Rentals.
The search function uses your travel dates in Anguilla to generate a complete list of available rental cars from leading supply companies in the country. This ensures that you have all the information you need - from unique vehicle features to benefits offered by each car hire company - to make a decision to find the best rental for your needs. Use the filter options if you have something specific in mind such as a certain brand or automatic transmission, or simply nab the cheapest car on offer.
When you're ready to make your booking, you can complete the reservation on Airport Rentals without paying additional fees. Confirmation is immediate and secure, and with 24/7 access to our friendly customer service team, everything you could need is right at your fingertips.
Rental car locations in Anguilla
Anguilla is an extremely small island nation, which is why there is just one rental car location on the island: at the Clayton J Lloyd International Airport. The airport is located just a few minutes away by car from The Valley, the country's capital. That said, it's also a handy location for wherever you'd like to go on the island, as it's well-placed in the middle of everything. For example, you can drive to Island Harbour in the northeast in just 15 minutes, or down to West End Bay (on the southwestern tip) in just 20 minutes.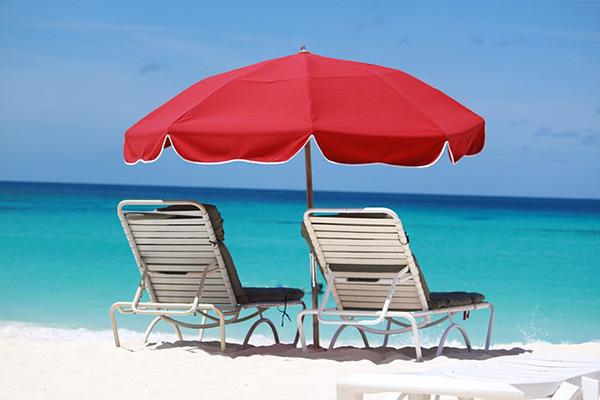 Rental car suppliers in Anguilla
Even though it's a tiny island and there's just one place to pick up rental vehicles in Anguilla, you actually have the option of three different car rental companies. Each one is a little different in terms of what they offer their customers, so be sure to keep an eye on which supplier offers what when you book your rental.
● Thrifty: Thrifty's main goal is to offer customers the best deals on car rental possible. They also aim to provide a variety of vehicle options and carry no hidden fees.
● Avis: Avis aims to offer exceptional customer service and an experience so good that it inspires customer loyalty. In doing so, they promise to put you and your needs first for a stress-free car rental.
● Hertz: Hertz is the car hire company that aims to be the first to offer new products and services. It promises to be innovative and meet your rental needs through a huge range of vehicles and offers.
Confirm your reservation with Airport Rentals to secure free additional benefits and take advantage of convenient traveller services.
Anguilla road rules
Driving in a new country can be a challenging experience, so be sure to know the road rules before you arrive so you can hit the ground running. Also, feel free to ask your car hire supplier about any specific questions you have on driving in Anguilla when you pick up your car.
● Motorists drive on the left-hand side of the road in Anguilla, although note that many cars (imports) have steering wheels on the left of the car as well.
● You must be 25 or older to rent a car in Anguilla.
● You must bring your own licence, AND purchase a local licence from your rental provider when you arrive. Carry both on you when you're driving.
● Most roads have a speed limit of 30 miles per hour.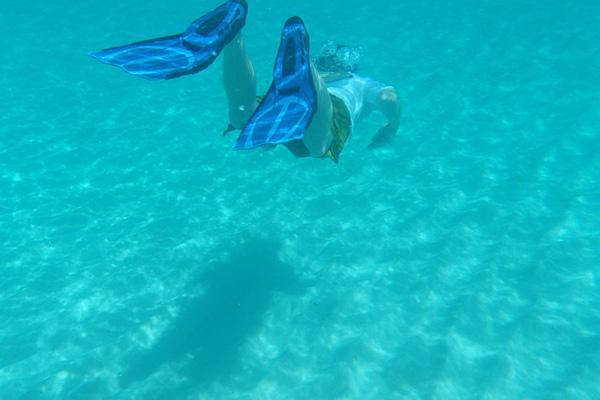 Tips for driving in Anguilla
Driving in Anguilla can be something of a unique experience, and not just because of its tiny size. Read up on these tips on driving in this island nation before you arrive.
● Be wary of goats - there are plenty of them roaming on the island and are usually the only reason for traffic jams.
● Most major roads are well maintained, but smaller ones may not be, so drive with caution, especially at night.
● Speed bumps are common around suburban areas, so look out for posted signs and prepare to slow down.
● Look out for pedestrians, as many people (including children) walk on the roads.
● If you're new to driving on the left-hand side, make a habit of looking both ways before turning, to help you get accustomed to the experience.