For many surfers, it's the ultimate dream: Leave your job behind, buy a Kombi van, put your board in the back and follow the best breaks around the world. Unfortunately, unless you have the skills to be paid to do that or are one of those annoying, ethereal people who seem to exist on two months of hospo work a year and a questionable visa status, it's probably a bit out of reach.
The good news is, despite the 9-5 you work in order to live like a normal person, you can have that carefree surfer lifestyle in small doses. Fly to the surf mecca,
pick up a rental car
and embark on one of our top five surf road trips! It might just be a week, it could be a whole month, but for that glorious time you can be the nomadic wave master you always wanted to be.
First, a few tips for travelling with your board.
Check out the allowances for surfboards with your airline - most will incur excess baggage charges but this can vary hugely. Some have limits on the length of boards, some will only accept them if there is space available. Some glorious airlines, like Air Tahiti Nui, will allow passengers to bring surfboards for free on top of their checked baggage. Bless them. Surfline has a good guide to airline charges.
Pack your board well! A board bag is not sufficient for the cargo hold - use pool noodles, clothes, towels and whatever you can find to protect the board, take the fins off, and don't forget to write "FRAGILE" on it for good measure.
If your board is a big one, you'll probably need to rent a station wagon or SUV. Luggage racks are not commonly offered for car rentals, so make sure it is big enough to fit your equipment. Renting from a major airport increases your chances of getting the right vehicle, as there will be more options.

And now, the best regions and routes for a road tripping surfer:
1 . Oahu and the Kamehameha Highway, Hawaii
It was always going to be on any list of surfing meccas. Surfing embodies the Hawaiian lifestyle; even those who don't do it are influenced by the laid-back and laissez-faire mentality. Alone in the wide open northern Pacific Ocean, Hawaii has some amazing breaks and beautiful beaches. Its only downfall is that it's spread over many different islands, meaning you can't cover the whole place by road - however, there are enough great spots on Oahu to keep anyone busy.
Fly into Honolulu International Airport and
pick up your wheels
, then head straight for the nearest renowned surf spot: Canoes at Waikiki Beach. Right in the tourist centre, this is a good place to get yourself set up with supplies, currency and everything you'll need before heading further afield. The spot here can be crowded with beginners, but the best is yet to come.
The North Shore is where the real action happens, so take the Kalanianaole Highway east out of town and around the coast to Pyramid Rock. On the east coast, there are plenty of places you can stay here while you master this beach break. From there, continue onwards and upwards. You can take the H3 and H2 for the fast track to the North Shore, but we recommend getting some scenery with the Kamehameha Highway coastal route. This highway is what makes surfing and road trips mix so well in Oahu - it's the yellow brick road of waves, and if you follow it you can't go too wrong.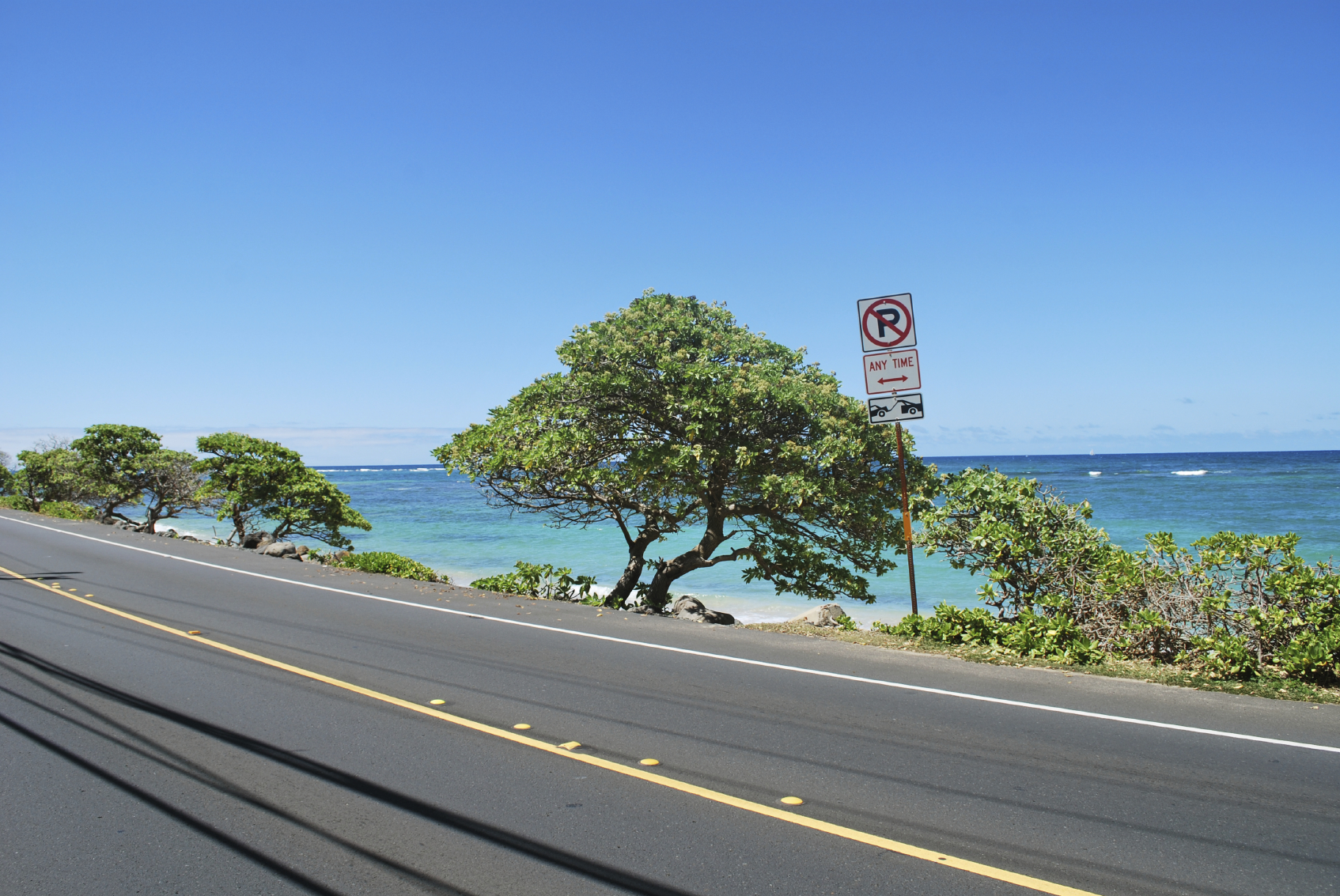 There are plenty of places to get wet along the North Shore. From east to west, we recommend you try the famous Banzai Pipeline ("Pipe"), easily found at Sunset Beach right next to the highway, the nearby Lanaiakea, the point break at Puena Point... there are plenty of options as you follow the highway along to Haleiwa.
Pick somewhere to stay along the Kamehameha Highway, take a short drive each morning and surf your heart out. Then, head back to Honolulu via the inland route if you're out of time - or meander back via the west coast, where there a few decent spots such as Mākaha which has four breaks and some fierce locals.
2 . France and the Aquitaine Coast
When you think of surfing,
France
might not be the first country that comes to mind. However, you might be surprised at what the Atlantic Coast below Bordeaux has to offer. Far from the glamour and calm beaches of the Riviera, this region is a gem which flies largely under the radar, making it fantastic for a low-key road trip. The atmosphere is relaxed, the vast majority of inhabitants dabble in surfing, and it's a wonderful summer destination. The bonus? Bread, cheese and wine.
Pick up your
rental car at Bordeaux Airport
and head for the coast at Arcachon. From there, it's straight into a series of great breaks along the coast - follow the D218 road and enjoy the pumping surf until it turns inland at Biscarosse. You can return to the coast at Mimizan-Plage, and from there it's one almost-continuous stretch of sand down to Biarritz and the border with Spain. Each town has its own variation on the barrels which break consistently on the beach for safe and steady surfing conditions. On the driving side of things, take time to enjoy the journey through the pine forests which characterise much of this region.
Don't go past Contis-Plage. Just a small blip on the map, this surprisingly multicultural seaside village is an incredible spot - the type of friendly place that draws you in and makes you want to sell up and move so you can surf there every morning. Call into "Bar Chez Dan" for an evening beer and say hi to the cantankerous englishman behind the bar: the legendary Dan who did just that.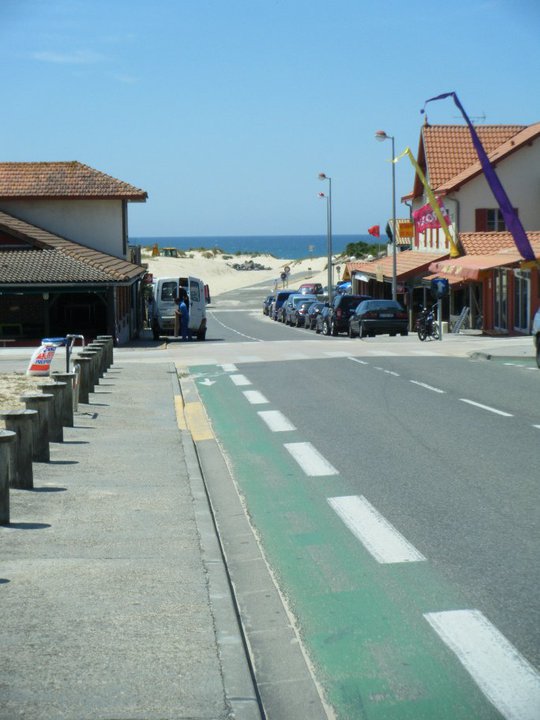 Hossegor is also to be found along this part of the coast, and is known as one of the world's best surf spots. Swells are focused onto the coast by a deep-water canyon which juts in toward the coast just off the the town, delivering waves of up to three metres with great peaks. Make plans to stay here a few days!
You can finish
your trip in Biarritz
, a stylish coastal city with two main built-up surf beaches, or head back towards Bordeaux to make the most of those friendly locales and smaller crowds before returning the vehicle and heading home.
3 . Cape Peninsula, South Africa
This one makes it onto the list because not only does the Peninsula have some great waves, its shape means that you can usually find great surfing conditions no matter what the weather's doing. It also allows you to mix it up, with all kinds of breaks: left, right, gentle, hollow: it's all there, and all so close that you'll be able to spend more time surfing and less on the highway.
Grab your ride in Cape Town
then get on the coastal M6 road out past Green Point and the beach suburbs. Llandudno is one of the first spots you'll come to once you're free of the city, and it's undoubtedly popular. However if you're willing to fight off the crowds, it's a good beach break and very picturesque - a nice introduction to surfing South Africa! It's no beginner beach, either, so don't expect an easy ride.
A little further along, Long Beach/Kommetjie has a consistent shore break which is best in a southwesterly wind. Continue on to Scarborough Beach, where the conditions need to be right for a good break, and from there head across the Peninsula to the other side. The coastline between Smitswinkel Bay and Simon's Town isn't much good for surf, but once you get to Glencairn and Glen Beach, you might be in luck. These can offer some fantastic spots when there is a big swell from the southeast - you might have to brave the locals, but that's the sign of a good break. Fish Hoek is more suited to beginners, but just north of there is Kalk Bay Reef which is not for the faint-hearted.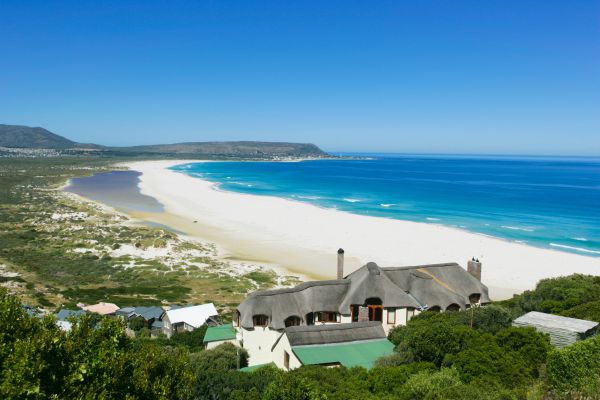 If the swells are coming into False Bay and it's pumping, you might want to continue exploring the coast past St James right around to Gordons Bay. Follow Baden Powell Drive and the N2. Alternatively, stick around on the Cape Peninsula and pick and choose your day's surf depending on the conditions. Kommetjie is a good, reasonably central place to base yourself - all the breaks mentioned here are within a half hour's drive of the town.
If the wide open roads are beckoning, you should definitely make the day's journey to Jeffrey's Bay. This is one of the world's most famous surfing destinations, hosting the Billabong World Tour each year. The best part of the break at "J-Bay" is Supertubes, a long, hollow, fast wave which can link up with others for a ride of more than 1 kilometre. It's only eight hours drive from Cape Town, an easy addition to your South African surf road trip!
4 . New Zealand: The West Coast of the North Island
Of the two big South Pacific nations
Australia
might have been a more obvious choice for this list, but we have picked the "
Land of the Long White Cloud
" for several reasons: smaller crowds, great road trip possibilities and far fewer sharks.
Get started in Auckland
, and be ready to be surprised by what this southerly country has to offer.
It's less than an hour's drive from Auckland Airport to one of New Zealand's most famous surf spots, and a very scenic trip over the Waitakere mountain range. Piha was one of the first surf destinations for Kiwis, and commonly hosts international competitions. Here, the sand is black instead of golden - but don't let that put you off, it adds to the wild and rugged feel of the place. Stay a few days in Piha to experience the consistently good surf - especially if there's a swell from the southwest. Beware of strong undertows and currents.
The coastline to the west of Auckland has a few other surf beaches. Go north to visit Bethells Beach and Muriwai, then head back into Auckland to get on State Highway 1 towards Raglan. This laidback and alternative town on the harbour is the gateway to the famous series of surf breaks which include Indicators, Whale Bay, Manu Bay and Vortex Bay. Most are left hand point breaks, and the area has been rated amongst the world's best.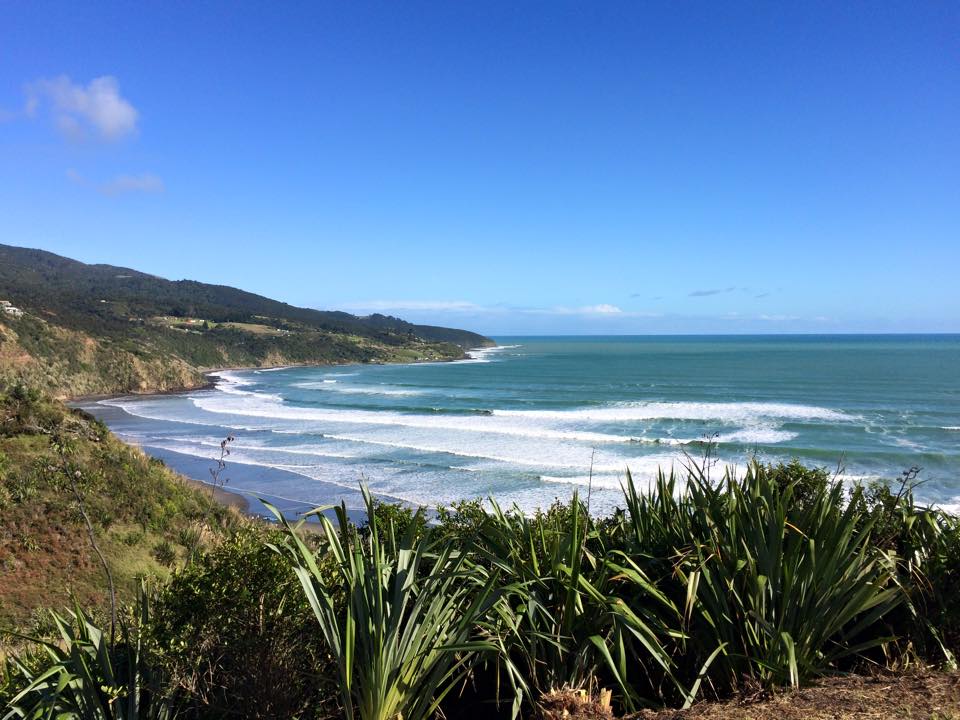 If you have the time to spare and can tear yourself away from Raglan's rollers, continue on down the coast to New Plymouth and the Taranaki Peninsula, where you can follow the "Surf Highway 45" around the coast and find plenty of uncrowded waves. When the time comes to make your way back up to Auckland, seeing as you're there and you have a car, we recommend giving your board a break to find out what the rest of this magnificent country has to offer. Hike the mountains of Tongariro National Park, sail on
Lake Taupo
, marvel at the geothermal wonders of
Rotorua
and perhaps take the ferry across to the sunny wineries of Waiheke Island.
5 . Phuket, Thailand
Thailand
is a recently-discovered hotspot. Although its waves are not exactly the stuff of legends, we love it because it's ideal for the budget-conscious road tripper, and perfect for an intermediate-level surfer. Accommodation and food are significantly cheaper than in many other popular spots, leaving more dough for a longer holiday. Come with expectations of a fun, relaxed road trip with a high possibility of some good swells, and you won't be disappointed. Just pick up a
rental car at Phuket Airport
and you're ready to go.
The best surf to be found in Phuket happens during the off-season, from April to November, so make sure you plan for a mid-year getaway.
From the airport, follow the road down the coast towards your first spot: Surin Beach. This often has the biggest and heaviest waves on the island, a great way to start. Beware of the rock formation at the centre of the beach, and if you want to stick around here for a few days, there are plenty of hotels and restaurants in the vicinity. You could mix it up with the break at Kamala Beach, a ten-minute drive south. This beach has less consistent and often slower waves, but is good for when you want to take it easy, or for a less experienced surfer.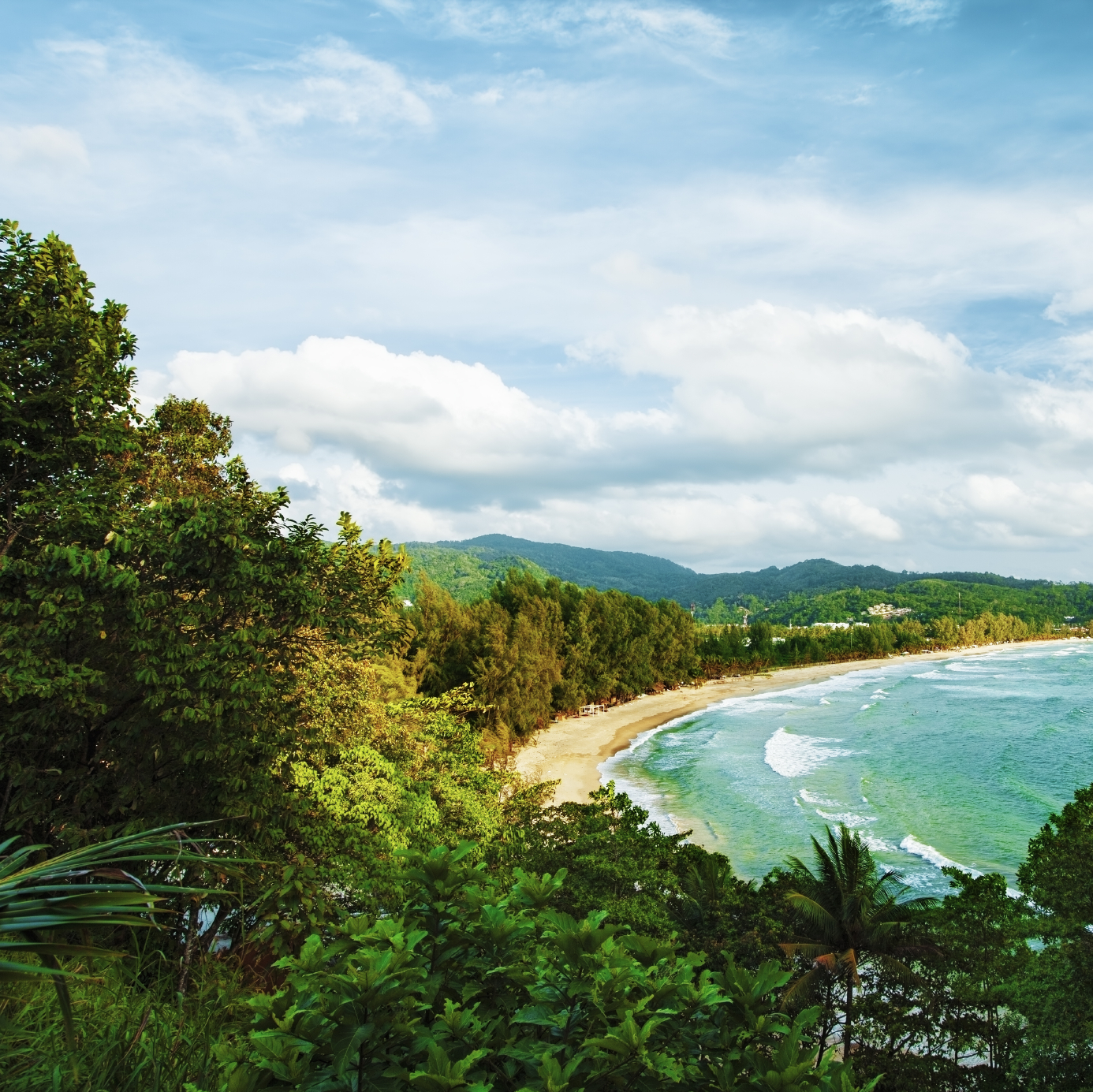 Follow the 4233 road south to Kalim, another of the island's premier surf spots. Most surf competitions in the region take place here, and the waves provide rides of up to 100 metres or more on good days. You'll find right hand breaks with the occasional left.
Further south is Kata Beach, southwest facing and with some of the fastest breaks on the island. The southern end is the best, and it;s a nice-looking spot too, the beach backed by greenery. If the weather's not to your liking, you could give the Flow Rider surf simulator a go - it's in the nearby Surf House Phuket which is also a fantastic place to hang out and get to know your fellow wave chasers.
Make your way back up the coast to finish your trip and return the car, or take a side trip to the Gulf coast to visit Phuket's more touristy areas. To drive the entire length of the island takes just a little more than an hour, so you can take your time and spend a few days here and there!

If just reading that has you itching to hit the waves, now's the time to start making plans. Both hemispheres are represented, meaning that the surf's always up in at least a few of these locations. Pack up your board and hit the road!